TVCC Career Center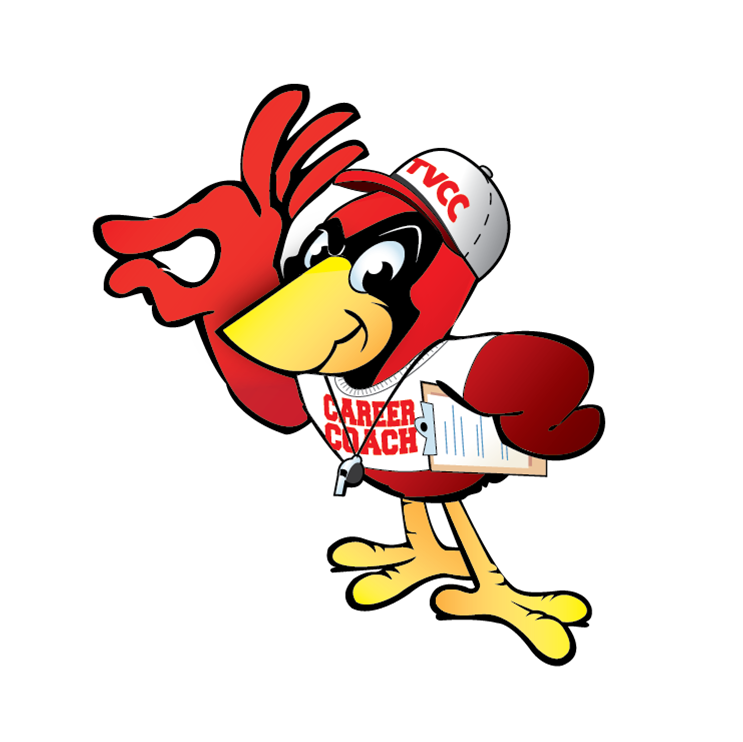 TVCC has partnered with Career Coach in our efforts to assist all students with career planning. Career Coach is a web-based tool used for career research and backed by labor market data to assist students trying to navigate the confusing world of career building. These tools help students not just in finding a career and corresponding pathway with TVCC, but in moving forward to present themselves professionally and effectively to potential employers. Once you create your account, Career Coach is ready to assist you - from their in depth interest based career assessments, to resume building, and even investigating the local job markets - the possibilities are endless. Sign up for Career Coach today to get started, and see what this useful tool can do to help boost your career plans.
Accessing Career Coach:
Students can access Career Coach by visiting www.tvcc.emsicc.com or following the portal below:
Use the Sign-Up option in the top right to create your student account, preferably with your TVCC Cardinal Email address.

Complete your registration, and create your personal profile.

New users should begin with the Career Assessment (60-question is the preferred assessment as results are much more accurate).

Use Career Coach to build or upload your resume online, browse careers based on your interests, apply for local job postings and more.

Log in regularly throughout your time at TVCC to use Career Coach to lay the foundations for building your career - it's never too early to begin learning the networking and research tools that will make you excel in finding a career where you belong.
For more information on potential career opportunities, please check out the following online resources:
Students are also welcome to visit with our Technical Workforce Support Advisor:
Dana Chelett - dana.chelett@tvcc.edu - 903-675-6333
---
Attention Local Employers:
Employers can now use Career Coach to list and follow-up on job opportunities for TVCC students. Just follow this link to visit Career Coach's Employer Portal and sign up with TVCC. Once approved, activated accounts can list an unlimited number of positions right from your Career Coach Employer Portal; this allows us to connect employers with qualified applicants who are interested in a particular field of study.