Career Coach & TVCC Workforce Center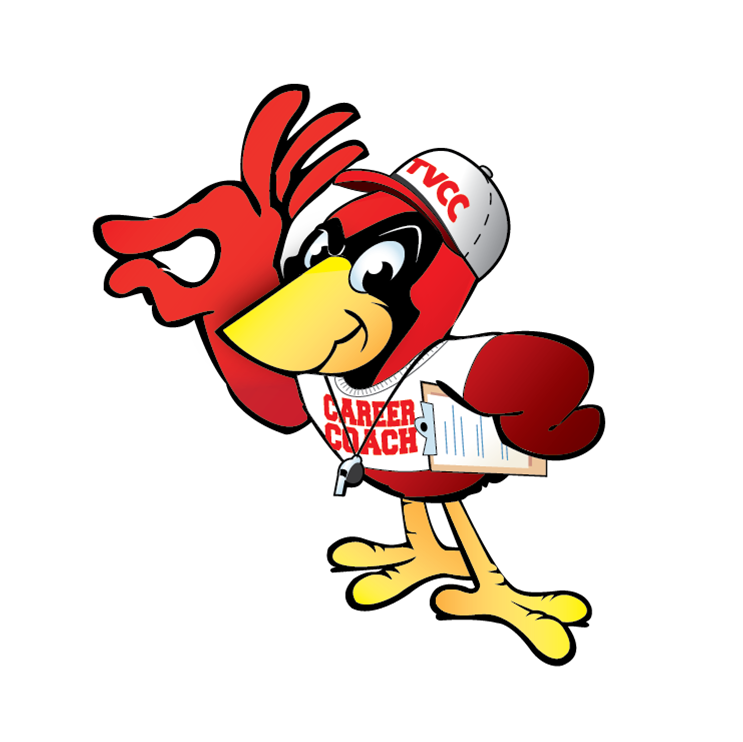 TVCC has partnered with Career Coach in our efforts to assist all students with career planning. Career Coach is a web-based tool used for career research and backed by labor market data to assist students trying to navigate the confusing world of career building. These tools help students not just in finding a career and corresponding pathway with TVCC, but in moving forward to present themselves professionally and effectively to potential employers. Once you create your account, Career Coach is ready to assist you - from their in depth interest based career assessments, to resume building, and even investigating the local job markets - the possibilities are endless. Sign up for Career Coach today to get started, and see what this useful tool can do to help boost your career plans.
TVCC is also proud to offer services directly from our Workforce Center, located in the Baugh Tech building on the second floor, room 220. The Center is run by our Technical Workforce Advisor:
Dana Chelette - dana.chelette@tvcc.edu - 903-675-6333
Follow our social media accounts to see the latest job postings:
Facebook: TVCCcareercoach
Instagram: @tvcccareercoach
For more information on potential career opportunities and scholarship information, please check out the following online resources:
---
Attention Local Employers:
Employers can now use Career Coach to list and follow-up on job opportunities for TVCC students. Just follow this link to visit Career Coach's Employer Portal and sign up with TVCC. Once approved, activated accounts can list an unlimited number of positions right from your Career Coach Employer Portal; this allows us to connect employers with qualified applicants who are interested in a particular field of study.