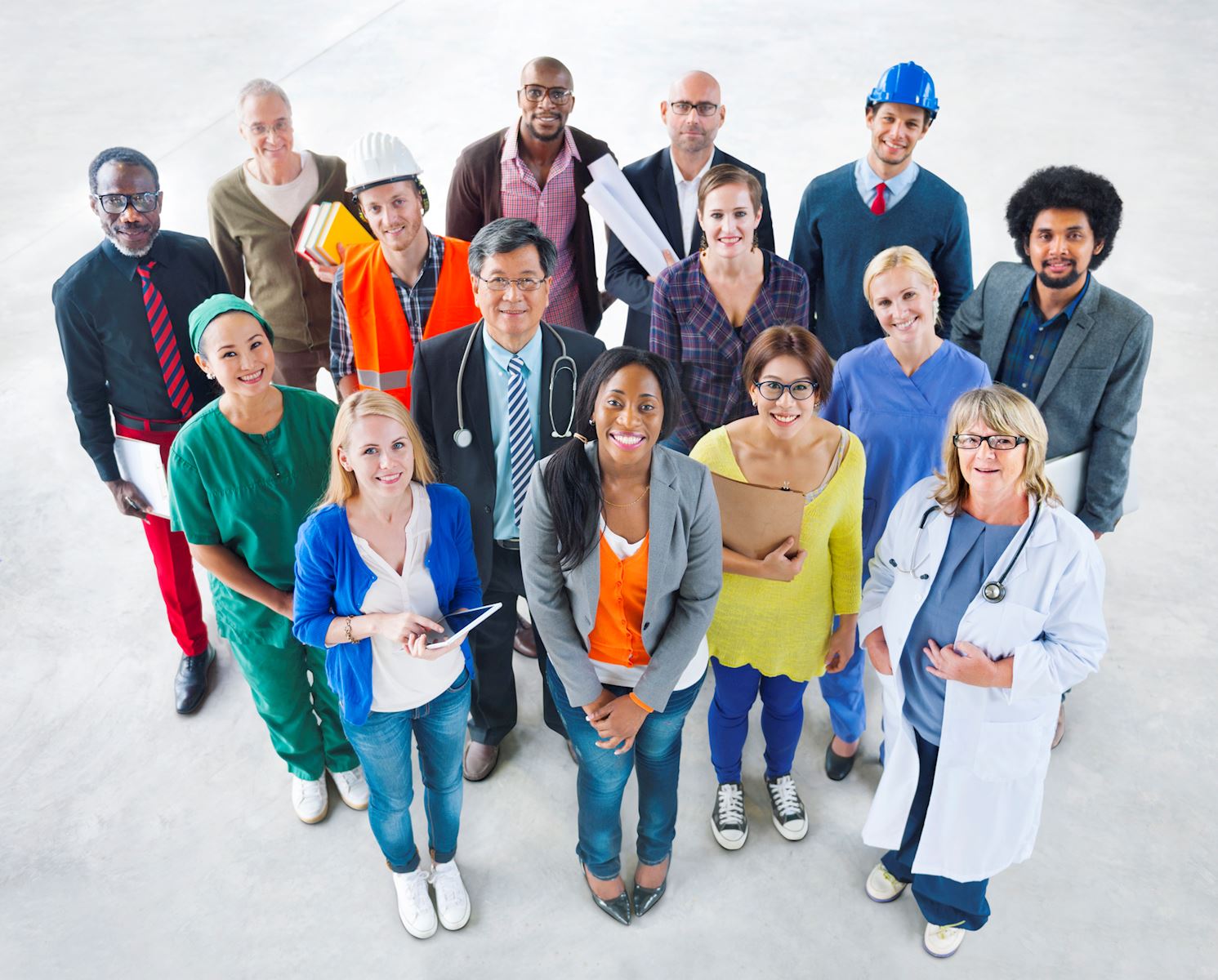 Our Mission:
Trinity Valley Community College's (TVCC) Workforce Education Division provides lifelong learning opportunities for professional, and personal, development along with invaluable training resources for students of all ages in local business and industry within Athens five county community service areas of Anderson, Henderson, Kaufman, Rains and Van Zandt.
Overview:
Workforce Education provides the traditional credit programs (many of which can be completed online) as well as skilled classroom/lab program offerings. In addition, TVCC can assess, design, and deliver customized affordable training for business and community organizations through our Adult & Continuing Education department. If you are thinking about starting a new business, please consider using the free services offered by our Small Business Development Center.

Students, regardless of age and gender, are encouraged to review all Workforce Education program offerings. Many students find rewarding careers in what is usually termed as 'non-traditional' positions. As examples, hospitals and other healthcare employers are in need of male and female nurses, as well as women have proven to be successful welders. Important aspects to consider when choosing a career are finding a career that you enjoy doing and one that you can earn the kind of living that meets your expectations.
TVCC provides many services to Workforce Education students which may include work-study positions, tutoring, computer labs and even childcare reimbursement assistance. Due to our involvement with the Perkins Federal Vocational Act TVCC is able to provide these services, as well as state-of-the-art equipment and training materials, to help you prepare for your chosen career. TVCC also participates in Texas Workforce Commission (TWC) programs, such as the Workforce Investment Act (WIA). High school articulation of courses provided through Advanced Technical Credit (ATC) and dual credit (college and high school credit) are offered by many surrounding community high schools.
Our involvement in the Texas Reskilling Support Fund Grant Program gives support to displaced Texas workers impacted by the COVID-19 pandemic, including those looking to enhance their current career skillset and those seeking new career skills to help them get back into the workforce. This program also supports eligible Texas students, who had previously stopped their higher education without completing their post-secondary credential, with school tuition and fees coverage.
Please feel free to contact our Workforce Education office for more information and eligibility requirements for the Texas Reskilling Support Grant Fund Program and other Workforce Education services:
For More Information & Eligibility Requirements for Student Assistance Under the Perkins Federal Vocational Act, Please Click Here
For Perkins V Federal Vocational Act Application:
2021 Summer Application - Please Click Here
2021 Fall Application - Please Click Here
or the Texas Reskilling Support Grant Program Application, Please Click Here
For Questions & More Information Email Us at WorkforceEd@tvcc.edu or Call:
Technical Workforce Instructional Support Advisor - Dana Chelette @ (903)675-6333
Workforce Education Division Office - Cheryl K. Church @ (903)675-6232
Admissions:
Admission requirements state all students entering college must have either a high school diploma or a General Equivalency Diploma (GED). For those who have not completed their high school education, TVCC provides free GED preparation classes through the Adult Education Departmentt.
Most importantly, our TVCC faculty and staff are here to help you succeed both personally and in your chosen career field. You will find that our instructors not only have educational experience but also have real life business and industry expertise. They understand what is needed to help you truly succeed in whatever career path you choose.
The Work Force Education Departmentt Offers the Following Areas of Concentrations: