Logging Into My Cardinal Connect
1

Navigate to your Student Portal
48 (business) hours after students have received communication form the TVCC Registrar Office regarding admission, students will be able to access TVCC's MyCardinalConnect portal via the TVCC homepage found in the very top right corner above the page's search bar, across from the logo.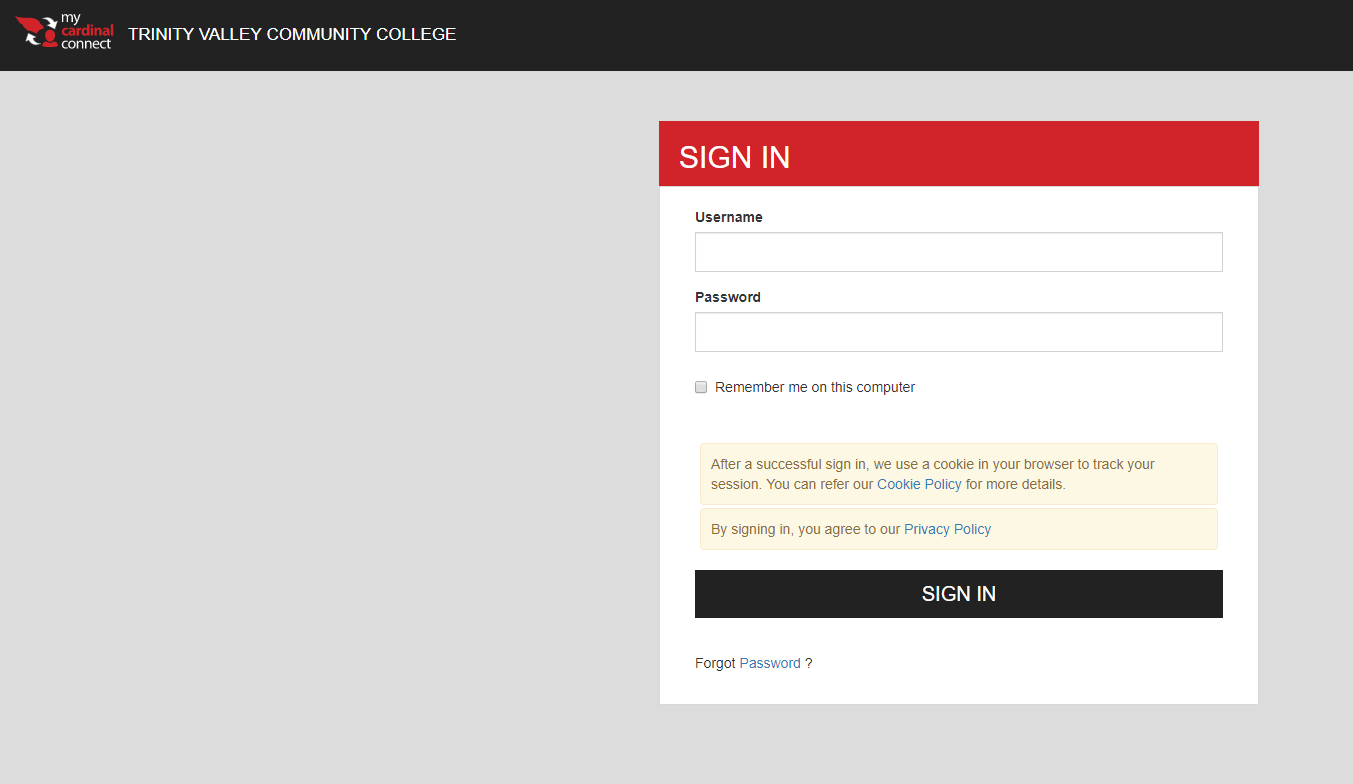 2

Log In
Login credentials are:
User name – Cardinal ID. Find your Cardinal ID here.

Password – lowercase first initial + last four digits of social security number + uppercase last initial + 4 digit year of birth (Jane Doe born in 1998 with social security number ending in 1234 and would generate password of j1234D1998)
3

Check out the New Look
MyCardinalConnect Colleague Self-Service Portal opens to the below screen.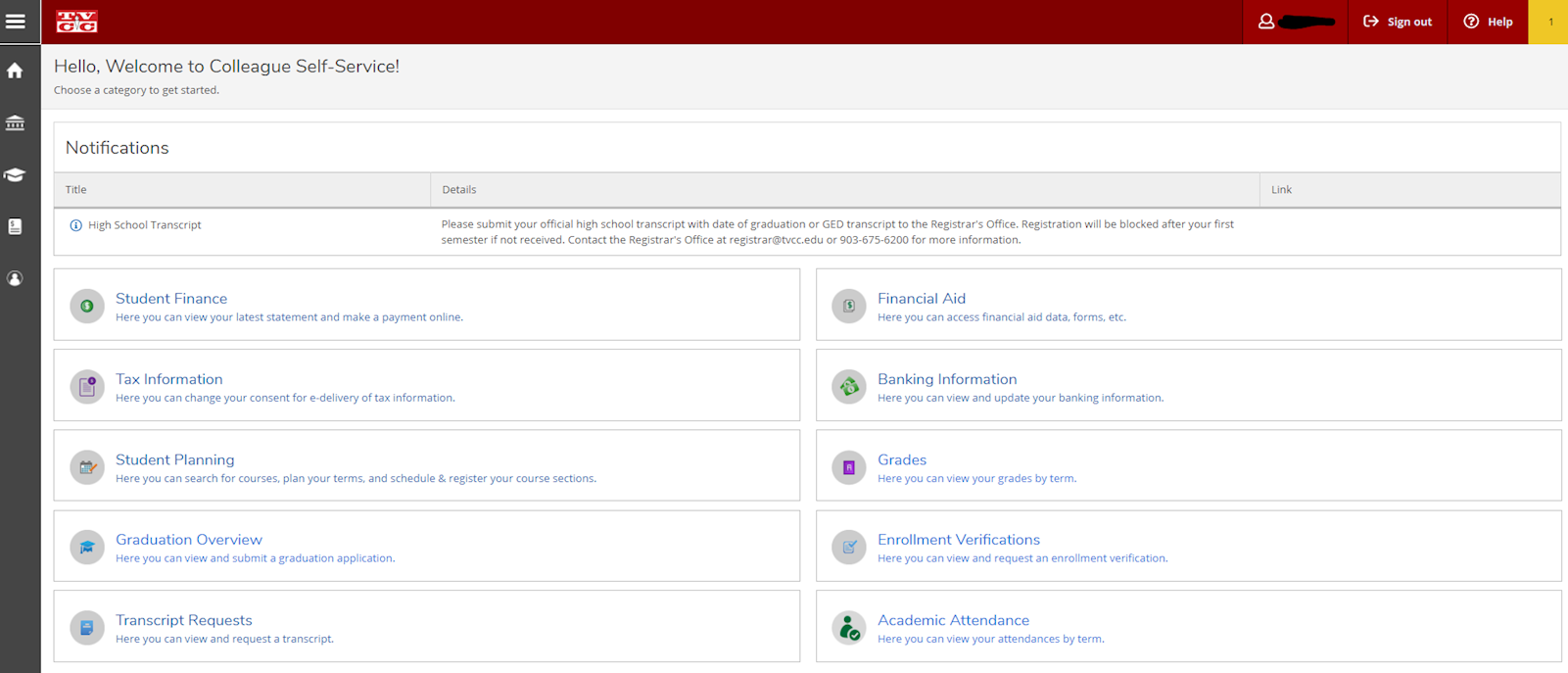 4

Update Student Profile
With your first access to MyCardinalConnect, it is important that you immediately update your contact information with an EXTERNAL email address (non-TVCC) for your user profile. This will be necessary to add so that a password reset link can be sent to an external email address should you forget your password.
Select "User Profile" under the login information icon:

Select "Add New Email" under Email Addresses to update with an EXTERNAL email: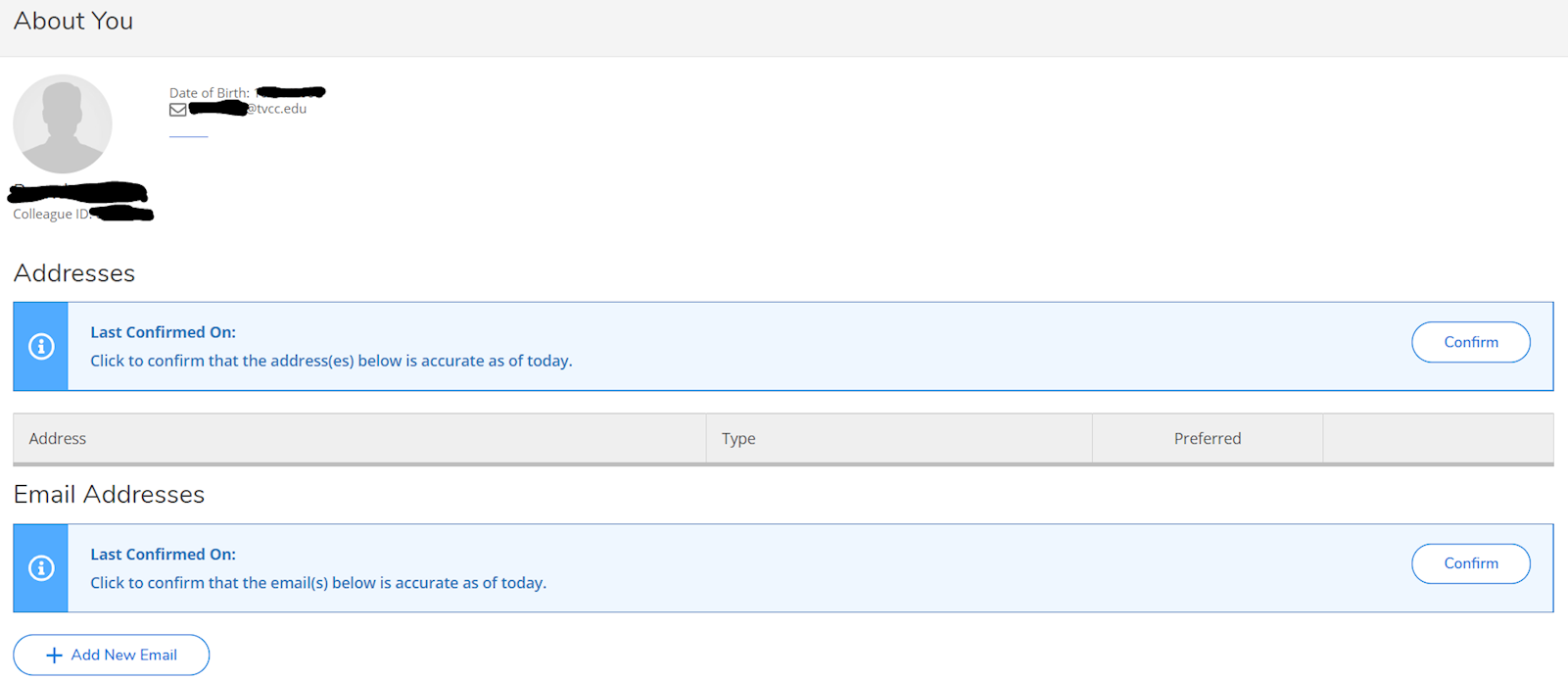 Enter your choice of EXTERNAL (non-TVCC) email address, mark it as personal, and select "Add Email." Please note - should you ever need your account reset, this external email is where your password recovery will take place: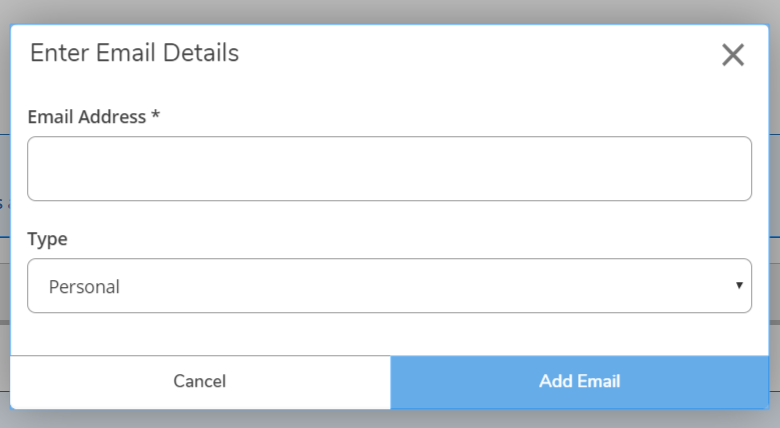 5

Navigating within the Portal
Select the "expand" icon to the top left of the page to familiarize yourself with the main menu options available to you through your portal. There are so many things you can take advantage of in your new portal it is best to take a look around and get to know the new capabilities you have right at your fingertips.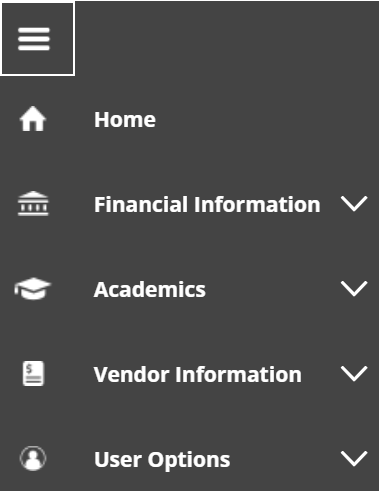 6

Be Sure to Check for Alerts
Be sure to always check the top right of your screen for red or yellow "alerts" as TVCC will use this portal to notify you of any important upcoming deadlines or changes.

7

Welcome to your New Portal
My Cardinal Connect Self-Service provides access to a variety of menus and can help you manage your student account and reigstration.
Student Finance - View your latest account balance, make online payments or set up payment plans

Tax Information - View tax 10981-T information and change consent for e-delivery of tax information (under construction)

Student Planning - Search for available courses within the schedule each semester, plan your academic courses through graduation, and register online for your course selections.

Graduation Overview - View and submit graduation application (under construction)

Transcript Requests - View and request a transcript (under construction)

Financial Aid - Access financial aid awards information, check that all forms are submitted, and accept/decline aid

Banking Information - View and update banking preferences

Grades - View grades by term (under construction)

Enrollment Verification - View and request enrollment verification documentation (under construction)

Academic Attendance - View attendance by term