Where is my 1098-T tax form?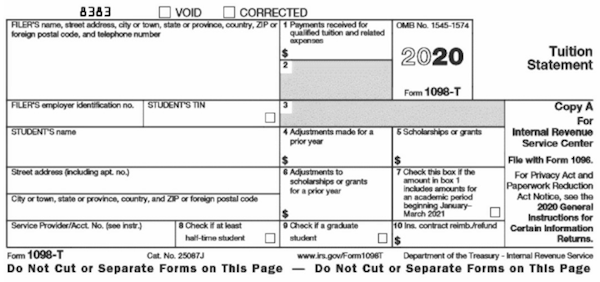 1098-T forms have an annual due date of Jan. 31, however they are available for download now in your MyCardinalConnect account.
To ensure you receive your 1098-T Tuition and Fees Statement as quick as possible, you'll want to opt in for e-delivery of your 1098-T in your MyCardinal Connect account. You may also choose to have a paper copy mailed, however these will not be mailed until Jan. 31.
If you prefer e-delivery, it is very important that you log in prior to Jan. 27 or a paper copy of your statement will be mailed instead.
For instructions on how to opt in for e-delivery, visit the Business Services Student Accounts webpage.