TVCC offering lineworker program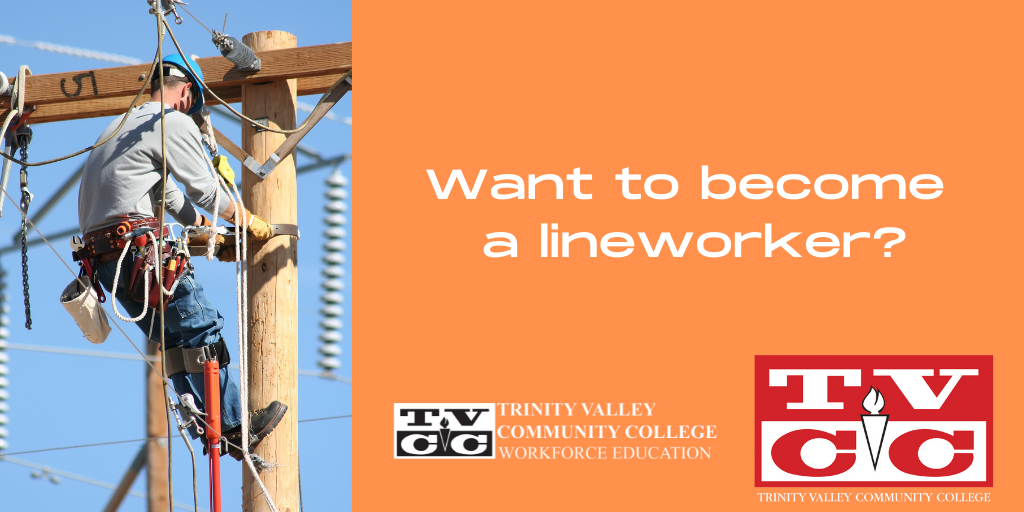 The Trinity Valley Workforce Education program is looking for students interested in becoming part of the electrical lineworker field.
"This is the result of a $500,000 Texas Reskilling and Upskilling for Education (True) Institutional Capacity Grants that I wrote and we were awarded," Associate Vice President of Workforce Education Kelley Townsend said.
The electrical lineworker program will be a multi-campus field of study offered at the Palestine and Terrell campuses starting in the fall semester.
"TVCC, along with Trinity Valley Electric Cooperative, industry partners, and numerous independent school districts, form a strong partnership offering this exceptional workforce training opportunity that would eventually be expanded across the East Texas Workforce Development region," Townsend said.
The program is a 22-week certification program which will help them in electric power generation, transmission and distribution.
The new TVCC Electrical Lineworker Certificate will be an expansion of the established Electrical Power and Transmission program.
"This certificate will be a stackable, credit-bearing credential that will join the Electrical Power and Transmission Certificate to stack into the Electrical Power and Transmission Associate of Arts Degree," Townsend said.
The goals and activities for this program include:
Hands-on skills and knowledge in constructing, maintaining, and operating a power grid.
Hands-on skills and knowledge of working in elevated positions.
Hands-on skills and knowledge in the industry's safety equipment.
Hands-on skills and knowledge of setting climbing poles.
Hands-on skills and knowledge on identifying career options and interviewing confidently.
Hands-on skills and knowledge of the type of industry projects, conditions, and work locations.
Hands-on skills and knowledge of the physical demands of entry-level technician positions.
At the conclusion of the program, graduates will have an Electrical Lineworker Certificate of Completion, First Aid Certification, CPR Certification, Climbing Certification, Pole-top Rescue Certification, OSHA 10-hour Construction Safety and Health Certification and NCCER Certification.
Students will learn the content of this program using lecture classrooms, indoor/outdoor lab facilities and field-training areas.
Townsend said students will have access to learning resource centers, study areas and computer labs for their study needs.
TVCC will deliver courses in face-to-face, digital, and hybrid formats. Due to COVID, all TVCC courses include a hybrid format to maintain student health and safety. This ensures students can successfully participate and complete certificates and degrees on time.
For more information, contact 903-675-6232 or www.tvcc.edu/workforce.