TVCC Phi Theta Kappa receives top honors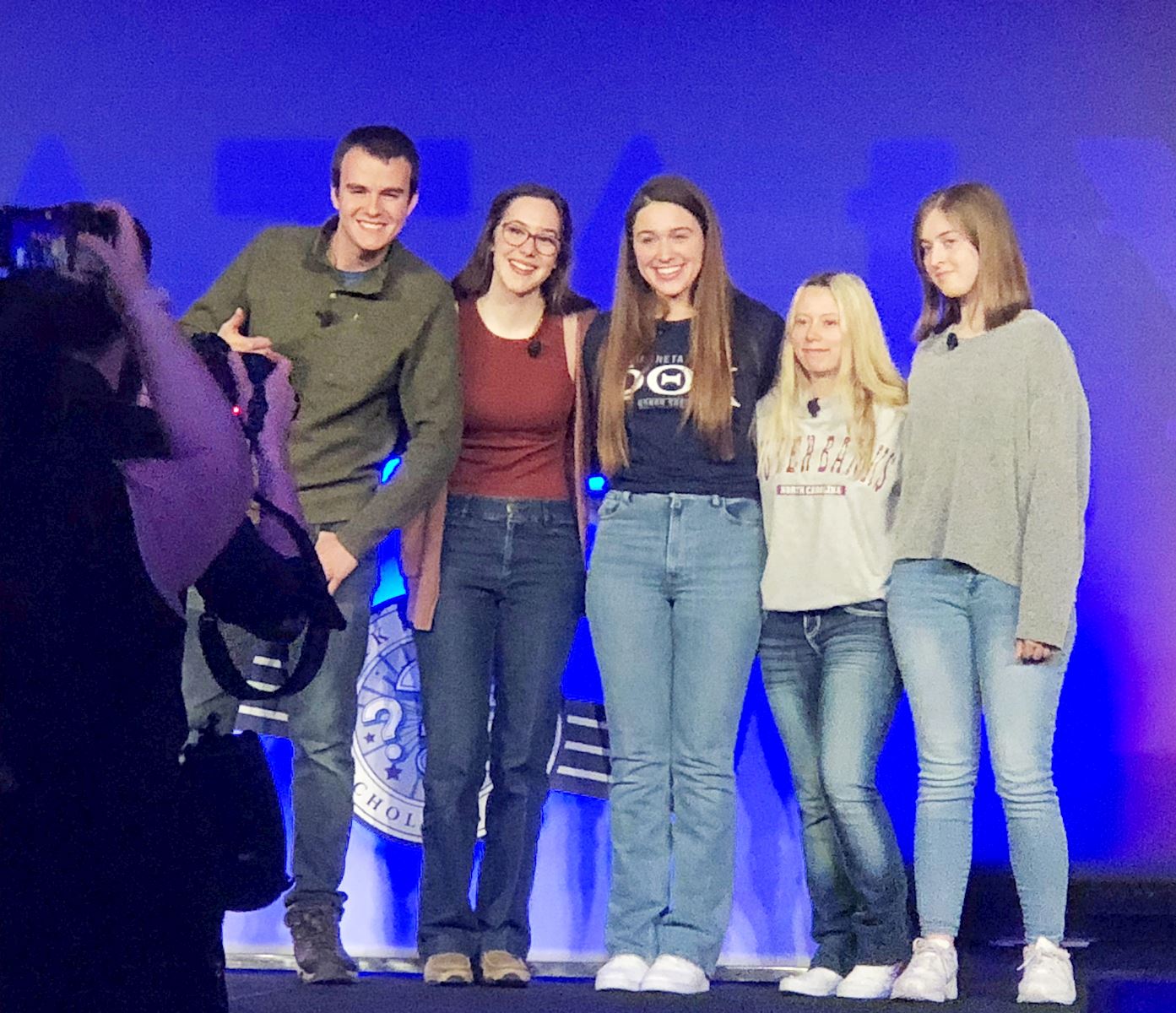 The Trinity Valley Community College Phi Theta Kappa organization received some big honors last weekend.
TVCC PTK students Kaylee Passons and Kaylin Melton were part of a team that won first place in the annual PTK Scholar Bowl at the PTK International Convention Catalyst 2022 in Denver, Colorado.
Passons and Melton took first place in a series of elimination matches answering difficult Jeopardy type questions.
Terrell PTK student Guadalupe Castillo received a District 3 Hall of Honor award.
"All of TVCC's Iota Alpha Chapter are proud of Kaylee Passons and Kaylin Melton for being members of the First Place Winning Team at the Scholar Bowl Competition held at the International PTK Catalyst Convention in Denver, Colorado," PTK sponsor Nancy Long said. "They signed themselves up before knowing what was involved and were a bit intimidated by the rigor of the study questions they received, but their team did so well, winning several elimination matches to get to the final match and then winning that match in style. They deserved their trip to the huge stage and the $100 each scholarship award for winning First Place."
The chapter also won a Reach Award for membership recruitment, a Five Star Chapter Award, which is the highest rating a PTK group can achieve, and a College Project Award of Merit.
The Project Award was videos of interviews with former and current students about the benefits of college at TVCC.
Long was awarded an Award of Service to the Region and Terrell Campus math professor and PTK campus sponsor Rose Shirey was awarded a Horizon Award at the PTK Regional Convention in Frisco.
"I'm personally very proud of Rose Shirey and her achievements as a new PTK Advisor on our Terrell Campus of TVCC. She earned the Horizon Award at Texas PTK Convention. My own award was for the hard work that is required of me as a TX. PTK District 3 Coordinator," Long said. "District Coordinators attend at least three face-to-face planning meetings for Texas events each year at the locations that will be held later, in addition to working pretty much non-stop at the events themselves. Our chapter also gives the Community Service Award each year because we thought of it first and inaugurated the award several years ago."
Phi Theta Kappa (PTK) is recognized as the official honor society for two-year colleges by the American Association of Community Colleges.
PTK promotes scholarship, leadership service and fellowship among its members. To be accepted into the program, students must carry at least a 3.5 grade point average (GPA) with at least 12 transferable hours.