PTK wraps up semester with Valley Olympics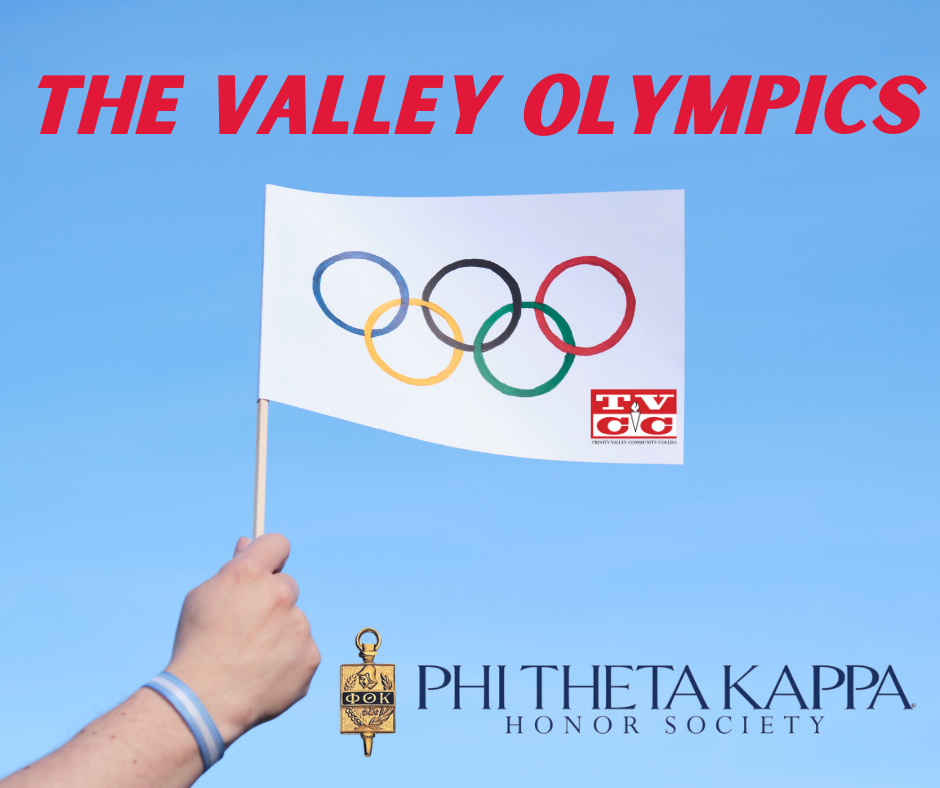 The Phi Theta Kappa "Valley Olympics" seemed to be enjoyed by all who participated, according to Advisor Nancy Long.
The turn-out was moderate for this new initiative from PTK. The competitions were repeated many times and each time a student entered an event.
PTK was pledged to donate $5 to a local non-profit medical and dental clinic, Disciple's Clinic. The Athens branch will donate $500 from their agency account, not using TVCC budget money.
Each time a student won an event they received a tiny trophy and got to choose a candy bar or slim-jim or chips from a "snack stash." Everyone got free cold water.
First, second, and third place winners were decided by adding up points accumulated from each student's winning events.
Tied for first place and a gold medal were Xavier Owens and Javaeh Crathers. Second place and a silver medal went to Saul Herrera. Third place and the bronze medal was won by Ethan McGlaun.
The group also traveled to Paris on Saturday, April 30 for the Texas PTK District 3 Meeting. Seven students and Long attended.