TVCC Board of Trustees appoints Dr. Clayton Gautreaux, DDS to District 4 vacancy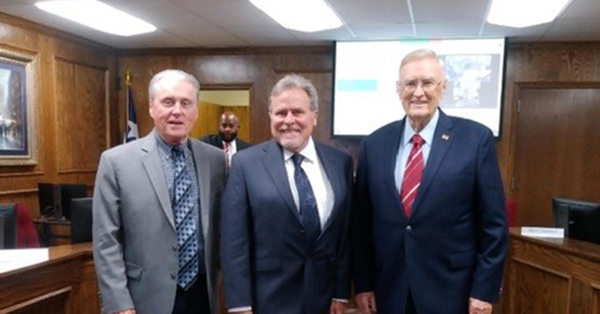 The Trinity Valley Board of Trustees appointed Dr. Clayton Gautreaux, DDS as a new board member April 25.
"I am honored to be appointed to the Trinity Valley Community College Board of Trustees," Gautreaux said. "I feel strongly about the community college system. I think it's the best value in higher education. I am excited to be working with my fellow board members to build on the vision that we have for the future of this institution."
Gautreaux fills the vacant District 4 seat that was left when Paula Kimball retired back in December.
Kimball held the position for 26 years from 1995-2021.
Gautreaux was administered the oath of office by Henderson County Precinct 1 Justice of the Peace Judge Randy Daniel.
He has been in in the private practice of general dentistry in Mabank since 1979. He is married with three children and four grandchildren.
Gautreaux fills the District 4 vacancy for the remainder of the term, which is June 2024. After that, a new member will be elected during the May 2024 election.