TVCC Cardettes Win National Championship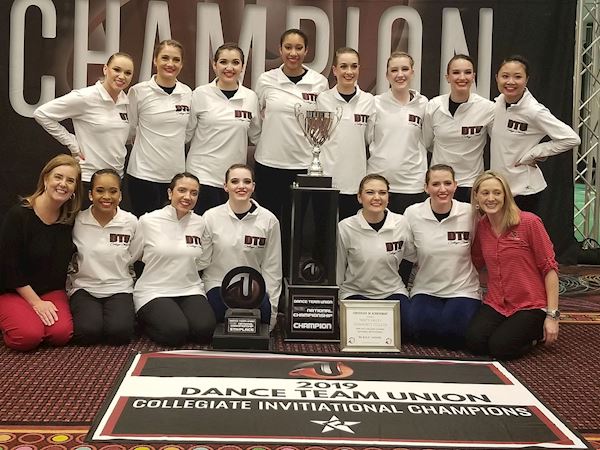 Trinity Valley Community College welcomed home a national championship team Sunday evening, Apr. 14. The Cardettes Showgirls team returned from Las Vegas, NV with a national championship trophy from the Dance Team Union (DTU) competition.
Cardettes director Darla Mansfield's team beat out several four-year college teams to win their second DTU national championship in three years. They also placed fifth in the Open Pom division.
The Showgirls team was welcomed home to Cardinal Hall by a group including TVCC coaches, athletes, employees and members of the Cardinal Regiment band.