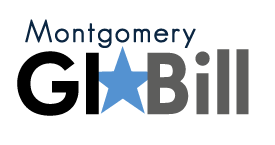 The Montgomery GI Bill Active Duty (Chapter 30) provides up to 36 months of educational benefits to service members with at least two years of active duty. This benefit is typically payable for 10 years following a service member's release from active duty.
For more information regarding benefits available under this program, visit the GI Bill website.
Documents may be submitted by fax at 903-675-6345 or by email at veterans@tvcc.edu.
New Students – 1st Semester Using Benefits at TVCC
Step One – Complete one of the following via VONAPP:
Step Two – Submit the necessary documentation to TVCC:
Step Three – Check your email address:
Renewal Certification (Continuing Students) – Required EACH semester
Step One –
Step Two – Check your email address:
Additional Resources