FAFSA: Completing Your Application
FAFSA is used to determine student eligibility in several state and federal programs such as: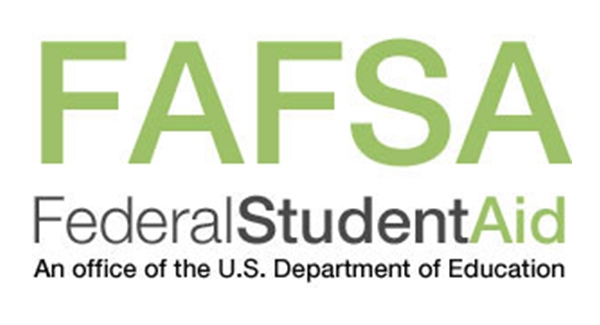 Federal Pell Grant
Federal Supplemental Educational Opportunity Grant
Federal Work-Study
William D. Ford Federal Direct Loan Program
Texas Public Education Grant (TPEG)
TEXAS Grant
TEXAS Educational Opportunity Grant
TEXAS Work-study
Adult Education (non credit coursework)
& other programs
If you have questions, please contact us. Below are the steps used in completing your FAFSA (Free Application For Federal Student Aid).
Click here for a video clip about the FAFSA or complete the following steps to apply.


Step 1: Get a FSA ID
The FSA ID - a username and password- has replaced the Federal Student Aid PIN and must be used to log in to certain U.S. Department of Education websites. Your FSA ID confirms your identity when you access your financial aid information and electronically sign Federal Student Aid documents. Directions on how to apply for FSA ID

Step 2: Documentation
Collect the documents needed to apply, including IRS Tax Return Transcripts (See Step 5) and W-2 forms (and other records of income). Use the link below for details on what will be required.

If you have not filed the required tax returns at the time you apply, you may estimate the tax information, apply, and correct information later. You will be responsible for repaying any aid awarded with incorrect data.

Print or preview the paper FAFSA application.


Step 3: Filling Out the FAFSA
Complete the Free Application for Federal Student Aid (FAFSA). Using the IRS Data Retrieval tool when completing your application is the easiest and most accurate way to complete the income section of the application. Steps to using IRS Data Retrieval Tool.

You may save your incomplete application until you are ready to submit to FAFSA. TVCC' s school code 003572. This gives us access to your processed report.


Step 4: Review
Review your Student Aid Report (SAR), the result of your FAFSA application. If necessary, make changes or corrections and resubmit your SAR for reprocessing. Your SAR will contain your Expected Family Contribution (EFC). This number will be used to determine your eligibility for federal student aid.


Step 5: Verification
If your application is selected for verification and you did not use the IRS Data Retrieval tool, you will need to provide a copy of your IRS Tax Transcript (not a copy of the 1040 form) and other documents, as appropriate. You can request a copy of your Tax Transcript by calling 1-800-908-9946 or you can request one from the IRS Website. If a correction has been made, you will be notified of the change from the Department of Education through the email address listed on your FAFSA. Be sure to meet the TVCC deadline, or you will need to pay at registration, then get reimbursed if you qualify.


Step 6: Questions?
Contact the financial aid office if you have any questions about the financial aid being offered. If you have not received an award letter before registration, contact the financial aid office to check your status.