Current Students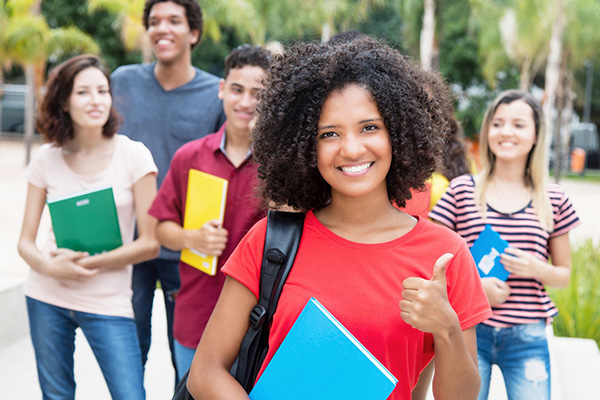 1

Pre-Registration Checklist
If you are currently attending Trinity Valley Community College and are ready to register for your next semester, let's run through our pre-semester checklist:
Documentation is up to date with the Admissons & Recruiting Office (Update Documents)

Financial Aid is completed and updated if necessary

Tuition for the current/previous semester is paid in full

Housing paperwork turned in for next semester (if applicable)
2

Registration
If you feel you are ready to register for classes, you may be eligible to register online through My Cardinal Connect. Students wishing to register online may do so if they feel confidant in what courses they need to take, and are still happy with their degree pathway. If you need to change your major, are unsure of what classes to take, or just feel the need for some guidance, you can meet with an advisor. Otherwise you can log into My Cardinal Connect to complete registration. If you are new to the My Cardinal Connect Portal, we have some Instructions for Registration.
My Cardinal Connect may tell you are ineligible for online registration; below are some of the reasons a student might not be eligible to register online:
Not TSI Complete

Overdue Balance

Academic Probation/Suspension (GPA below 2.0)

Documentation owed to the Registrar's Office

Hitting a 30 hour marker (Students who reach a 30, 60, or 90 hour milestone must see an advisor to discuss the completion of their degree plan and graduation plans.)
If you are not eligible to register online (for reasons other than overdue balance), you must meet with an advisor. Students with a past due balance must contact the Business Office to settle the overdue amount before any further registration. Students on academic probation/suspension should contact the Academic Review Board for an appointment to discuss further action and registration.
3

See Financial Aid (if applicable)
Turn in any owed documents to Financial Aid so they can fully process any awards. It is the responsibility of the student to ensure all pell, scholarship, etc. has been fully processed and is in place to pay it's portion of your tuition.
The Financial Aid department can only guarantee processing for students who have submitted their aid requests and documentation by the priority deadline each semester. The priori deadlines for aid processing are:
Spring Session - Nov 1
Summer Sessions - Apr 1
Fall Session - July 1
4

Pay Tuition
Payment for tuition and fees is due a week or two before the semester start date; you can find due dates on the TVCC Calendar. Be sure to double check your statement through your student portal to ensure any financial aid awarded to you is distributed. There are instructions available for how to set up your tuition payment(s) through your portal.
If you have signed up for housing on campus, be sure to stay alert for these due dates as well.
5

Buy textbooks & Get ID
ID's are typically good for one school year, but sometimes policy changes or other events may dictate needing a new ID sooner.Student IDs are required for admittance into many school facilities, such as the library, Cardinal Success Center, or our testing centers. TVCC student ID cards can be obtained at the following locations during normal business hours (Monday - Friday, 8 a.m. - 4:30 p.m.).
Athens - Campus Security, Math/Journalism Building
Palestine - Learning Resource Center
Terrell - Learning Resource Center
Terrell HSC - Please visit the Terrell Campus Learning Resource Center
You can acquire a list of your textbooks at the bookstore website; their are instructions available on how to find your textbooks. To purchase your textbooks, visit the TVCC bookstore on the campus that is most convenient for you. If you are enrolling in a campus-specific course, be sure to call ahead and ensure that your required textbooks are available.
6

Attend Class
This part you should be well familiar with! Keep in mind your Canvas classes won't show up until the first day of class, and good luck on your next semester with Trinity Valley Community College.