Pharmacy technicians work under the direct supervision of a licensed pharmacist and perform many pharmacy- related functions. They refer any questions regarding prescriptions, drug information or health matters to the pharmacist. They provide customer service and fill prescriptions, compound medications, computer information and manage operations, as well as many other tasks. Pharmacy technicians are employed in community retail pharmacies (CVS, Walgreens, independent pharmacies), hospital pharmacies – in-patient and out-patient, long term care facilities, infusion clinics, hospice, compounding pharmacies, correctional facilities and educational and training institutions.
Our Mission Satement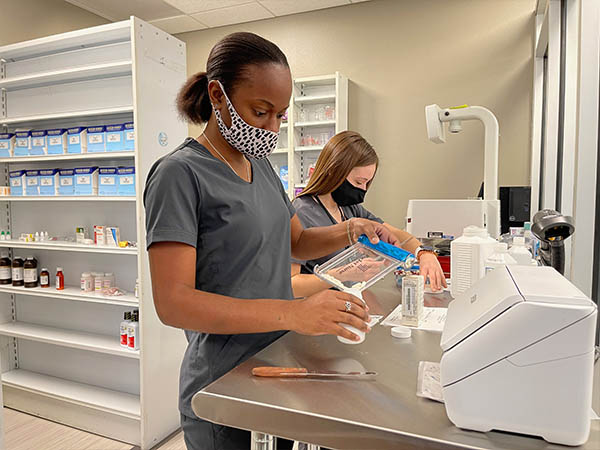 The Trinity Valley Community College Pharmacy Technician Program will provide quality academic and workforce training, quality student support and will prepare and empower our students for success in achieving their Pharmacy Technician Certification as well as promote and enhance life-long learning for our students as well as the community. We will promote optimal pharmaceutical care in our community at an advanced level for institutional, community, and other pharmacy practice settings.
The Purpose of the TVCC Pharmacy Technician Program is to provide our community and surrounding areas with Pharmacy Technicians that are qualified and capable to perform the duties of an Advanced Level Pharmacy Technician in a variety of pharmacy settings.
---
Application Information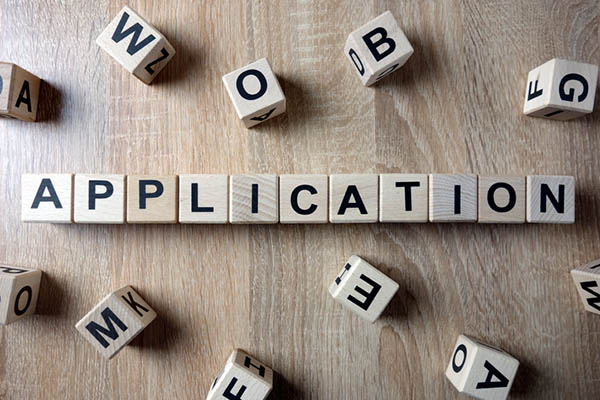 What do I need to apply?

Apply to TVCC
Upon acceptance to TVCC, complete the Health Occupations application online, check the Pharmacy Technician box and location
Submit official transcripts to HSC Counselor
TSI testing documentation

Prerequisites

High school diploma or GED, or be enrolled in a dual credit Pharmacy Tech program.
A personal interview with the program coordinator. Applicants will be notified after June 1

st

regarding interview.

Admission Testing:

TSI must be taken before completing the application to the program. Being TSI complete is NOT required, but points may be awarded for students based on scores.
Selection Point System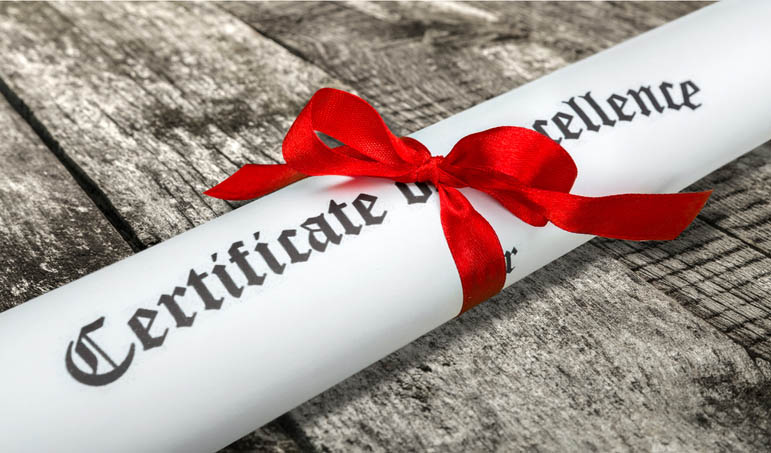 All applicants who have submitted a completed application with required documentation will be considered for priority selection according to the point system provided. Maximum points for program 50.
NURA 1307 & MDCA 1313 or equivalents (1 point each)
Cumulative GPA (all colleges) =3.5 (4 points) =3.0 (2 points)
TSI Complete: Reading and Grammar (4 points each)
Highest A&P I Grade or BIOL 2404 Grade A (8 points) B (4 points)
Highest A&P II Grade A (8 points) B (4 points)
Grade for 1st A&P I (W's count as 1st attempt) A (4 points)
2 general ed courses (1 point each)
Credit Hours at TVCC =15 hours (4 points)
Interview max of 8 points
Accreditation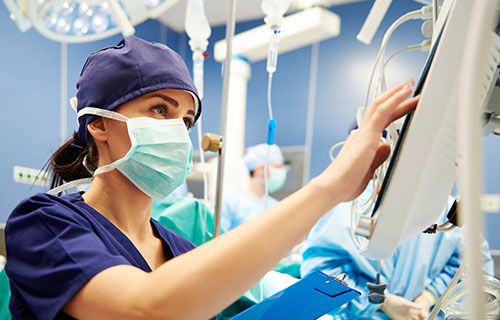 The Trinity Valley Community College Pharmacy Technician Program is accredited by the American Society of Health-System Pharmacists (ASHP), and the Accreditation Council for Pharmacy Education (ACPE). The college is accredited by the Southern Association of Colleges and Schools (SACS).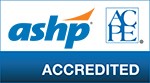 American Society of Health-System Pharmacists
4500 East-West Highway, Suite 900
Bethesda, MD 20814
https://www.ashp.org/

Program Outcomes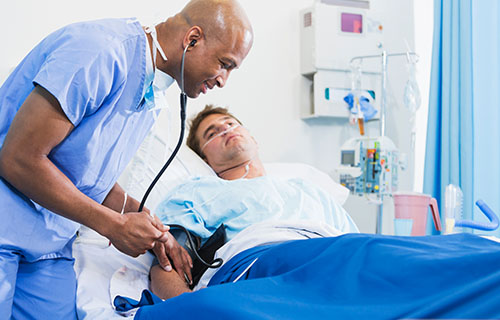 Program Outcomes
Trinity Valley Community College Pharmacy Technician Certificate Program Student Achievement Data
| Program | 2019 | 2020 | 2021 |
| --- | --- | --- | --- |
| Pharmacy Technician Certification Examination (PTCE) Pass Rates on 1st Attempt | 83% | 86% | 70% |
| Graduation/Completion Rates | 92% | 90% | 78% |
FAQs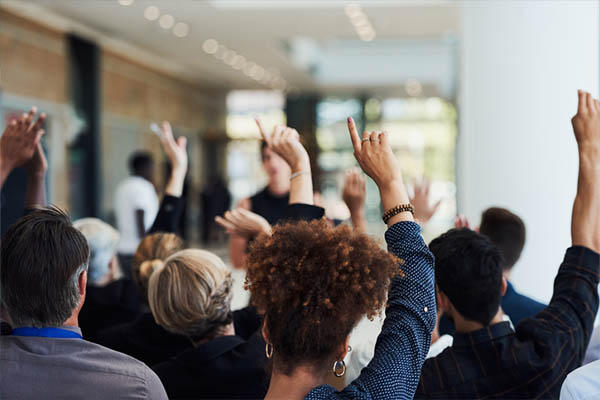 How long is the program?
The certificate program is completed in two semesters, starting in August, and graduating in May. Students in the AAS degree plan can do the pharmacy tech courses first so that they can work as a technician while completing the other courses or take core courses during their senior year of high school or before they do the pharmacy technician courses.
How much does the program cost?
In-district about $4,100, Out-of-district about $6,000.
What is the program schedule?
Program is a hybrid program. Hybrid means that some coursework is done face to face and some is done online outside of class time. Classes meet face to face, Monday through Thursday, from 8:30 -10:30 am for coursework and simulation activities. Additional coursework is done outside of these times and due dates are provided. This allows for those students that have jobs, families, etc., to still participate in the program.
How many students are accepted into the program?
12 students are accepted at each location. (Terrell HSC and Athens)
I have "math-phobia" and I'm not sure I can get through a math intensive program? Will I be able to complete this program successfully?
First of all, don't panic! Believe it or not, many students have this same fear or concern regarding math. It is generally based on a bad experience they had in the past, or due to the fact that it has been a long time since they took a math course, and/or performed mathematical calculations.
Who can I contact if I would like more information about admission into the ADN program?
Cindy Darragh, Pharmacy Tech Coordinator, cindy.darragh@tvcc.edu or 469-614-3829.
Jeffrey Ballom, HSC Counselor, jballom@tvcc.edu or 469-614-3804.
---
Visit the Health Occupations brochure


for detailed information about eligilbity requirements, selections processes, immunization requirements, curricula, estimated expenses and other important information.
---


Health Occupations Application


RN to BSN Transition Application
---
---
---
Employment Data Resources
U.S. Bureau of Labor Statistics
Texas Workforce Commission
Resources for Career Hunters