Associate Degree Nursing Program
The TVCC Associate Degree Nursing (ADN) program is a two-year, ACEN accredited program leading to an associate of applied science degree in nursing. Graduates will be prepared to take the NCLEX-RN to become licensed as a Registered Nurse. Nursing is currently in high demand with career opportunities available in acute care (medical/surgical areas, ICU, ER, OB, neonatal, OR, PACU), pediatrics, rehab, long term care, school nursing, home health/hospice, and others.
Our Mission Statement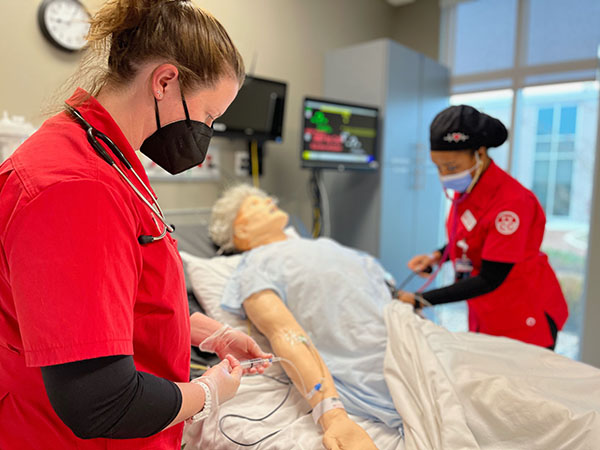 The Trinity Valley Community College Associate Degree Nursing Program's mission is to prepare graduate professional nurses who, as members of an interdisciplinary health care team, use clinical judgment to provide safe, evidenced-based, patient-centered care to promote quality of life.
---
Application Information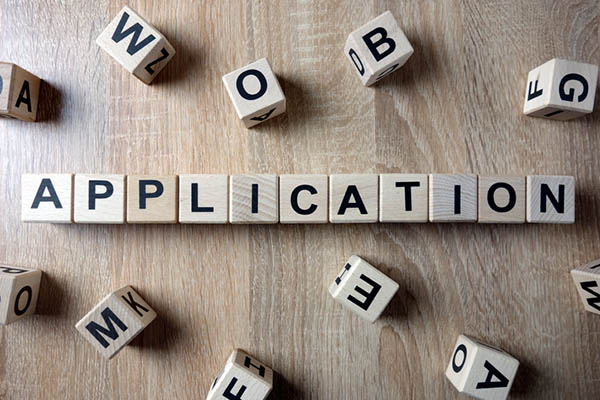 Application Dates: October 15

th

– December 1

st

What do I need to apply?

Apply to TVCC
Upon acceptance to TVCC, complete the Health Occupations application online
Submit official transcripts to the registrar's office by December 1

st

Submit an unofficial updated fall transcript to the HSC Counselor by January 31

st

TSI and HESI A

2

testing documentation

Prerequisites:

High school diploma or GED
TSI complete in reading, writing and math
HESI A

2

Exam: Reading =79%, Math =75%, & Grammar =75%
Courses:

BIOL 2401, PSYC 2301 or EDUC 1300 are required before applying.
BIOL 2402 must be completed before starting RNSG courses. *Students with less than 15 semester credit hours should take PSYC 1300; others should take PSYC 2301. The rest of the general education courses must be taken prior to, or concurrently during the semester in which they are scheduled in the curriculum.

Admission Testing: TSI and HESI A

2

High school students who recently graduated should meet with the HSC counselor to make plans to take the seven general education courses during their first year of college. There will be a separate application period for those students, but students must submit a letter of intent to apply to the Terrell HSC counselor by December 1

st

. Applications will be accepted from May 15th to May 26

th

for the fall program.
Selection Point System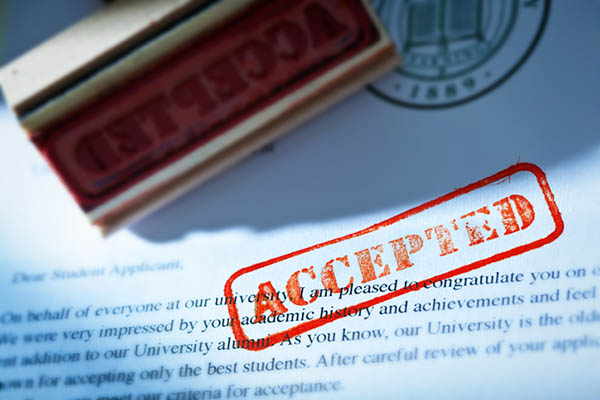 All applicants who have submitted a completed application with required documentation will be considered for priority selection according to the point system provided. Maximum points for program 72.
Cumulative GPA (all colleges) =3.5 (4 points) =3.0 (2 points)
Qualifying HESI A

2

Reading =90 (8 points) =80 (4points)
Qualifying HESI A

2

Grammar =90 (8 points) =80 (4points)
Highest A&P I Grade A (8 points) B (4 points)
Highest A&P II Grade A (8 points) B (4 points)
Highest Microbiology Grade A (8 points) B (4 points)
Grade for 1

st

A&P I (W's count as 1

st

attempt) A (4 points)
Completion of general education courses with C or better: (1 point each)

ADN Courses: BIOL 2401, BIOL 2402, BIOL 2420, PSYC 2301 or EDUC 1300, PSYC 2314, ENGL 1301, Creative Arts
RN-to-BSN Courses: ENGL 1302, HIST 1301 & 1302, GOVT 2305 & 2306, MATH 1342, Language, Philosophy, Culture
Plus 2 from one of the following options:

SOCI 1301, BIOL 1322, SPCH 1315
BIOL 1322, CHEM 1405 or 1411
SOCI 1301, MATH 1314, ENGL 2311

Credit Hours at TVCC =15 hours (4 points)
Completion of TVCC PCT, SGT, EMT, or Clinical Medical Assisting (4 points)
Accreditation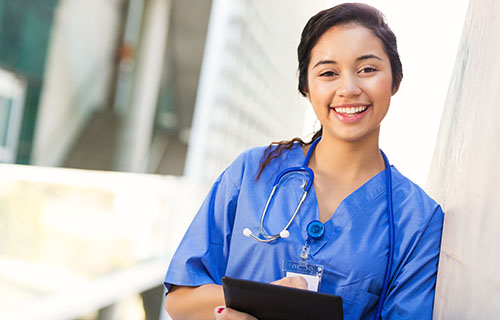 The Associate Degree Nursing program at Trinity Valley Community College at the Terrell Health Science Center located in Terrell, Texas is accredited by the:
Accreditation Commission for Education in Nursing (ACEN)
3390 Peachtree Road NE, Suite 1400
Atlanta, GA 30326
(404) 975-5000
The most recent accreditation decision made by the ACEN Board of Commissioners for the Associate Degree Nursing program is Continuing Accreditation. View the public information disclosed by the ACEN regarding this program at http://www.acenursing.com/accreditedprograms/programsearch.htm
Program Outcomes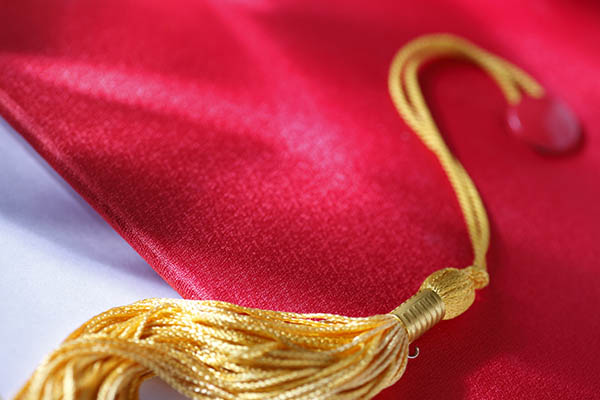 Program Outcomes
TVCC Associate Degree Nursing Program – Student Achievement Data
| Program | 2018 | 2019 | 2020 | 2021 | 3 Year Average |
| --- | --- | --- | --- | --- | --- |
| NCLEX-RN Pass Rate from Texas BON (All Pathways)* | 90.3% | 89.9% | 88.1% | | 89.4% |
| Graduation Rates – Generic Students - Kaufman/Terrell Completing in 2 years = 100% time | 46% | 47% | 53% | 55% | 52% |
| Generic Students - Athens Completing in 2 years = 100% time | 50% | 22% | 50% | 55% | 42% |
| Combined Retention Rates for Generic Students | 46% | 45% | 53% | 55% | 51% |
FAQs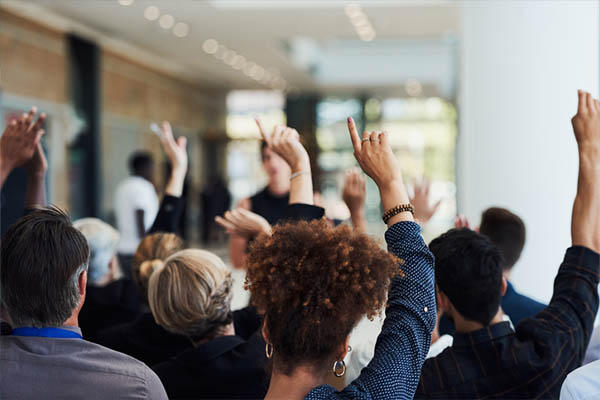 How long is the program?
The ADN Generic Program is a two-year curriculum over four long semesters.
How much does the program cost?
In-district about $10,000; Out-of-district about $15,000.
What is the program schedule?
The ADN Generic pathway begins each fall semester at the Health Science Center in Terrell. The nursing courses cover four semesters. In the program, the schedule covers approximately three days a week in the freshman year and three to four days a week in the sophomore year.
How many students are accepted into the program?
We currently accept about 110-120 new students each fall.
Where can I find information on the other ADN pathways?
If I have been selected to start fall 2023, what are the required orientation dates I need to schedule around?
May 5, 2023 from 1pm-4pm
July 6, 2023 from 8am-11am
August 11, 2023 from 8am-11am
Where will I do clinicals in the ADN program?
Clinical experiences may be provided in Terrell, Kaufman, Athens, Palestine, Greenville, Rowlett, Forney, Mesquite, Sunnyvale, Rockwall, and Dallas.
If I got an email in January about getting my fingerprints for the FBI background check for the Board of Nursing, can I wait until after I get selected to the nursing program to get them done?
No, you should get your fingerprints done as soon as possible as the approval process can take several months, especially if there are any hits in your background.
When will selections be done for the fall 2023 ADN program?
Selections will be done by the end of March 2023.
I have heard about a concurrent ADN to BSN program, what can you tell me about this?
Trinity Valley Community College has entered into a partnership with the University of Texas at Tyler through a memorandum of understanding (MOU) to offer a concurrent ADN and BSN program. Incoming ADN students who are selected for the concurrent program will take BSN courses in the summers and along with the ADN courses. Upon successful completion of the two-year program, students will graduate with their AAS and BSN degrees at the same time.
Interested students should contact the lead advisor for the UT Tyler School of Nursing. Students must have completed all the general education courses, including chemistry, statistics and nutrition, as well as being TVCC core complete.
How many points do I need to have to be selected into the program?
On average, students should aim for 40 points to meet selection requirements. For the last few years, we have been able to move to those with point in the mid 30's. For more information on specific points needed for a given application period, contact the HSC counselor.
Who can I contact if I would like more information about admission into the ADN program?
Jeffrey Ballom, HSC Counselor, jballom@tvcc.edu or 469-614-3804.
---
Visit the Health Occupations brochure


for detailed information about eligilbity requirements, selections processes, immunization requirements, curricula, estimated expenses and other important information.
---


Health Occupations Application


RN to BSN Transition Application
---
---
---
Employment Data Resources
U.S. Bureau of Labor Statistics
Texas Workforce Commission
Resources for Career Hunters
---