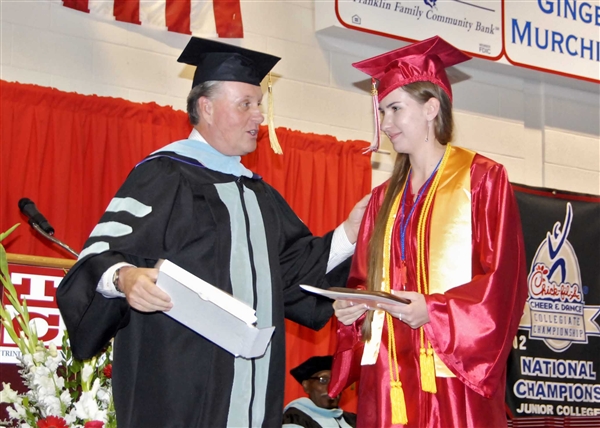 Welcome to the Valley,

It is my sincere pleasure to welcome you to Trinity Valley Community College.

Since 1946, TVCC has provided quality academic, workforce, and community service programs to meet the educational needs of the students and communities in Henderson, Anderson, Kaufman, Rains, and part of Van Zandt counties.
At the Valley, we are committed to help our students achieve their personal, professional and academic goals. The dedicated faculty, staff, and administration at TVCC take great pride in providing an excellent learning environment that understands the needs and concerns of our students. We truly care about the success of our students.
The TVCC instructional programs are provided by well-qualified and student oriented faculty with strong academic backgrounds. We maintain small classes so our faculty can get to know each student individually.
At the Valley, we measure our success by our students' success. We celebrate every graduate who leaves us fully prepared to pursue their career goals and personal life goals.
We are proud of Trinity Valley Community College and pleased to welcome you. Please do not hesitate to contact me if you have any questions or concerns.

Vice President of Instruction: Dr. Wendy Elmore

Executive Assistant II: Tina Tanner
903-675-6210
ttanner@tvcc.edu