Request TSI Scores Be Sent To Another School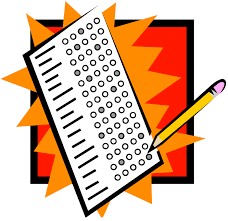 If you took your TSI through TVCC and you are attending another college or university and need your scores at that school, there is several ways to make sure they have your scores.
1.*Go to the Accuplacer website and log into your account on the "Student Portal". You can print your score report and also send it to 5 different colleges or universities.
2.*Go to the Director of Testing at your selected school and put in a request. They will probably have some type of release form for you to sign. The Testing Director is the only person on the college/university campus with authority to pull your scores from the Accuplacer website, so be sure that you speak with that person. Accuplacer has incorporated a cross-institutional reporting system available to all colleges and universities in Texas, just for this purpose.
3.*Use the copy of your score report that was given to you, when you tested.