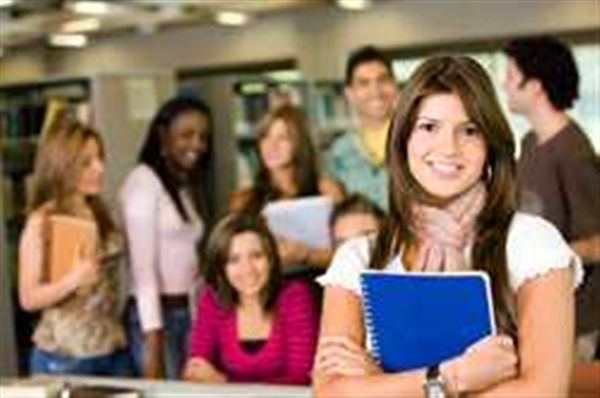 CLEP
The College-Level Examination Program ® or CLEP provides students of any age with the opportunity to demonstrate college-level achievement through a program of exams in undergraduate college courses.
CLEP exam fees are $90 for each test (plus a $25 proctoring fee made payable to TVCC on the day of the test). Payment of $90 to CLEP must be made online prior to the test date by going to the CLEP website. You must create and manage your personal account through the My Account registration portal. The registration platform will allow you to register for a CLEP exam 24/7, manage your personal information any time prior to taking the exam, search for test centers, select your score recipient institution, and purchase study materials. All examinees must have one form of personal identification with photo in order to be admitted. Please note--You may not repeat an examination of the same title within six months of the initial testing date.
TVCC will accept a maximum of eighteen (18) semester hours of credit from any of the 18 courses listed in the college catalog, provided that the student meets the stipulations noted.
CLEP credit may not be earned for any course in which the student has already earned a grade of A, B,C, D, F,W, or I.
CLEP credit will not be awarded for any courses in which a student is currently enrolled, has been previously enrolled and/or earned a grade, or has previously failed.
CLEP scores may be no more than ten (10) years old to receive credit at TVCC.
Students must have a minimum of three (3) semester hours in residence at TVCC before CLEP credit will be posted to the student's transcript.
TVCC is an open testing center for CLEP testing. Exams are administered at the Testing Center in Athens only.

1. Go To clep.collegeboard.org and buy exam.
2. Print "Ticket" for exam. This ticket voucher must be brought to the Testing Center on day of test.
3. Call or come by the TVCC Testing Center to set up an appointment at 903-675-6385.
4. On day of test, arrive 15 minutes prior to your appointment time in order to complete the CLEP registration form.
5. Examinees will pay $25 proctoring fee to TVCC on day of exam.
6. All examinees must have one form of personal government-issued identification in order to be admitted.
Your driver's license, passport or other government-issued identification that includes your photograph and signature. You will be asked to show this identification to be admitted to the testing area. The last name on your ID must match the name on your registration ticket. The ID you bring must meet the following criteria:
1. Be government-issued
2. Be an original document — photocopied documents are not acceptable
3. Be valid and current — expired documents (bearing expiration dates that have passed) are not acceptable, no matter how recently they may have expired.
4. Bear the test-taker's full name, in English language characters, exactly as it appears on the Registration Ticket, including the order of the names.
5. Middle initials are optional and only need to match the first letter of the middle name when present on both the ticket and the identification.
6. Bear a recent recognizable photograph that clearly matches the test-taker
7. Include the test-takers signature
8. Be in good condition, with clearly legible text and a clearly visible photograph
9. Military test-takers, may use military ID.
10. Home-school students and high school students, if you do not have the required government-issued ID, please complete a Student ID Form, which is valid for one year. The form must be accompanied by a recognizable photo, with a school or notary seal overlapping the photo. The form must be signed in front of a school official or notary. If you fail to present appropriate ID, you will not be tested.
For more information about CLEP, visit the CLEP website.

Study guides and test preparation materials for CLEP are available at the TVCC Athens bookstore, most major bookstores and through the College Board website.