Debra White Smith, M.A., Ed.S.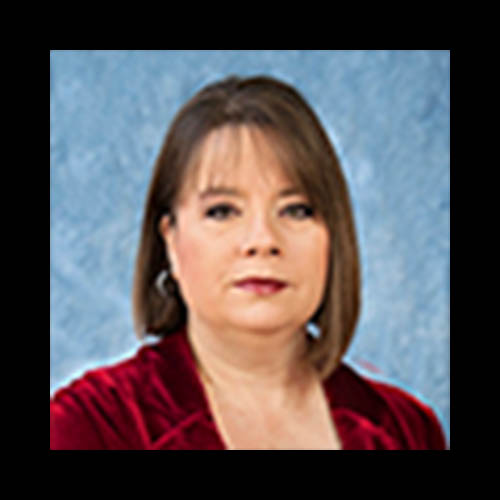 Debra White Smith is a seasoned author, speaker, and media personality who has 54 published books to her credit, both fiction and non-fiction. Her best-selling titles include: The Divine Romance: Experiencing Intimacy with God; Romancing Your Husband; The Tie that Binds: A Marriage Revolution of Love; The Jane Austen Fiction Series; and the Lone Star Intrigue Series. Debra is also the author of the newspaper column, "Ask Debra," that ran from 2011-2013 and offered biblical wisdom for everyday life. Debra's passion is to apply the whole Bible to ordinary life and inspire people to encounter God's revolutionary power in every aspect of their lives. Whether she ministers through the written or spoken word, through hilarity or tears, her goal is to encourage people to cling to God and implement practical, vibrant biblical truths that will empower them and change their lives.
Debra has earned a B.A. and M.A. in English and an Ed.S. in Leadership and Organizational Management. She is also a Ph.D. candidate at Northwest Nazarene University, where she is earning a doctorate in Educational Leadership. After finishing the rigorous requirements for ordination in the Church of the Nazarene, Debra was ordained an Elder in 2014. Debra and her husband, Daniel, also an ordained Elder, currently co-pastor a Nazarene church in East Texas.
For years, Debra's award-winning writing, entertaining humor, and biblical knowledge made her a much-sought-after conference speaker. Debra has been a popular guest on radio and TV across the nation, including The 700 Club, At Home Life, Harvest, Getting Together, His Place, Moody Broadcasting, ABC Radio, Midday Connection, Fox TV, USA Radio Network News, as well as a vast array of regional media spots. She has also been the featured relationship specialist on the Fox News radio show, Plain Jane Wisdom.
Her favorite hobbies include fishing, shopping, and attending movies and theater productions with her family. Debra also vows she would walk 50 miles for a scoop of German Chocolate ice cream.
Debra has been with TVCC for 5+ years. She has participated in professional training in online education from 3 universities plus TVCC. She has also taught adjunct for Ohio Christian University and still teaches adjunct for LeTourneau University. In 2015, Debra was named Outstanding Distance Learning Faculty by the Northeast Texas Consortium of Colleges and Universities. Debra also served TVCC as a Canvas faculty mentor.