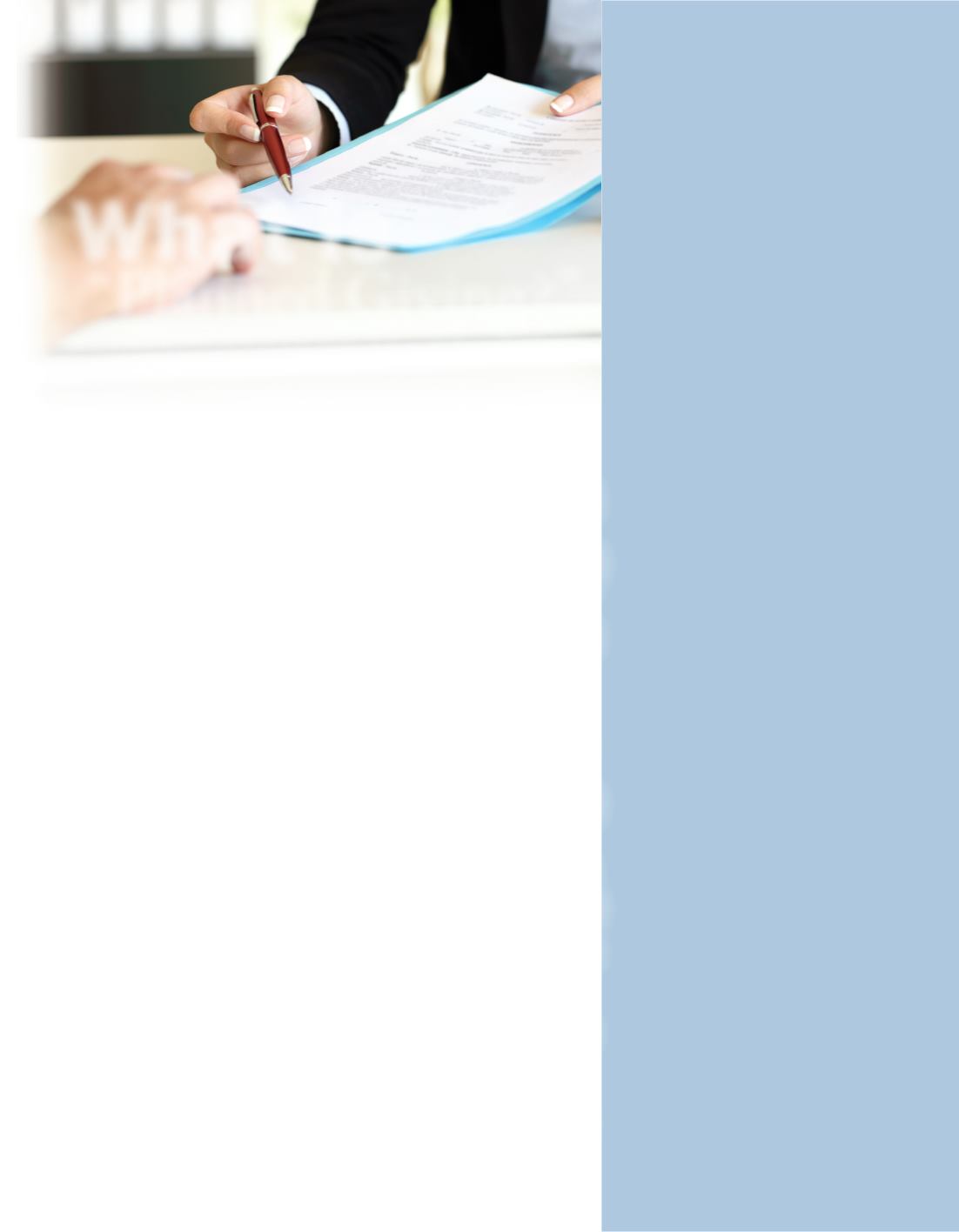 18
The Valley 2017
Planned gifts help generous individuals like YOU make larger gifts than you could nor-
mally make from your income. While some planned gifts provide a life-long income to
the donor, others use estate and tax planning techniques that maximize your gift and its
impact on your estate. Here are just a few examples of the types of planned gifts you can
A will is your opportunity to help the people and organizations that mean the most to
you; to sort out your investments, real estate, and other property; to save taxes for your
heirs. It's the most important opportunity you'll get in your life to tell the world what you
want and how you want it done.
It's Either Your Will or Your State's Rules
If you die without a will, your property will be taxed and distributed according to the rules
and formulas of your state's "intestacy" law, regardless of what your desires may have been
concerning your assets. The rules are the rules:
• Your Spouse: The state will pay your surviving spouse a fixed percentage of your
estate. Want to provide more for him or her? Or less? Sorry, without a will you won't
be able to do that either.
• Your Children: If you have minor children, you want to be able to choose the indi-
viduals who will serve as their guardians should your death be untimely. But if you
haven't identified your choice in a will, the state will make that decision for you. In
addition, without a will your minor children may be entitled to their share of your
estate as soon as they turn 18, regardless of their ability to manage money. A simple
trust attached to your will could let you control how much your kids will get, and
• Your Favorite Charities: You've made contributions to certain charities over the years,
are committed to the work they do, and feel that you have a stake in their future.
Without a will, your support of those charities ends when you die. State intestacy
laws make no provision for charitable gifts from your estate.
• Now, let's end on a positive note. There's still time to make sure that your wishes will
be taken into account after you've died. Begin to make your plans today: Who will
get what? Does anyone need extra, ongoing care? Would a trust for young children or
grandchildren be prudent?
Next, consult an attorney and get the job done. You'll experience real peace of mind when
When you write or rewrite your will, please include a bequest to TVCC. Beyond a will,
consider retirement plans, life insurance policies, appreciated securities, mineral royalties,
gift annuities, charitable remainder trusts, real estate, retained life estates, charitable lead
trusts – these are all ways to leave a legacy that will benefit future TVCC students.
You'll be building our future financial strength and helping to ensure that we'll keep
on doing the work that you value for generations to come —with a gift that costs you
nothing during your lifetime. We'll be happy to provide more information about wills in
general, and bequests to us in particular. We are here to help!
For more information on planned giving, contact Kristen Bennett at 903-670-2664.
The TVCC Foundation established the Cardinal
Legacy Society to recognize individuals and
couples who have made provisions in their estate
plans to provide a gift to the TVCC Foundation
for the benefit of students enrolled at TVCC.
These gifts take the form of bequests by naming
TVCCFoundation not only in a will or trust, but
also in a charitable remainder trust, gifts of life
insurance, or any other type of charitable planned
gift. Your planned gift to the TVCC Foundation
will have meaning and impact for generations
to come. Legacy giving does not require a large
income or vast estate. Legacy giving only requires
a thoughtful intention to make a difference by
identifying a charitable organization in your will
Who Should Join the Cardinal Legacy
For people who want to create a legacy beyond
their lifetime, the Cardinal Legacy Society
ensures donors that their charitable dollars
are used in the way they intended. If you have
made arrangements in your will, trust, or other
deferred gift mechanism to make a gift to The
TVCC Foundation, you are already eligible to
be a member of the Cardinal Legacy Society.
What are the benefits of joining the Cardinal
Being a member of the Cardinal Legacy Society
gives you the opportunity to belong to a select
group of like-minded people who are committed
to support the needs of our communities.
• Recognition annually at a special event
honoring you for your gift during your
• Planned Giving guidance to help you with
your estate and gift planning.
• A personalized giving plan, as detailed
or general as you'd like, to ensure your
philanthropy will be meaningful to you.
How does the Cardinal Legacy Society work?
• Establish - Donors can include a gift to the
TVCC Foundation in their will or trust,
• Notify - Donors notify the TVCC
Foundation of their plans and automatically
become members of the Cardinal Legacy
• Join - Donors join the network of other
Cardinal Legacy Society members and
receive special recognition.