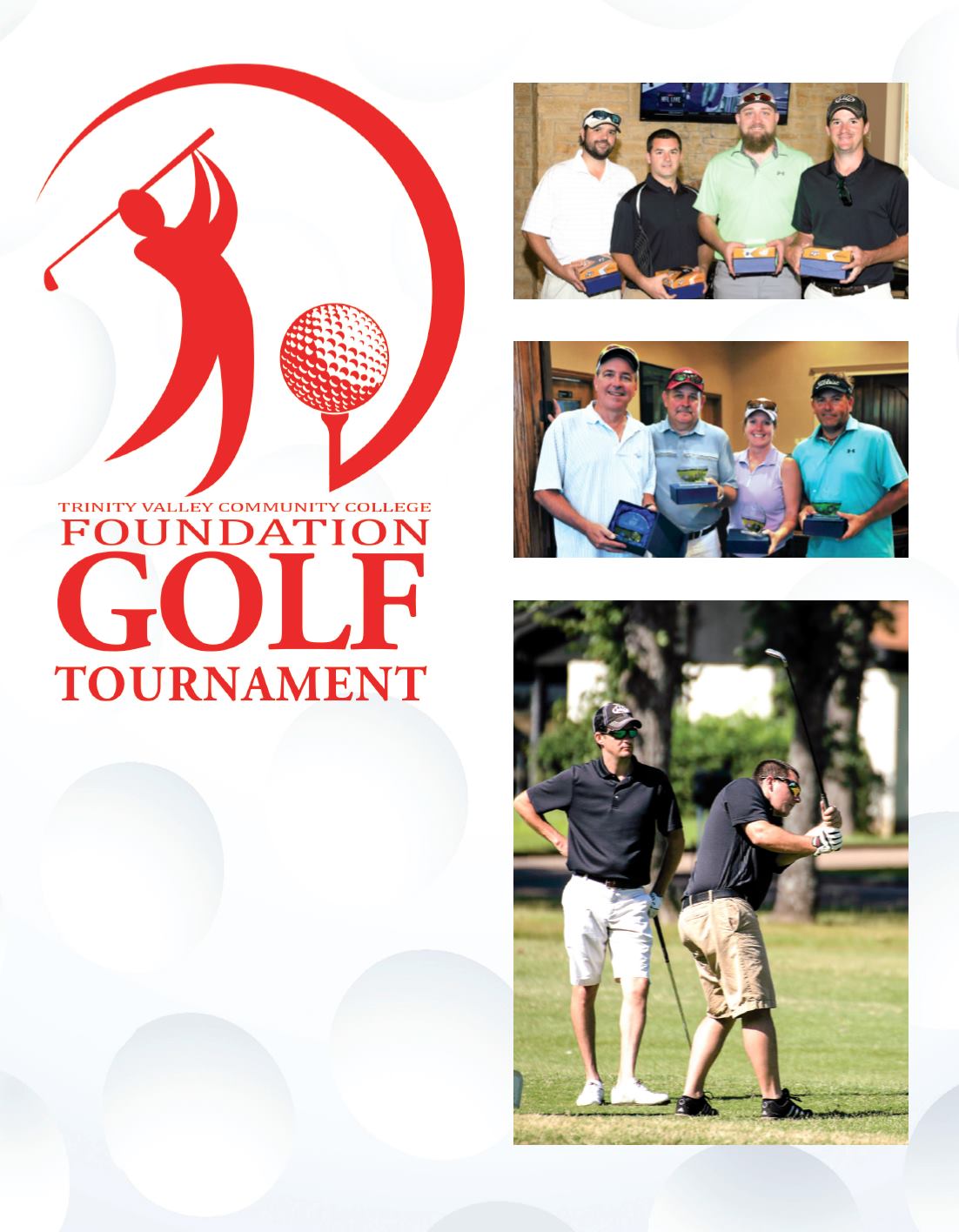 13
The Valley 2017
The 2017 TVCC Foundation Golf Tournament had 25 teams
competing for trophies at Cedar Creek Country Club. The
tournament's major sponsor was Oakwood Place Senior Living.
The morning flight was won by the Pit Stop Oil & Lube team
of Daniel Nelson, Cody Robertson, Aaron Ablonde and Wade
Huggins; second place was the Edward Jones team of Tony Kalawe,
Allison Kalawe, Chet Patel and Ed McCain. Third place went to
Milburn Chaney, Keith Wilson, Glen Phillips and Carl Tapley.
Winners of the afternoon flight were John Mikkelsen, Mike Sullivan,
Jean Sullivan and Mike Reece; second place was the Athens Daily
Review team of Lange Svehlak, Libby Fulgham, Jake Mienk and Art
Veneris and third place went to the Elder Dodge team of Forrest
Elder, Jason McLean, Stephen Magee and Seth Murphy.
Stephen Lietzke and Allison Kalawe won Closest to the Pin in the
morning flight; Bob Geatches and Jean McSpadden won Closest
in the afternoon; Jeff Jordan, David Soto, Allison Kalawe and Lori
Daniel won Longest Drive men and women awards for the morning
and afternoon flights, respectively.
If you missed the 2017 tournament, plan to play next year. Watch
for information on when and
morning flight first place
afternoon flight first place