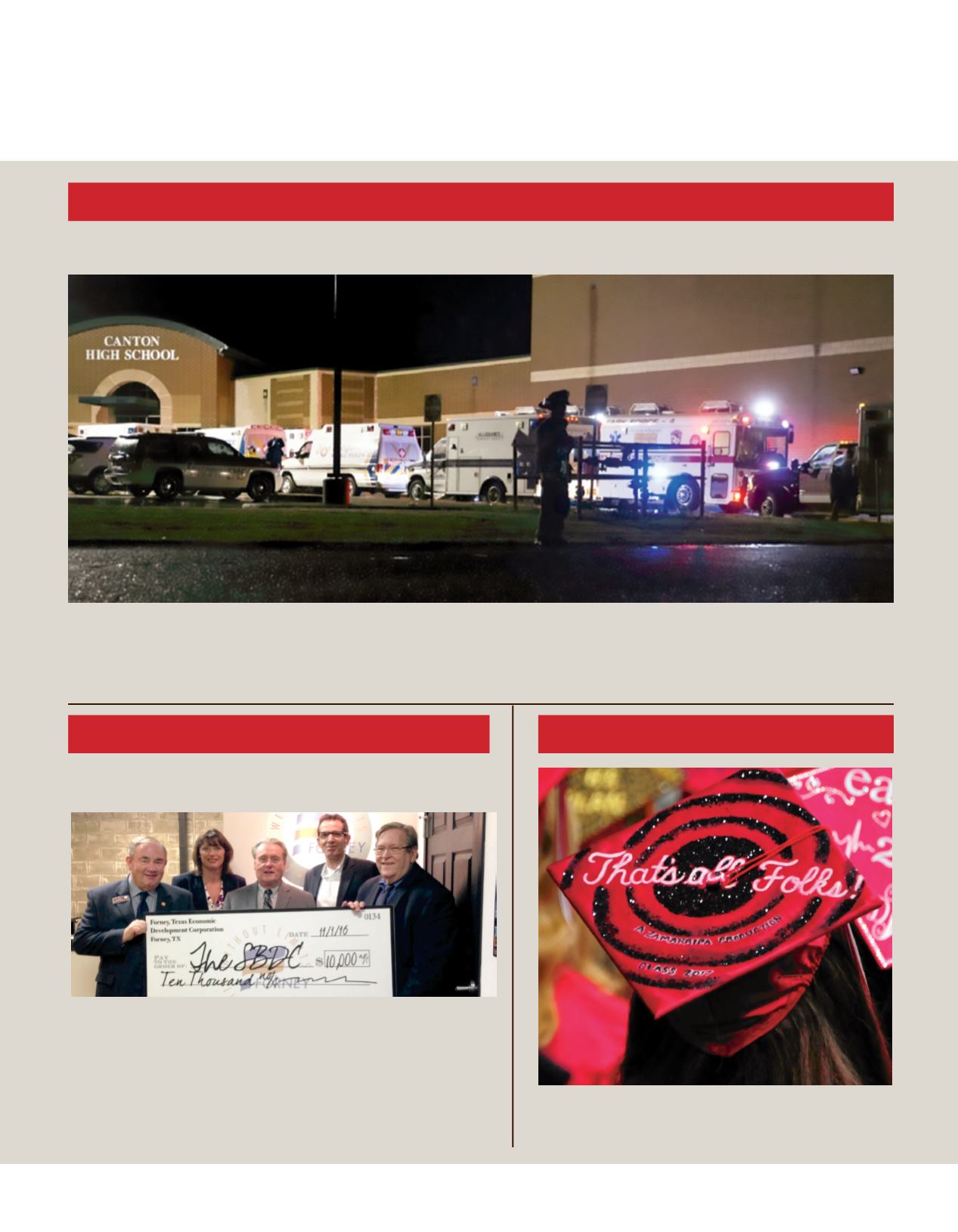 8
The Valley 2017
Students Respond After Tornado Hits
After tornadoes devastated parts of Henderson and Van Zandt counties in April, 2017, several current and former TVCC students were part of
the emergency response, working for regional EMS systems. They included paramedic supervisors Ozzie Windham (Class of 2009), Doug Kitch-
ens (2013), Josh McKenzie (2011) and Bud Rhone; paramedics Daniel Treadwell (2016), Josie Hammond (2016) and Travis Monroe (2017);
also Melissa Brooks (2015), Kerri Bell (2015) and Blake Wilkins (2017).
Health Science
The Forney Economic Development Corporation delivered a $10,000
grant to the TVCC Small Business Development Center to offset various
expenses of the SBDC as it continues to expand its presence in Forney.
Picture are (L-R) TVCC Associate Vice President for Workforce Educa-
tion David McAnally; TVCC SBDC Business Advisor Jennifer Johnston;
TVCC President Dr. Jerry King; Forney EDC Executive Director Warren
Ketteman and TVCC SBDC Director Michael Ellsberry.
SBDC
Congratulations, 2016-2017 graduates! A record 279 fall
and 495 spring graduates received degrees or certifi-
Graduation