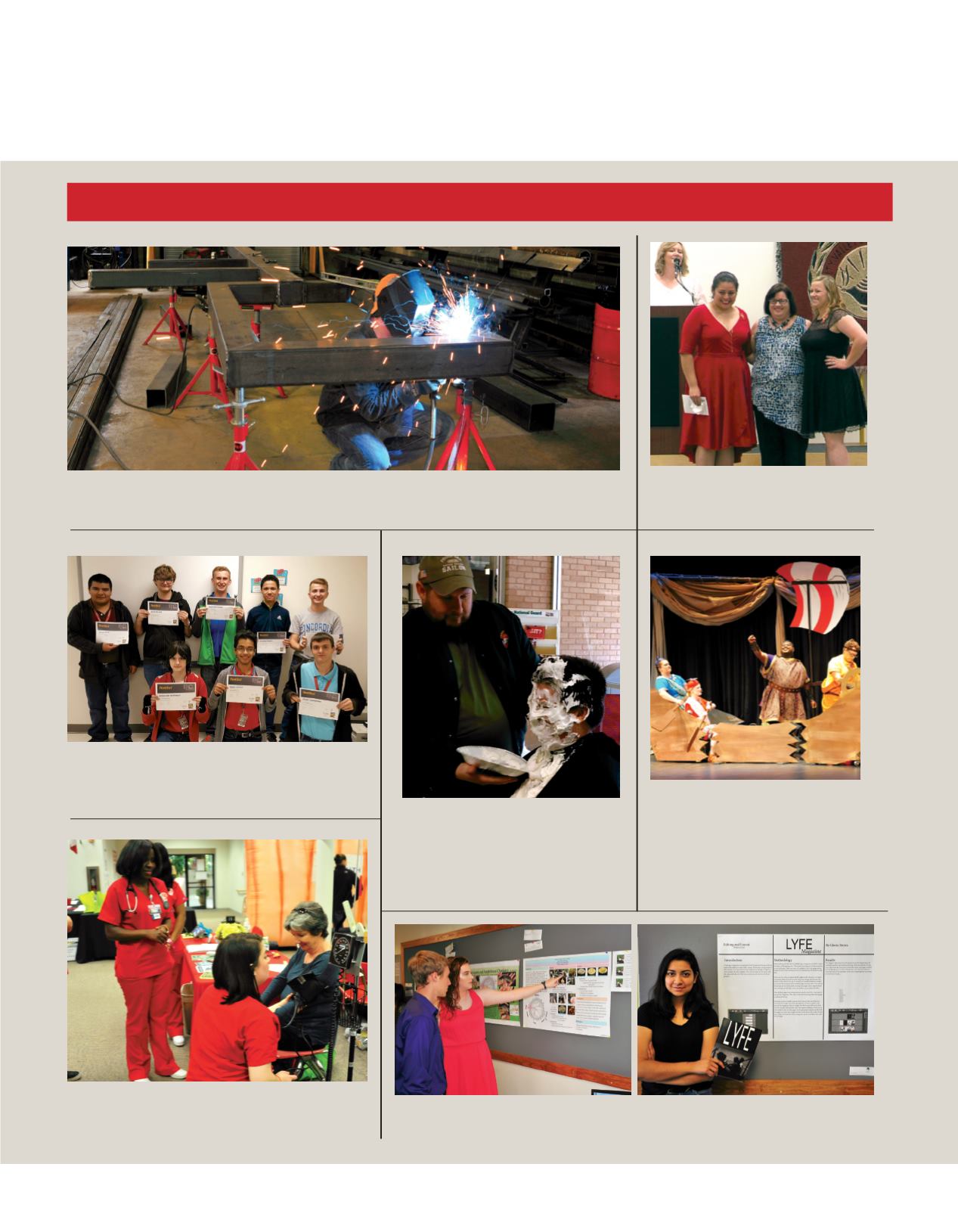 9
The Valley 2017
This & That
TVCC welding student Brandon Jackson works on a new bell tower for the City of
Palestine High School dual credit students
scored a 100% passing rate on the PC Pro
Occupational Skills Award test.
Nursing students in Palestine participated in the
community health fair hosted by the Palestine
Workforce Education Center.
Richard Welch rewards TVCC
Professor Mike Young with a
pie in the face to raise funds for
the Anderson County Children's
Vocational nursing students in
Palestine celebrate during their
Dozens of honors program students presented posters representing their work
at a symposium in the Gibbs Building on the Athens campus.
presented a full season of
engaging and entertaining plays,
The Odyssey
Little Women-the Broadway
Musical
Everyman.