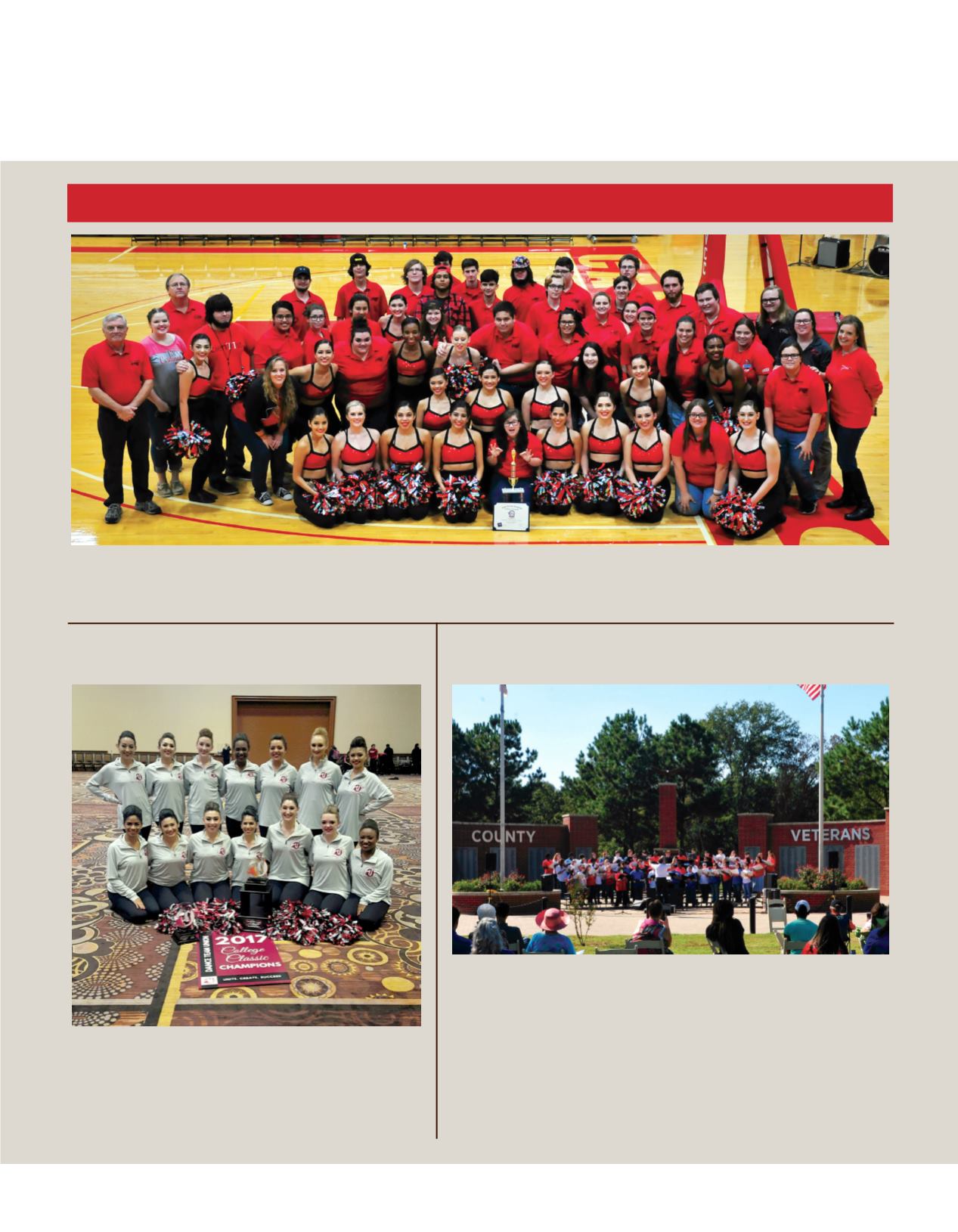 5
The Valley 2017
For their performance in the Dallas Veteran's Day Parade, the Regiment and Cardettes were awarded first place in the Spirit Division.
Cardettes Win National Title
Cardettes 56th line excelled as usual, and for the first time,
brought home a Dance Team Union National Championship
from Las Vegas. Showgirls placed third at the ADTS
Collegiate Championship and fifth at STU Nationals.
Band, Choir & Cardettes
The Cardinal Singers, Chamber Singers and Encore groups presented
programs at the East Texas Arboretum's annual Fall Fest, Athens Mayor's
Luncheon, on-campus staff events and full-house concerts for fall and
Singers Hannah Gauze, Dawn Johnston and Megan Weber were selected and
participated in the All-State Choir at the Texas Music Educators Association
Convention in San Antonio.
The Cardinal Singers perform in front of the veterans memorial wall at