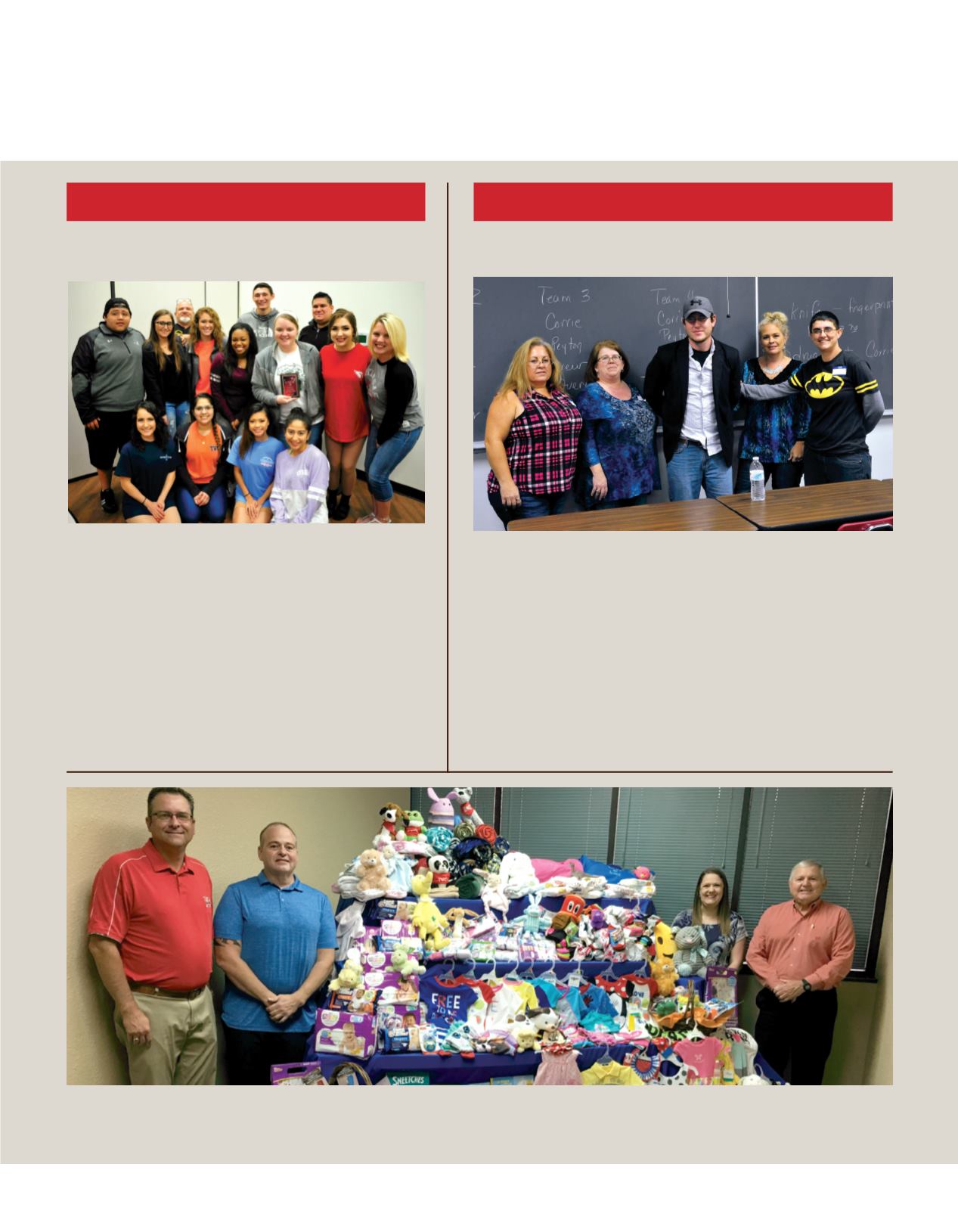 7
The Valley 2017
CSI Team Captures Their Suspect
Science Club held their 4th annual CSI workshop in October on the
Athens campus. Four teams of students used police investigative tech-
niques to solve a mock assault case staged in the college drama depart-
ment, assisted by TVCC drama director Craig Lee, police chief Stewart
Newby and criminal justice instructor Kendall Wellman.
This spring, they held their annual Earth Day Egg Catapult competition,
with area high school teams competing with hand-built catapults for
SGA Regional Chapter of the Year
The TVCC Student Government Association hosted the
Region III Spring Meeting, where they won the Regional
Chapter of the Year Award.
At the state convention, SGA won first place in the Poetry
competition, second place in Event of the Year, third place in
Song of the Year and honorable mention in Chapter of the
Year and Community Service.
Advisor James Jones was elected Region Advisor and Secretary
for the 2017-2018 school year.
Student Government Association
TVCC SGA members show off the Regional Chapter of the
Science Club
Faculty, staff and students led by Phi Theta Kappa advisors Tyson Spizzirri and Amanda Leyva organized and collected 25 bags of
items at TVCC — Terrell to donate to local kids who are placed in Child Protective Services. Picture are (L-R) Willow Springs Baptist
Church Pastor Craig Locke, Spizzirri, Leyva and TVCC—Terrell Provost Dr. Algia Allen.
The student team of Summer Walker, Dawn Stephens, Semonna
Battenfield and Ashley Paroski correctly identified the suspect,
played by history professor Dr. Cade Allen (center).