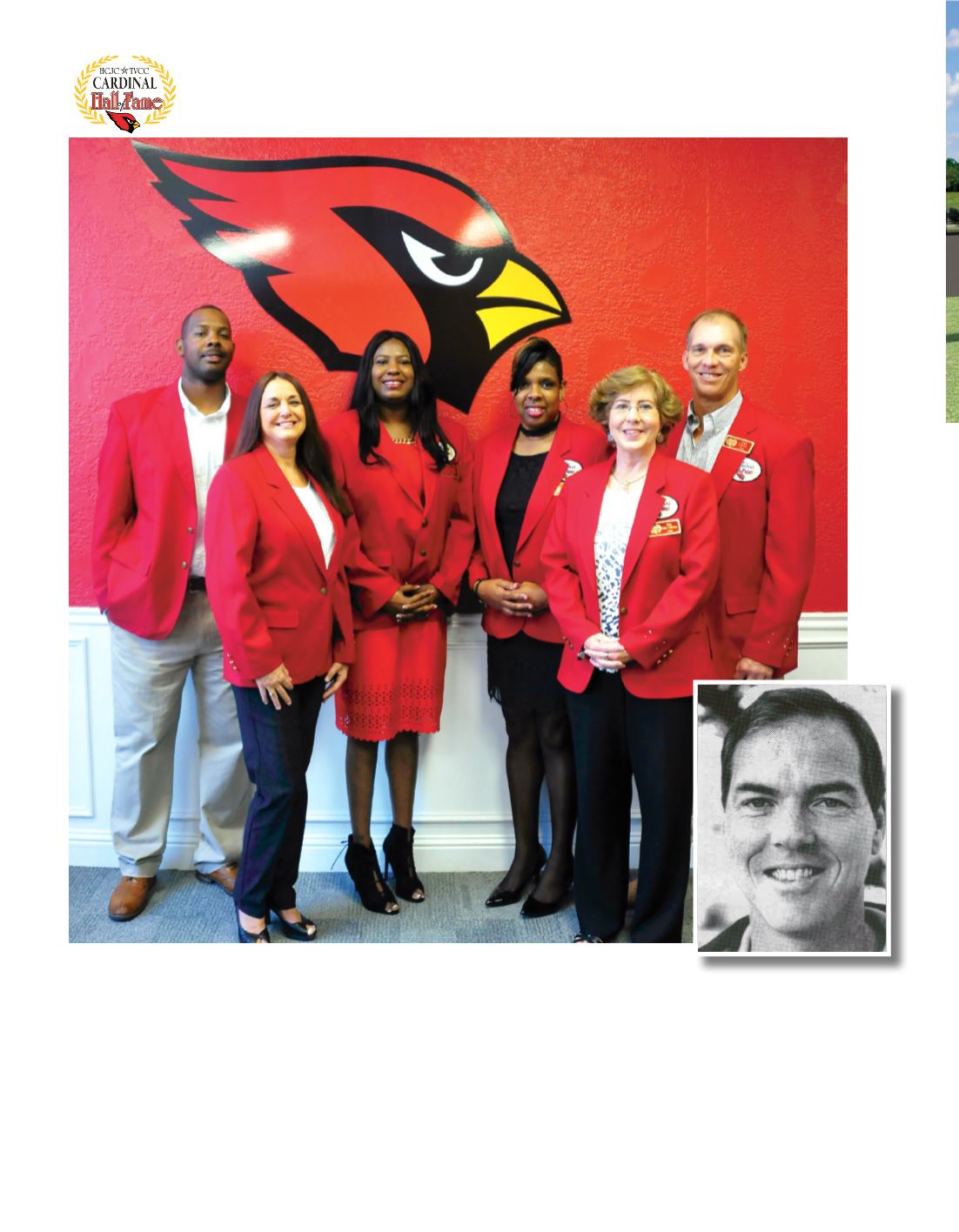 27
The Valley 2017
Six new members were inducted into the Cardinal Hall of Fame in 2016.
"This class is a great representation of the storied tradition of our athletic teams," said Benny Rogers, sports information officer and chairman of
the hall of fame selection committee. "Each of them made significant contributions to the success our athletic program has enjoyed through the
Inducted were (left-right): Chris Landry (men's basketball 1998-2000); the late Joe Curl (inset - women's basketball 1990-1993), accepted
by wife Lesa; Teresa Jones-Benson (women's basketball 1992-1994); Lola Reescana (women's basketball 1980-1982); Betsy Coker Anderson
(women's basketball 1973-1975); and Todd Fowler (football 1980-1981).
The next class will be announced in 2018.
Join us on October 28, 2017 to induct the first Hall of Distinguished Alumni class. See more Homecoming details on the back cover.
TVCC inducts six into Cardinal Hall of Fame