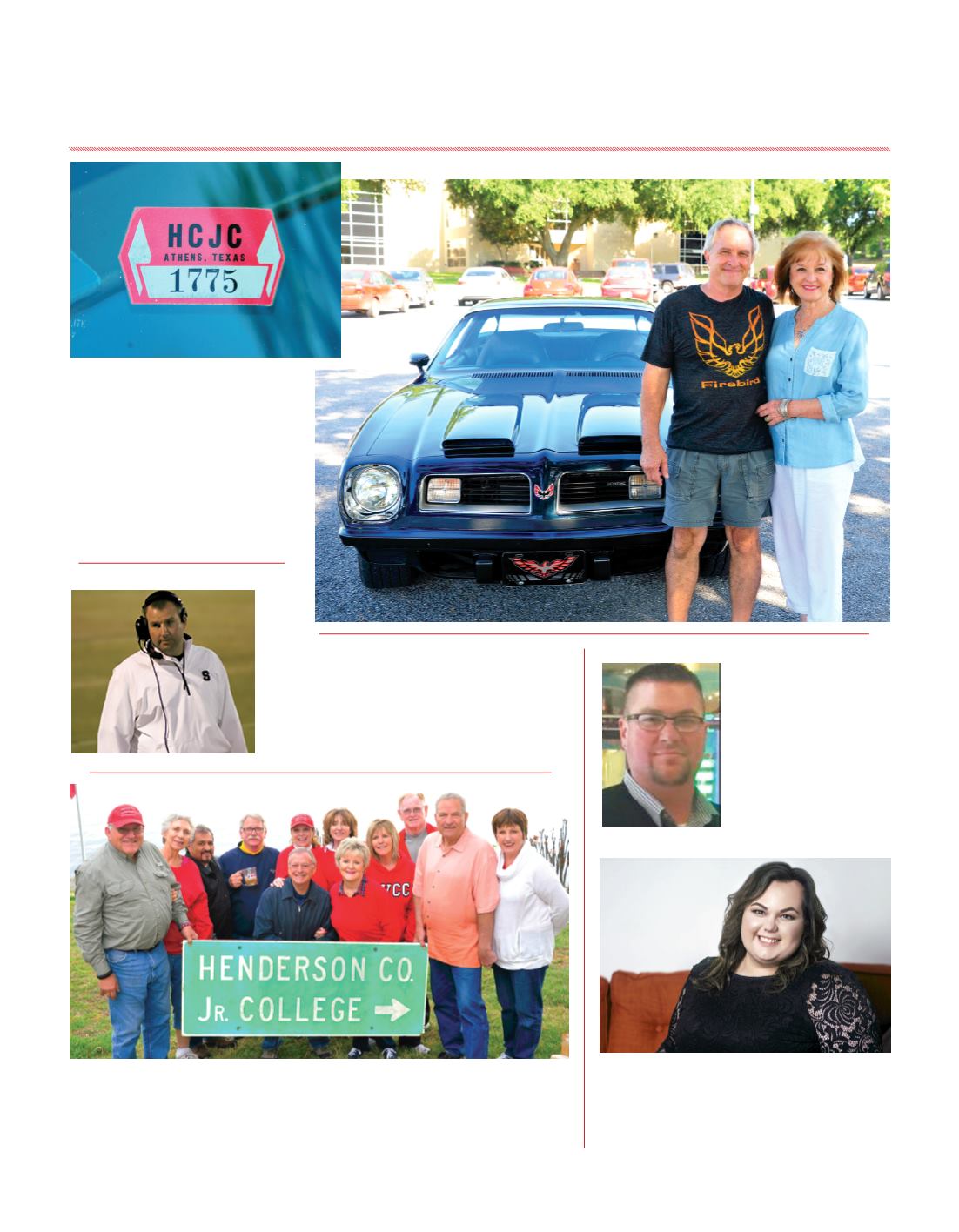 30
The Valley 2017
Ray and Janet Brown of Malakoff
show off their 1975 Firebird
complete with HCJC parking
sticker. Janet attended HCJC 1973
& 1978. Janet's mother was the
secretary to HCJC's first dean, H.G.
Larkin, and their daughter is Natalie
Brown, TVCC Adult Education
TVCC alumni Kay Hundley and husband Jim Adams enjoy hosting
friends and former classmates at their Lake Athens home.
Elle Monus joined Dia & Co., a New York-
based online personal subscription styling
service for women sizes 14 and up.
quarterback and member of the 1999
National Championship team, was inducted
into the Terrell Tiger Athletic Hall of Fame.
He is currently a teacher and offensive
coordinator at Frisco High School.