TVCC History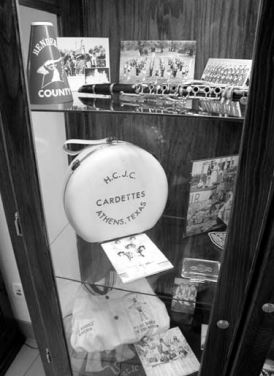 Trinity Valley Community College was founded as Henderson County Junior College by a group of Athens, TX civic leaders, headed by J.P. Pickens, Orval Pirtle, and public school administrators in late 1945 and early 1946. Creation of the college was formally approved by voters in spring of 1946. The first registration and 1946 summer classes were conducted in temporary facilities at Athens High School. Classes for the 1946 fall semester were moved to a dedicated property provided by the Board of Trustees which remains as our main campus in Athens.

The school became a multi-campus institution with the initiation of instructional programs at the Texas Department of Criminal Justice Coffield, Beto I, Powledge, and Michael units beginning in 1969. Additional campuses were established in Palestine, TX in 1972 and Terrell, TX in 1973.

In 1983 the Health Science Center campus was opened in Kaufman, TX. In 1986, the Board of Trustees voted to rename the institution Trinity Valley Community College to better reflect the five county areas our campuses serve. Trinity Valley Community College has a proud heritage of service to our region and continues to support the needs of our community and student body.