BE AWARE OF TVCC PAYMENT DEADLINES ~
Tuition, fees, room, and board can be paid at any cashier's office or through the MyCardinalConnect Secure Payment Center. Students who have not paid their entire balance for the spring 2020 semester or successfully enrolled in an installment plan on or before 11:59 PM, Sunday 1/26/2020 will be dropped from all spring 2020 classes.

Online: Check or credit card (MasterCard, Visa, and Discover) accepted 24/7. Payment for spring 2020 classes made online through the MyCardinalConnect secure payment portal must be made on or before 11:59 PM, Sunday 1/26/2020.
On campus: Payments accepted at the Business Office. Hour are: Monday – Friday 8:00 am - 4:30 pm. Payment for spring 2020 classes must be made on or before 4:30 PM, Friday 1/24/2020.
If you have financial aid and your balance is not paid in full or you have not entered into an installment contract, your schedule will be cancelled without exception.
It is important to check your balance if you make ANY CHANGES to your schedule. You will not receive a statement in the mail for your classes.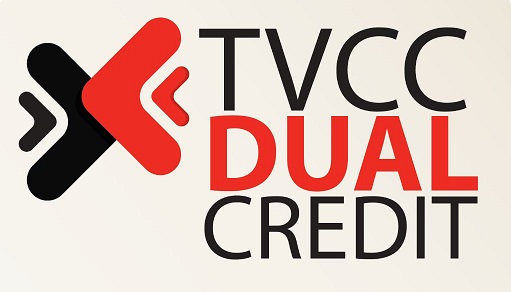 Want to earn college credits while you are still in high school? Let Trinity Valley Community College show you the way!


Dual Credit is a process in which a high school student enrolls in a TVCC course and receives simultaneous college credit for the course from both TVCC and the high school. While dual credit courses are often taught on the high school campus to high school students only, a high school student can also take courses on one of the TVCC campuses, through Distance Education, and/or through ITV, and receive both high school and TVCC credit. Dual credit courses include both academic courses as well as technical courses. These courses offer a pathway from high school to college, serving as an option to academic degree programs or college-level workforce education courses
This program offers the following benefits:
- Studies show that dual credit increases the likelihood that a student will complete high school, and enroll in and persist in college.
- Enrollment in courses that are transferrable to public colleges and universities in the State of Texas and generally transferable to colleges and universities throughout the United States.
- Enhances the academic record of college-boung high school students.
- Assists students in their transition into higher education.
- Shortens the time needed to complete an undergraduate degree.
- Reduces the cost of higher education.
- New graduates enter the workforce sooner and begin to earn wages, benefiting themselves and the economy.
There may be certain restrictions regarding enrollment in Dual Credit courses:
- Local high schools have identified specific courses at TVCC for which students may receive Dual Credit upon completing the course with a grade of "C" or better.
- Dual Credit Students are only awarded college and high school credit for those courses identified in the annual agreement with the school district.
- Year-long high school courses require a two-semester college course sequence. Semester-long high school courses generally require a one-semester college course. Individual high schools may have different requirements, so it is best to check with your counselor before enrolling.
*The TVCC Dual Credit Enrollment Exception Procedure is:
Freshman & Sophomore Academic Enrollment Procedure:
Student must have completed all three sections of the TSI, but only pass the Reading and Writing sections

Freshman students must possess an overall 8th grade average of a B.

Sophomore students must possess a high school GPA of a 3.0 or above on a 4.0 scale

Student must possess attendance and discipline records reflecting acceptable threshold

Student who does not meet attendance and discipline threshold will be required to meet with TVCC officials for an interview
Student must provide the following documentation before the interview:
College readiness (TSI, ACT, PSAT, SAT) test scores

Copy of high school transcript

Copy of attendance record

Copy of discipline record

Letter of recommendation from principal
Freshman & Sophomore Workforce Enrollment Procedure:
Student must have completed all three sections of the TSI, but do not have to pass it
*Dual credit students are limited to enroll in 15 semester credit hours (SCH) per 16-week semester. Dual credit students are limited to enroll in 6 semester credit hours (SCH) per 6-week semester.
The TVCC Enrollment Exception Procedure is:
Student must possess a high school and a TVCC GPA of a 3.0 or above on a 4.0 scale
Student must provide the following documentation while enrolling:
Copy of CURRENT high school transcript