Terrell PTK Inducts 19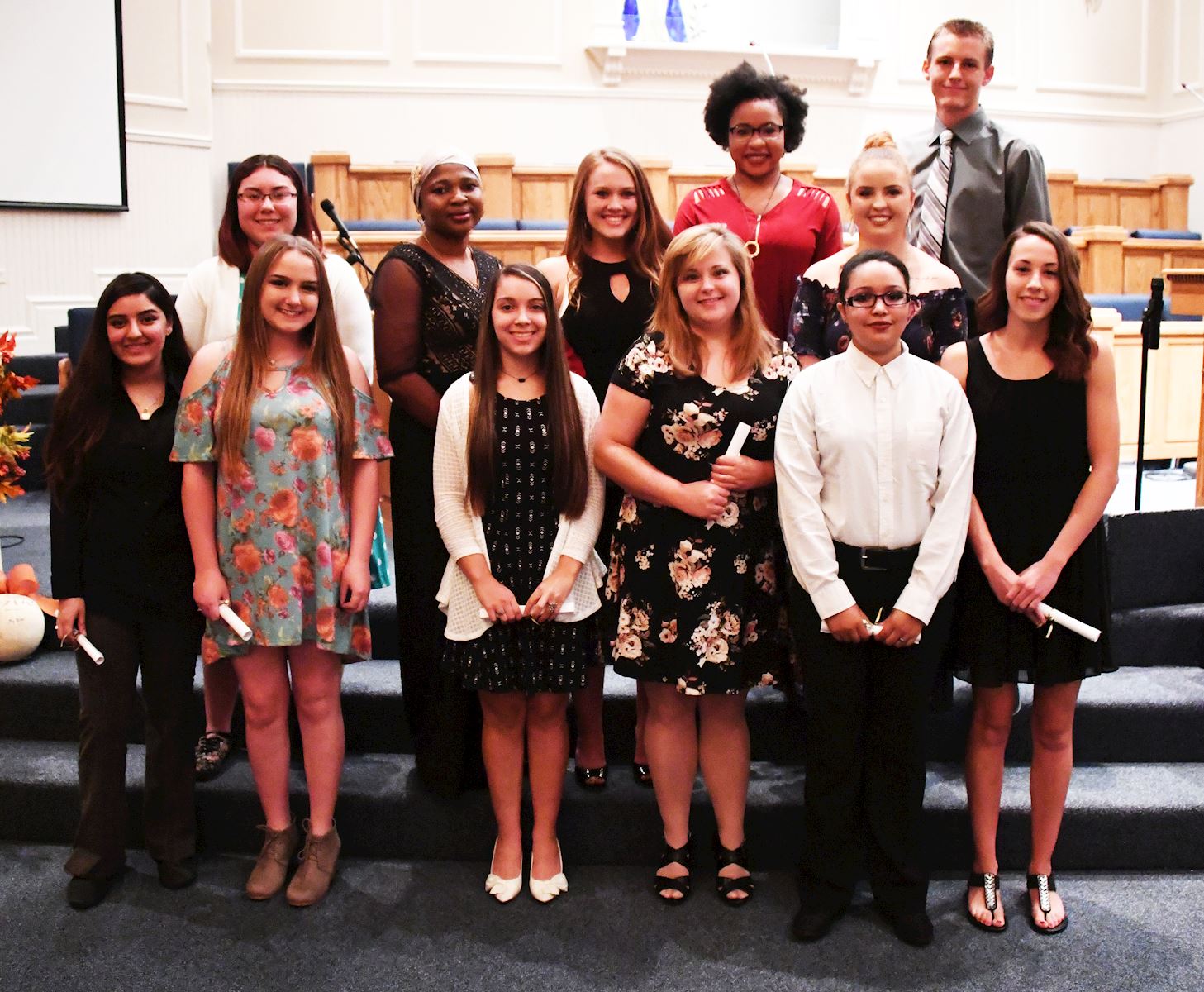 Trinity Valley Community College's Iota Alpha chapter of Phi Theta Kappa, the international honor society for 2-year colleges, recently inducted 19 new members in a ceremony held at Willow Springs Missionary Baptist Church. Chapter officers explained the symbols and ideals of Phi Theta Kappa before administering the oath of membership to the new inductees. A reception with snacks and punch followed the ceremony.
To be eligible to join Phi Theta Kappa a student must be currently enrolled, have completed at least 12 semester hours of college credit at TVCC, have successfully completed any required Developmental courses, and have at least a 3.50 Honors GPA on all college work attempted at TVCC.