PTK Inducts 33 New Members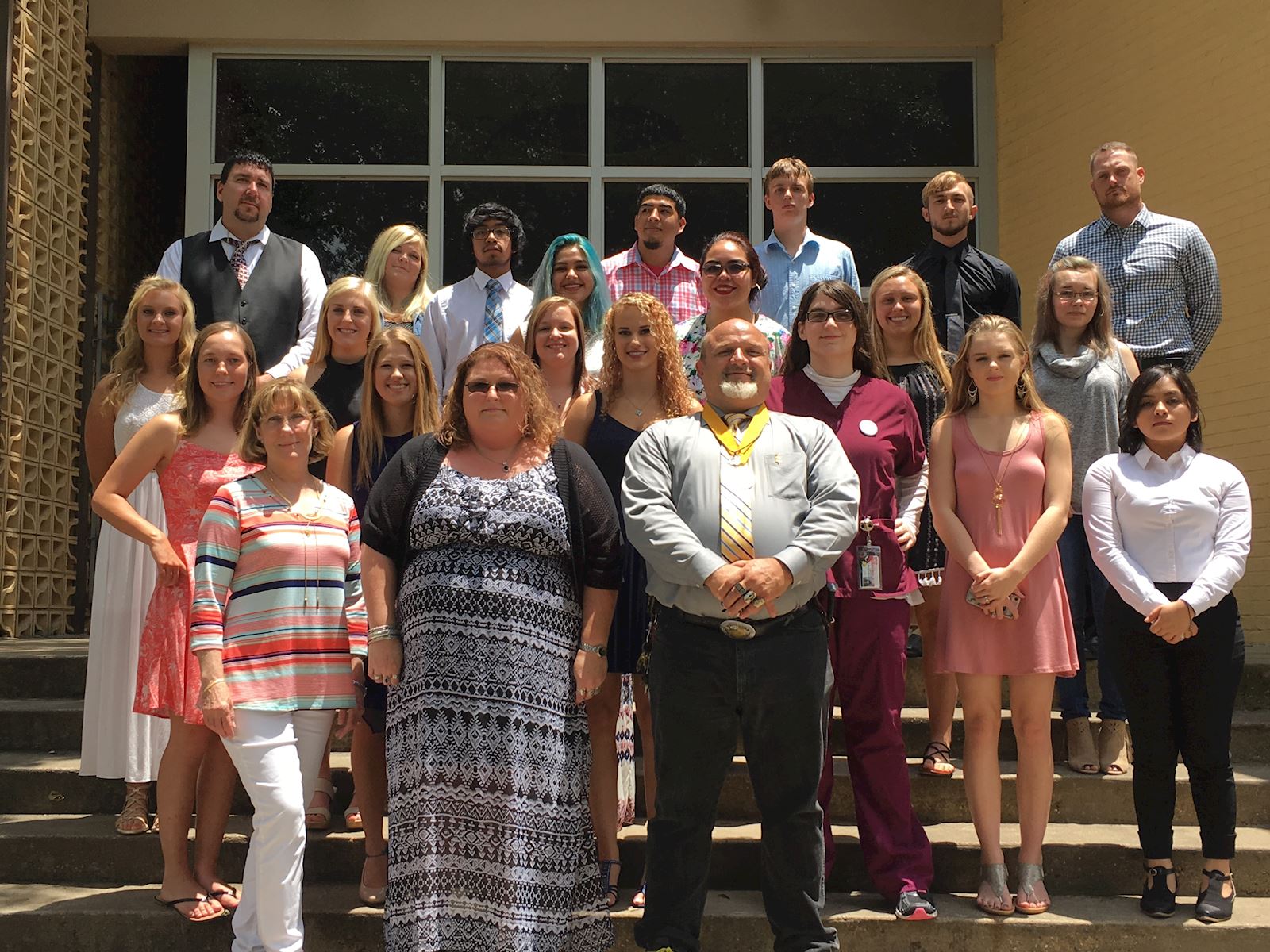 Trinity Valley Community College's Iota Alpha Chapter of Phi Theta Kappa International Honors Society inducted 33 new members Sunday, July 16 in the Student Union Ballroom of the Athens Campus. Chapter officers explained the symbols and ideals of Phi Theta Kappa before administering the oath of membership to the new inductees. A reception with snacks and punch followed the ceremony.
Inductees pictured, along with officers Scott Keon and Emily Shield and Advisor Jan Jennings, are Jason Angler of Alba; Cara Byford, Landon Criner, Hanna Morton, Mark Parnell, Nicole Petty, Lesly Valle and Eden White of Athens; Michael Heard of Canton, Miranda Allen and Caroline Finlay of Crandall; Jacob Thompson of Elkhart; Christopher Bracken and Hanna Smith of Eustace; Dudley Calhoun of Forney; Camden Hunstable and Meagan Mueller of Gun Barrel City; Iliana Hernandez of Heartland; Hollie Hutto and Natalia Mendoza-Diaz of Kaufman; Jesus Ramirez of Kemp; Cheyenne Robertson and Paton Willbanks of Malakoff; Destiny Mitchell of Montalba; Amanda Dugas, Francisco Quistian and Autumn Stevens of Palestine; Nicole Traylor of Quinlan; Amanda Barton of Rosser; Robbi Lewis, Anahi Pineda and Kiara Villa of Terrell and Brandi Cooper of Trinidad.
To be eligible to join Phi Theta Kappa a student must be currently enrolled, have completed at least 12 semester hours of college credit at TVCC, have successfully completed any required Developmental courses, and have at least a 3.50 Honors GPA on all college work attempted at TVCC.