How to: Add an Authorized User to Your Payment Portal
1

Select "Authorized Users"
From within the payment portal, accessible from within your My Cardinal Connect student portal, select "Authorized Users" from your "My Profile Setup" menu to the right of the page.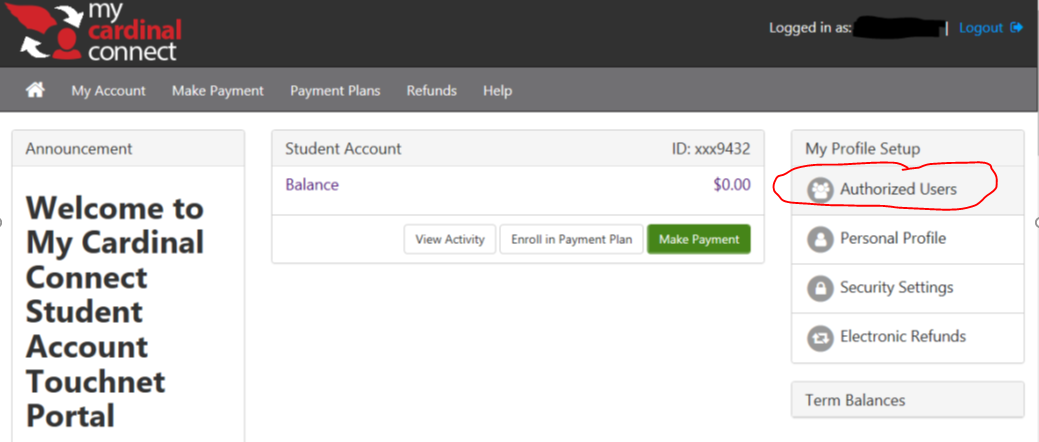 2

Enter the new user's email address
Enter an email address for the new user. This is how the portal will correspond with them about setting up their log in information to access your account, and allow them to make payments on your behalf.

3

Electronically Agree to the Authorization
You will have to agree to the authorization of your new user electronically, by checking the box to "agree" to the terms and conditions. You may print this agreement for your records, and then continue.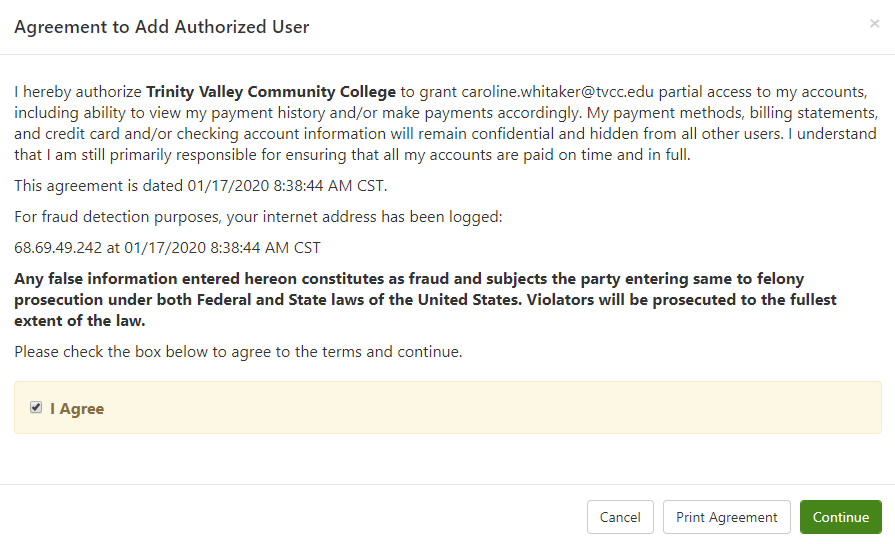 4

Have the New User check their Email
The new authorized user will then receive an email with further instructions to activate and set up their own login for your account. They will use the URL and password provided within this email for their first login, according to the instructions provided. For security reasons, usernames are sent within a separate email. Once the new user has followed the steps within this email, your new user will be able to access your account with their own login information.
If you have trouble with payment through My Cardinal Connect or have general questions regarding the payment process, please contact the business office at (903) 675-6269, or businessoffice@tvcc.edu.
For more information regarding Student Accounts, visit their page.