Akoth is excited to help others at TVCC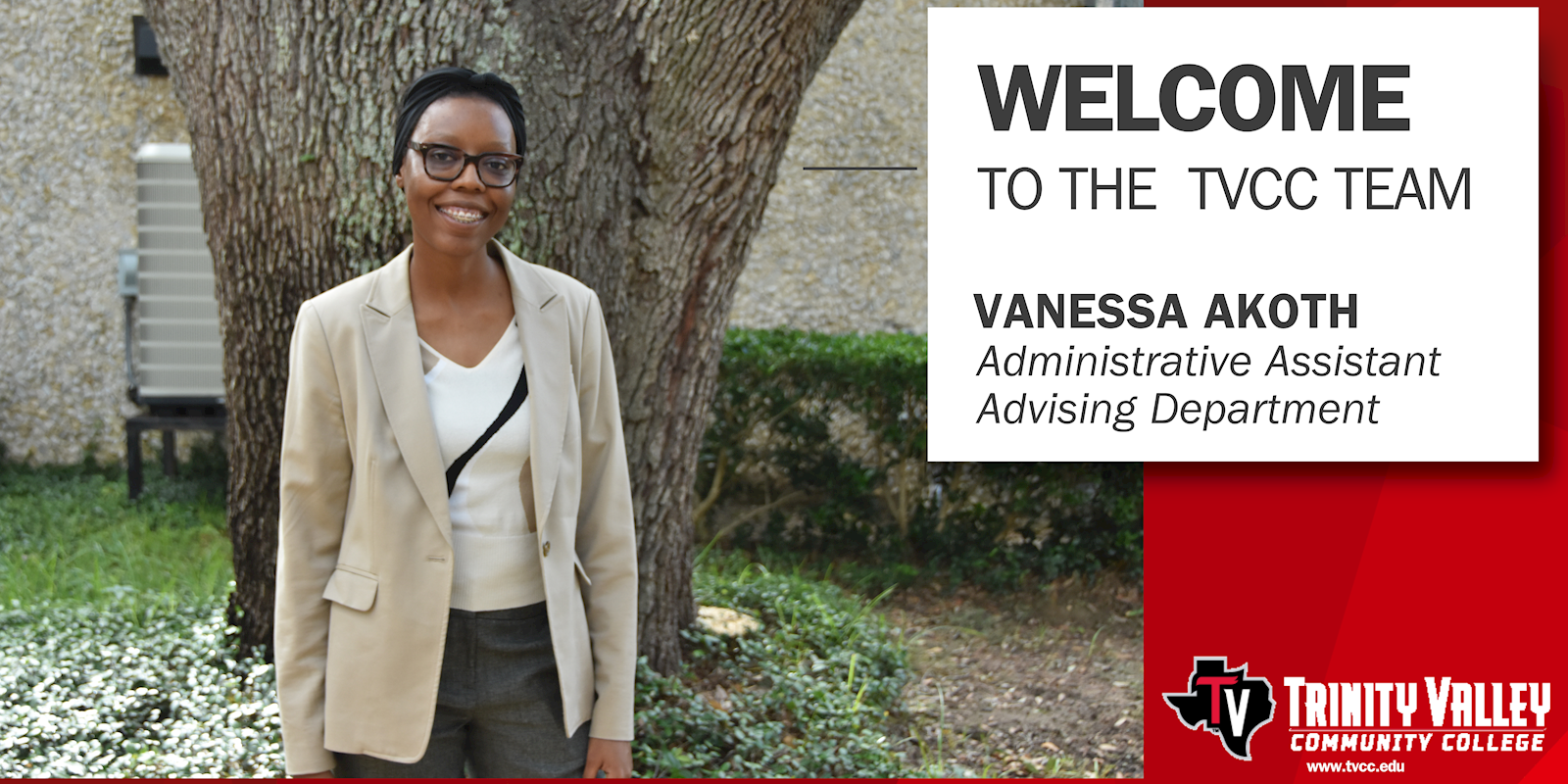 Welcome to Team TVCC!
Vanessa Akoth is joining Trinity Valley Community College as the Administrative Assistant in the Advising Department on the TVCC – Terrell Campus.
Akoth is excited to expand in her professional experience and career while at TVCC.
"I'm excited about expanding my knowledge about higher education," Akoth shared. "As a student, I never knew how colleges operated in detail. Now I can even put faces and names to the process."
She is excited to assist others in her position.
"I hope to learn more about how I can better assist students, fellow staff and faculty," Akoth shared.
Akoth holds a bachelor's degree in chemistry with an emphasis in Biochemistry and a Master of Science with a concentration in Government Law and Policy. Her hobbies include knitting, crocheting, watching her favorite team: the Golden State Warriors, video games and gardening. One of Akoth's bucket list goals is to spend time learning and living with an indigenous African village.