Kaufman EDC/Trinity Valley Community College Partner on Land Transaction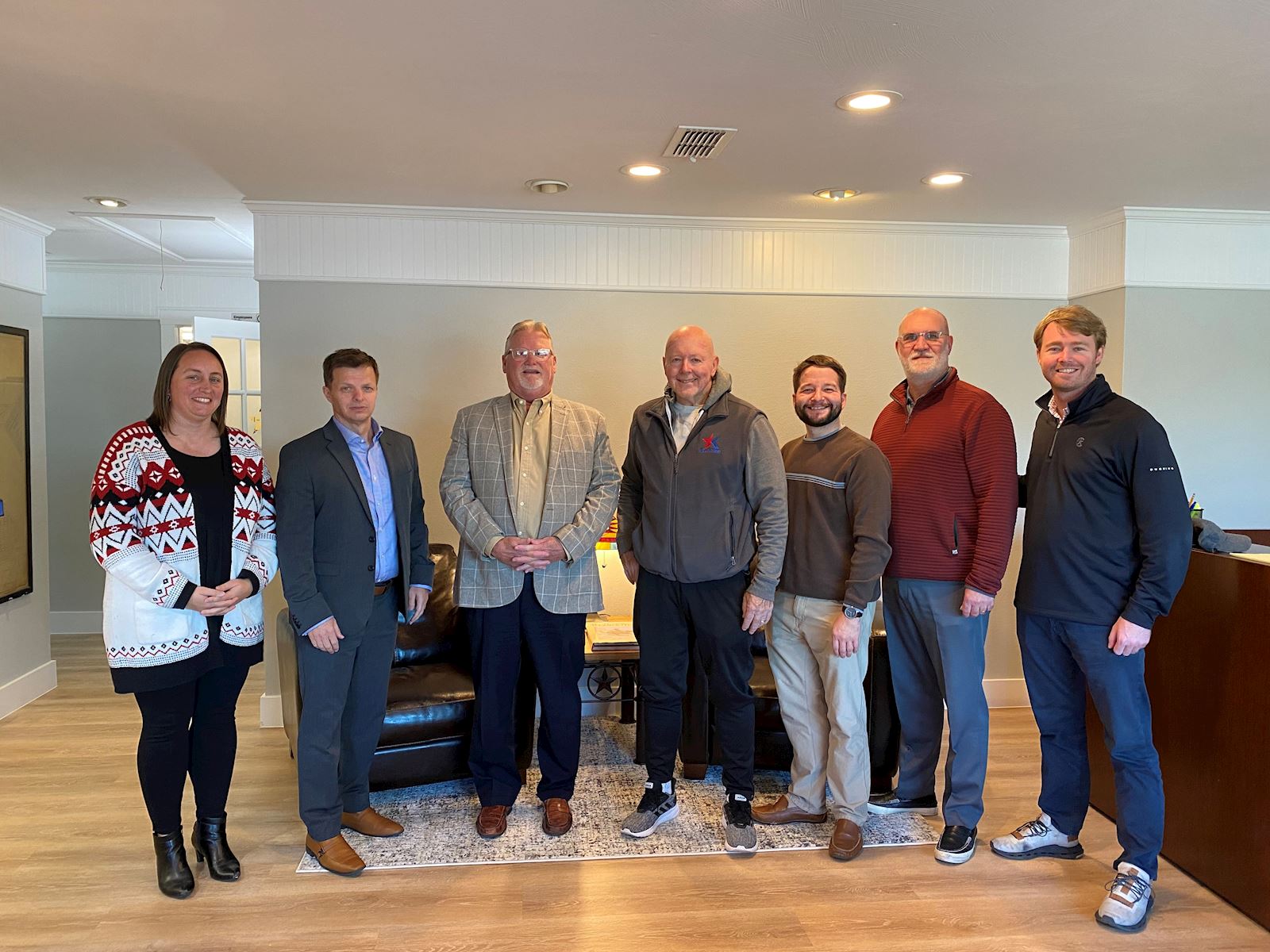 (KAUFMAN & ATHENS, TX – 11/16/23) The Kaufman Economic Development Corporation (KEDC) and Trinity Valley Community College (TVCC) Foundation announced the recent sale of approximately 105 acres of land on US Highway 175 near the Kaufman County Courthouse from the TVCC Foundation to the KEDC. The KEDC plans to add this land to an adjacent 40-acre tract for the development of new industry. The acquisition of this property follows concerted efforts to develop a strategic partnership that will support the future growth of the City of Kaufman and TVCC in one of the nation's fastest growing areas.
"As Kaufman witnesses unprecedented growth, the KEDC Board recognizes the need to accommodate new corporate citizens as people continue to move to our city. We are grateful to Trinity Valley Community College for their partnership and the tremendous impact it will have as we strive to make our community a better place to live, work and do business" said Charles Gillenwater, Kaufman EDC Board President.
"I'm proud of Kaufman's collaborative efforts to create innovative partnerships while preserving our community's core values and character," said Kaufman Mayour Jeff Jordan. "Being able to connect education with industry to benefit our area for decades to come ensures a bright future as we work to grow in a smart and responsible manner."
The KEDC will market this property to recruit high quality jobs for mid-to-large scale users in targeted industries such as advanced manufacturing, food and beverage processing, metal fabrication, data centers and cold storage. Upon buildout, the 145-acre site is estimated to support the construction of approximately 1.2 million square feet of new industrial space and generate approximately $340 million in private capital investment. The property also sits within an Opportunity Zone tract, providing potential federal tax benefits and state incentive advantages through the Texas Legislature's recently passed Jobs, Energy, Technology, and Innovation (JETI) Act.
In addition to the acquisition of the property, the Kaufman EDC has committed additional funds to assist with renovations of the existing TVCC Kaufman Campus to accommodate workforce and corporate training space that serves employers in TVCC's five county territory.
"This is about two strong partners coming together to work for the advancement of our Kaufman community economically and through education opportunities that will meet the needs of the future workforce," said TVCC President, Dr. Jason Morrison. "Kaufman and TVCC are working together, sharing ideas, and planning for the future of the City of Kaufman."
"TVCC's mission to support the training needs of local industry is key to Kaufman's partnership on this acquisition," said Stewart McGregor, Kaufman EDC Executive Director. "Workforce development is at the heart of economic development and having modern, flexible training space to meet the needs of both current and future employers is a tremendous asset for the KEDC's business recruitment strategy."
The property was originally donated to the TVCC Foundation in 2019 by Mr. Arlton White, a longtime supporter of TVCC. At the time of the donation, Mr. White also gifted the Foundation $250,000 to establish a nursing scholarship in the name of his late wife, Dr. Nancy White, who worked in Dallas as a pediatric cardiologist until she retired in 2005. Dr. White passed away in 2016.
TVCC Foundation's Executive Director, Emily Heglund commented, "I would like to emphasize Mr. White's incredible generosity in donating the property to the Foundation. Although we knew the land was a prime piece of real estate, I don't think any of us ever dreamed we would see the payoff that we have on it," she continued. "It's very exciting to think about how this donation will benefit TVCC students for generations to come."
"The future workforce opportunities that TVCC and KEDC will develop has much greater value than just the purchase of land," remarked TVCC Foundation President, Mike Hembree. "I look forward to what is to come in Kaufman."
This transaction is the most recent in TVCC's long history of partnering with the City of Kaufman and Kaufman County. Most recently, TVCC partnered with Kaufman and Kemp ISDs to compete for the Regional Texas Workforce Commission's Jobs and Education for Texans (JET) grants. The ISDs were awarded a combined total of more than $300,000 in JET Grant funding to provide workforce training to their students.