The Aspen Institute names Trinity Valley Community College one of the 150 Community Colleges Eligible for the $1 Million 2025 Aspen Prize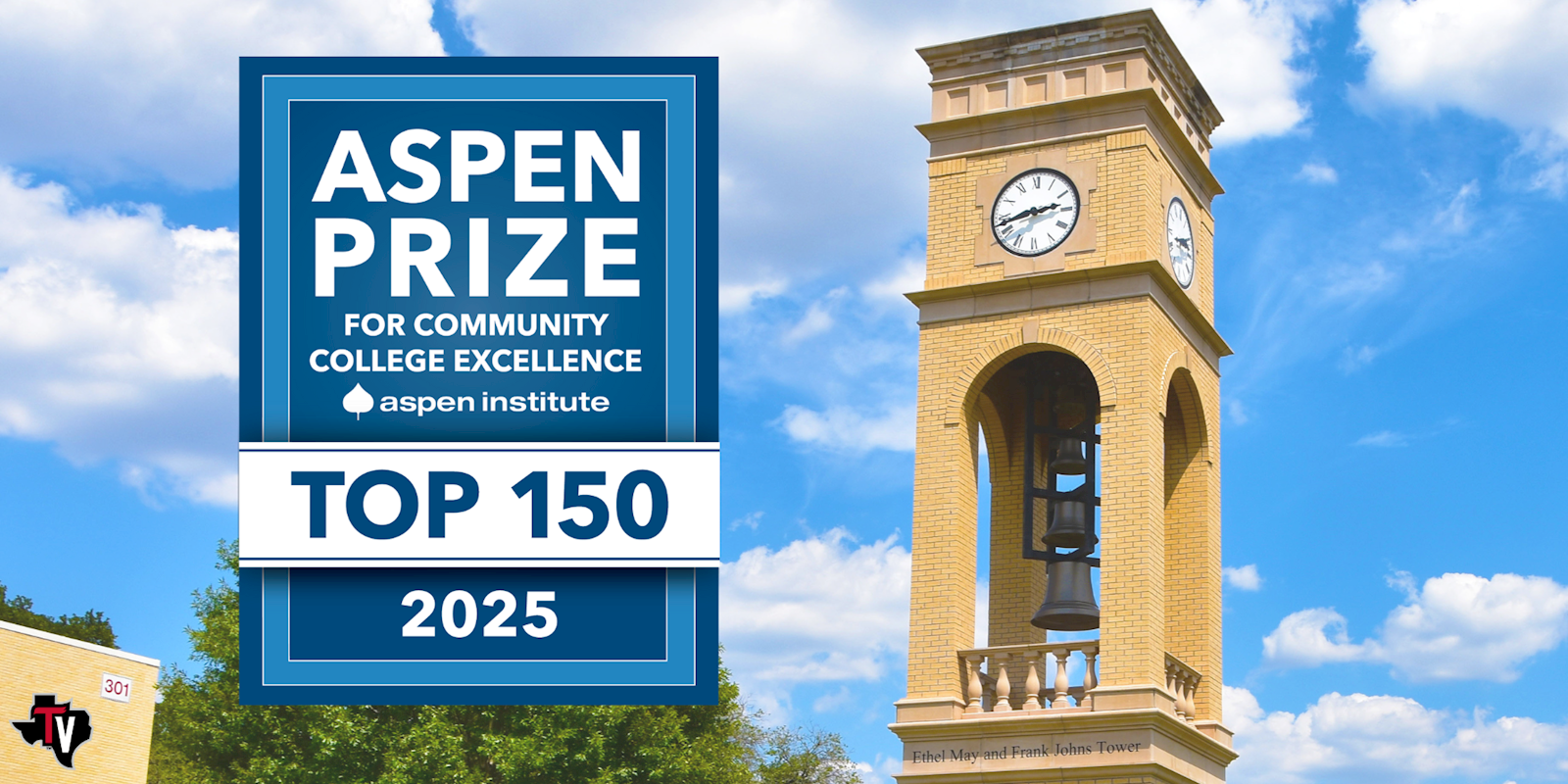 (Athens, Texas) - On Oct. 31, the Aspen Institute named Trinity Valley Community College (TVCC) one of the 150 colleges eligible to compete for the $1 million Aspen Prize for Community College Excellence. Awarded every two years to community colleges, the Aspen Prize is the nation's signature recognition of high achievement and performance among America's community colleges.
TVCC is one of the 13 schools in Texas selected for this opportunity. This is the second straight time the college has been invited to compete for the 2025 Aspen Prize, previously selected for the opportunity in 2023.
The Aspen Prize honors community colleges with outstanding achievements in six crucial areas:
Teaching and learning

Certificate and degree completion

Transfer and bachelor's attainment

Workforce success

Equitable access to the college

Equitable outcomes for students of color and students from low-income backgrounds
To decide the picks for the top 150 community colleges, Aspen Institute collaborates with Data/Metrics Advisory Panel and the National Center for High Education Management Systems to identify the top 150 community colleges by analyzing nationally available data, the Institute identifies the colleges that have an outstanding performance in key areas such as retention, completion, transfer, and equity. Nationwide, only 15 percent of community colleges (150 of the approximately 1,000 public two-year colleges assessed for the prize) have been invited to apply for the $1 million Aspen Prize, the full list can be accessed on the Prize homepage, https://highered.aspeninstitute.org/aspen-prize/.
The next steps in the process include:
Selection of the 25 semifinalists by a panel of 16 experts in community colleges, higher education, and workforce training to be announced in the spring/summer 2024.
From the 25 semifinalists, 10 finalists will be announced. The 10 finalists will be determined by additional close reviews of the information from Round 2 and reflections shared from interviews with college's senior teams.
In the fall of 2024, the 10 finalists will receive site visits from members of the Aspen Institute and partners who collect additional information, including employment and earnings data and insights about promising practices.
A distinguished jury will meet and make an award decision in the first quarter of early 2025.
The winner of the $1 million Aspen Prize will be announced in late spring 2025.
The previous winners include Amarillo College (TX, 2023) and Imperial Vally College (CA, 2023); Indian River State College (FL, 2019); Santa Fe College (FL, 2015); Santa Barbara City College (CA, 2013); and Valencia College (FL. 2011).