TVCC Ag Club wins nine awards at convention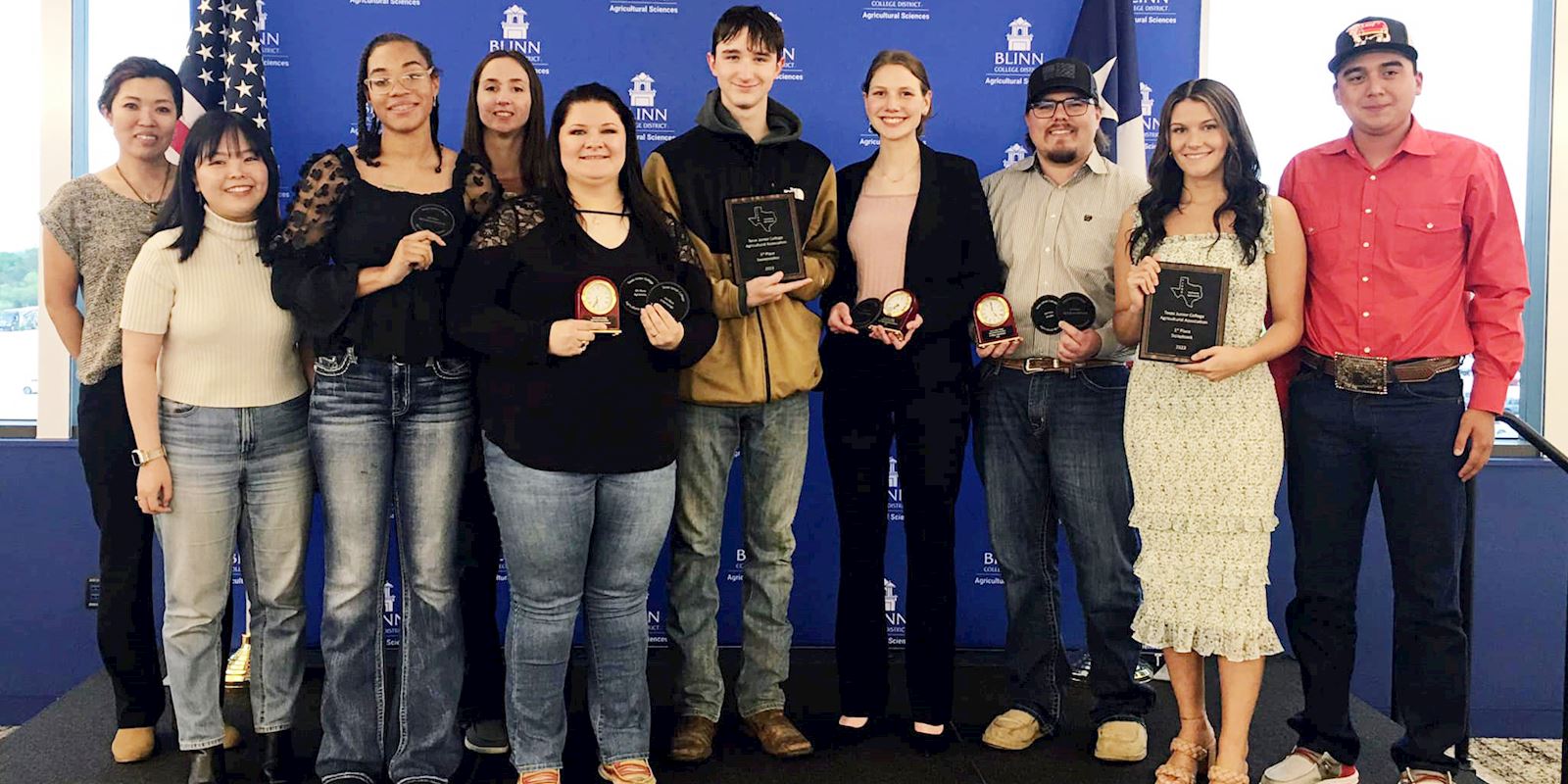 The Trinity Valley Community College Ag Club finished strong at the 2023 Texas Junior College Agriculture Association Convention.
Ten members competed in public speaking, agricultural quizzes and the scrap book contest.
The team had award winners in nine events, while Alexa Wilcoxson is serving as the state secretary for the organization.
Here are the winners:
Public Speaking – Third place Carolyne Savage.
Ag Mechanics - Third Place Dalton Beasley.
Ag Economics - First place Carolyne Savage and third place Azja Harmon.
Scrap Book Contest - First place Alexa Wilcoxson & Deana Evans.
Agronomy - First place Dalton Beasley and fourth place Deana Evans.
Wildlife - Fourth Place Dalton Beasley.
Equine Science – First place Deana Evans.
Entomology - Third place Deana Evans.
Chapter Sweepstakes Award- Third place TVCC.
"I am grateful to have had the opportunity to compete in this year's TJCAA Convention," Ag Club President and sophomore Alexa Wilcoxson said. "Thank you Blinn College for stepping in and hosting this event! Without their help this event wouldn't have been possible. As Ag Club President I am so proud of my teammate's achievements! We showed great leadership, knowledge, and dedication! I am happy to end this semester with such great people that share the same passion for agriculture."