Lady Cardinals finish as national runner-up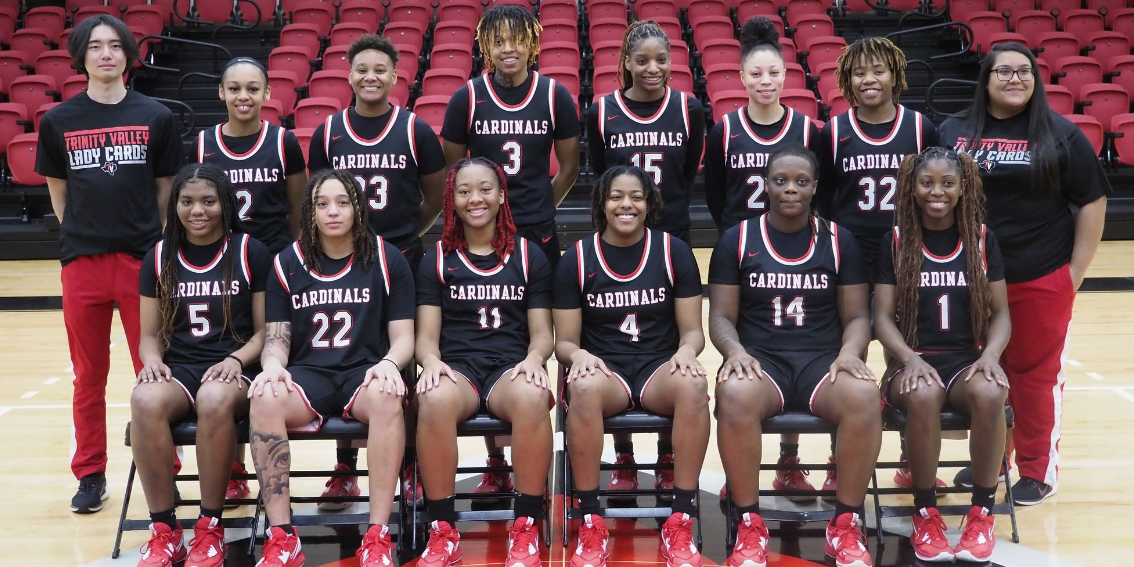 The Lady Cardinals fell just short of a ninth national basketball title Monday night at the NJCAA Women's Basketball D1 Championship Tournament in Lubbock.
With both teams tied at 54 heading into the overtime frame, the eighth-seeded Northwest Florida State Raiders defeated No. 3-seed Trinity Valley, 66-63, at the RIP Griffin Center.
NW Florida State held a 28-25 lead at the half, and out-rebounded the Lady Cardinals 23-13 in the first half. TVCC held a 9-0 lead early in the first quarter and went into the second quarter up, 16-8.
Briana Peguero was the leading scorer for the Lady Cardinals with 14 points. Ashanti Barnes had a double-double with 13 points and 15 rebounds, Abby Cater finished with 12 while Makiyah McCollister and Kaila Kelley had 11 each.
Barnes, Cater and Peguero were named to the All-Tournament team.
Trinity Valley finished the year at 34-3 overall with all three losses coming in overtime. This was their eighth NJCAA runner-up finish in program history.
Northwest Florida State was led by sophomore center Sakima Walker with 23 points and 12 rebounds. She was named the tournament's Most Valuable Player.