TVCC Receives High Marks from Accrediting Committee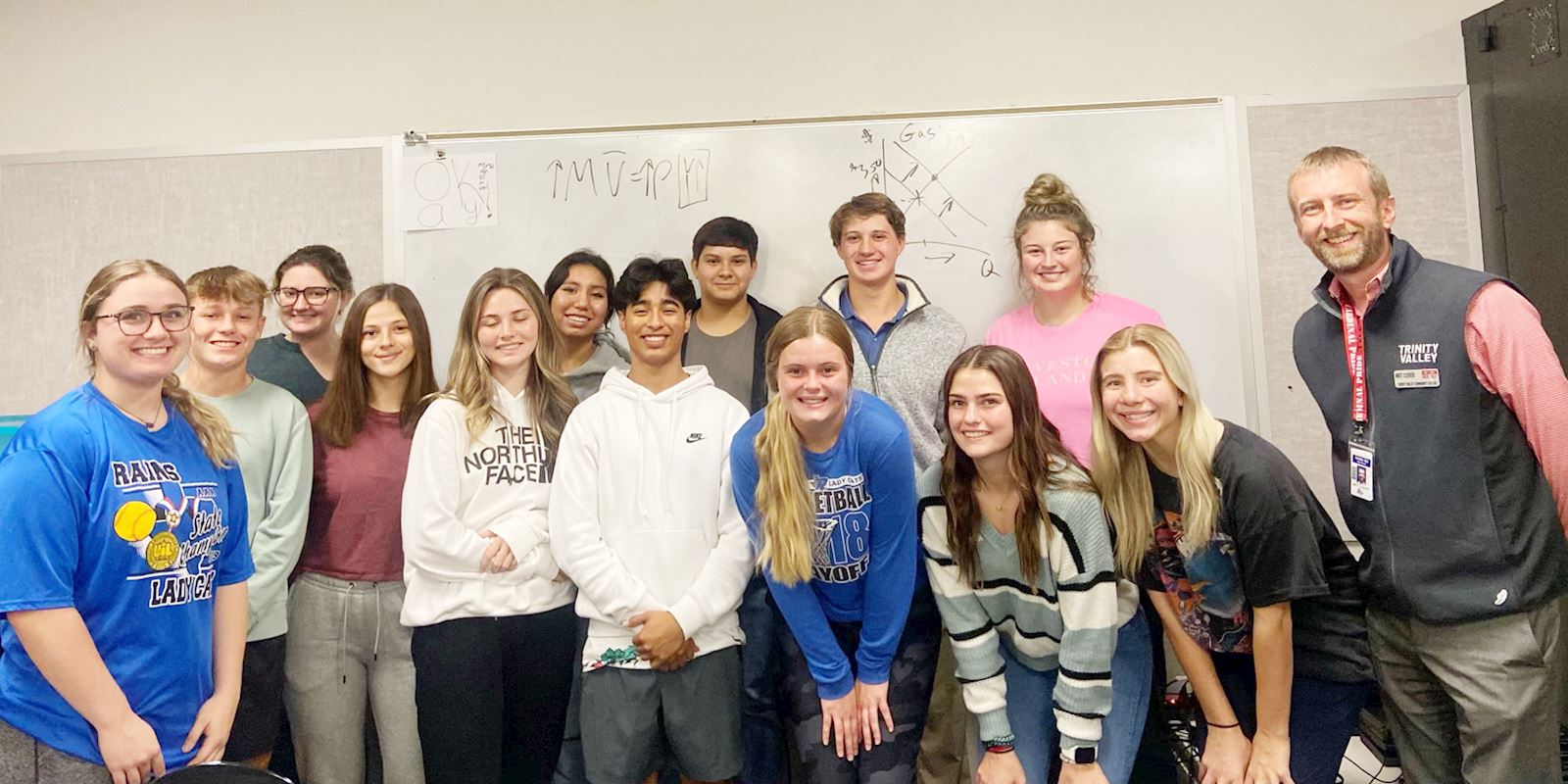 Trinity Valley Community College (TVCC) recently passed a preliminary assessment of seven dual-credit sites by a visiting committee of the Southern Association of Colleges and Schools Commission on College (SACSCOC) Board of Trustees. This assessment affirms the high quality of the dual-credit programs offered by TVCC.
SACSCOC is the body for the accreditation of degree-granting higher education institutions in the Southern states. Its mission is to assure educational quality and improve the effectiveness of its member institutions.
Department of Education policy states that SACSCOC must visit half of the sites added since the last reaffirmation, which took place in 2017. They visited Cayuga, Community, Edgewood, Frankston, LaPoynor, Rains and Westwood High Schools.
"Since 2017 TVCC has added 14 off campus instructional sites," Dr. Spencer Wagley, Director of Institutional Effectiveness said. "According to Department of Education policy, SACSCOC must visit half of the sites added since the last reaffirmation."
The committee commended TVCC for advancing its mission of making college education affordable and accessible for young people in the communities served by these Independent School Districts (ISDs) through expansion of the dual credit programs under the leadership of Mary Helen Kelm.
Dual credit programs allow students to take and receive high school and college credit for college level courses while they are still in high school.
The committee based their results on eight areas of focus: integrity; administration and organization; faculty; student achievement; library and learning/information resources; academic and student support services; and financial and physical resources.
"The SACSCOC report is another verification and validation of the excellent instructional programs provided to TVCC students and communities," TVCC President Dr. Jerry King said. "Thank you to Dr. Spencer Wagley; Dr. Kristin Spizzirri, Vice President of Instruction; Director of Dual Credit Mary Helen Kelm; and all those involved in this report."
The findings of this visiting committee represent a preliminary assessment of the institution at this time. Final action of the report rests with the SACSCOC Board of Trustees.
Trinity Valley currently serves 31 ISDs, one charter school, three private schools, one early college high school and 43 homeschool students for a total enrollment of 2,463 high school students in dual credit programs. They have 58 embedded instructors who are employed by the high schools but meet the credentialling requirements to teach TVCC classes working with these students. These instructors teach the students on their home (ISD) campuses.