New TVCC Alumni Coordinator Brings Experience to Role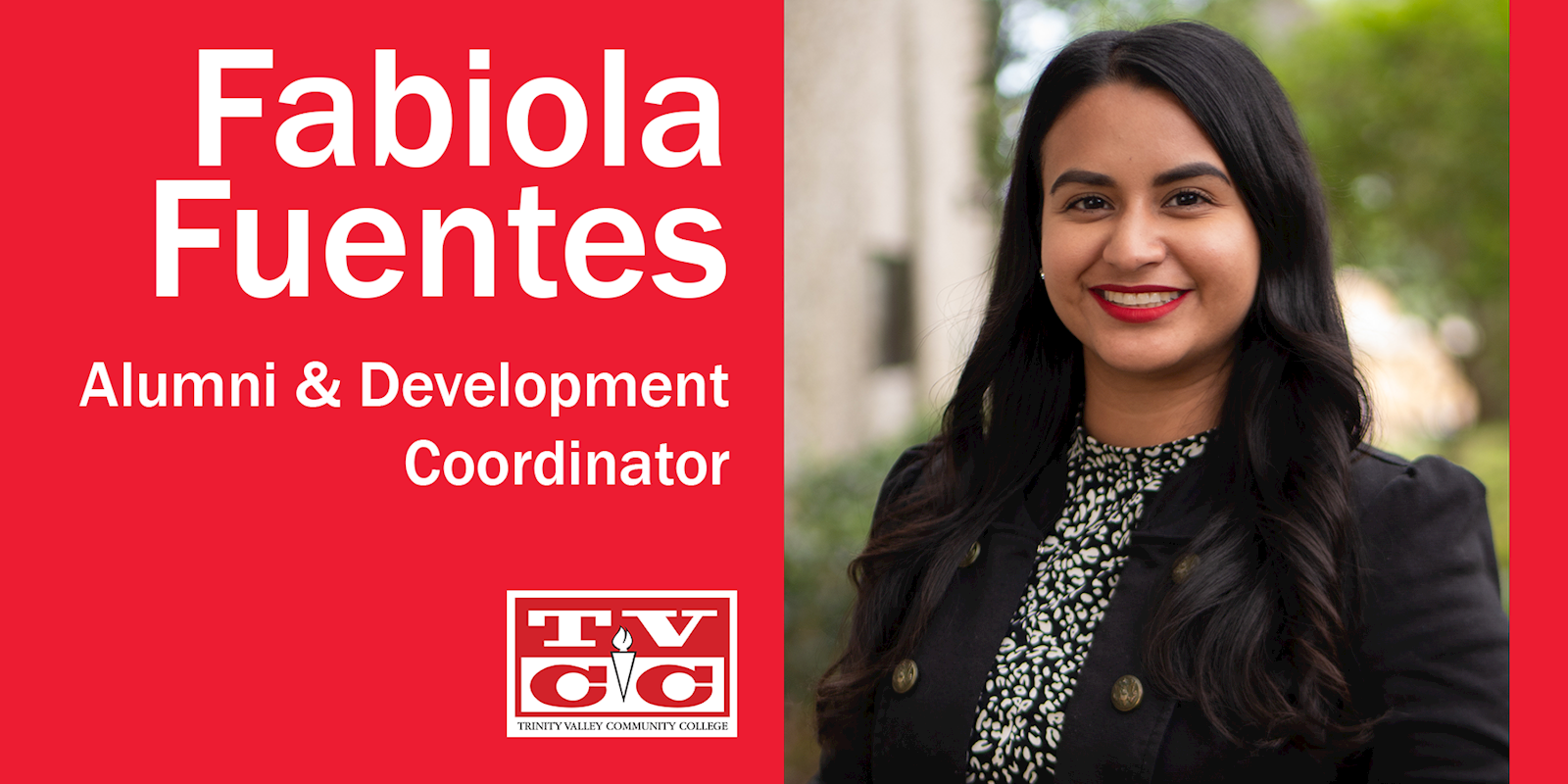 Fabiola Fuentes is well versed when it comes to knowing the college experience.
Fuentes recently shifted her focus from working with potential students as a recruiter for Trinity Valley Community College to filling the role of alumni and development coordinator. In her new position, Fuentes will be connecting with current and former students and coordinating the college's alumni relations program.
A first-generation college student herself, Fuentes said she knows how meaningful the college experience can be for students.
"Working at TVCC, I have already met many people who truly care about the future of our students here, and I am astounded to see the number of TVCC employees who are also alumni," Fuentes said. "It is the community and family environment feel that HCJC/TVCC has created that makes our students want to come back and stay involved as alumni to give back to the future generations what this college once gave to them."
Fuentes brings her alumni relations experience to the position. She graduated from Dallas College-Eastfield Campus in 2015 with her associate degree in science with honors and then returned to her alma mater to serve on the alumni steering committee from 2018-2019.
That experience stood out on her resume, said TVCC Foundation Executive Director Emily Heglund.
"I was impressed that Fabiola took the initiative to come back and serve on Dallas College's alumni committee," Heglund said. "I believe she will bring a new perspective as we work to grow our alumni program at TVCC."
While still a college student, Fuentes was the vice president of service and then elected as president of the Phi Theta Kappa Honor Society-Psi Eta chapter. During her presidency, she led a team of honor students to win the first Organization of the Year Award in 2016 from Eastfield OSER. She was on the 2016 All Texas Academic Team for Texas Community and Technical Colleges and received the President's Volunteer Service Award in 2016 from President Barack Obama.
She went on to complete her bachelor's degree in healthcare from the University of Texas at Dallas in 2020 and is currently enrolled in Maryville University's MBA online program in St. Louis.
TVCC recently launched a new online platform that allows alumni to search for and connect with former classmates, update their own information with the college, register for events, give back to the TVCC Foundation, post job opportunities, and more. The new site can be found at alumni.tvcc.edu.
For more information, email fabiola.fuentes@tvcc.edu or call (903) 675-6317.