TVCC offering Conversational Business Spanish class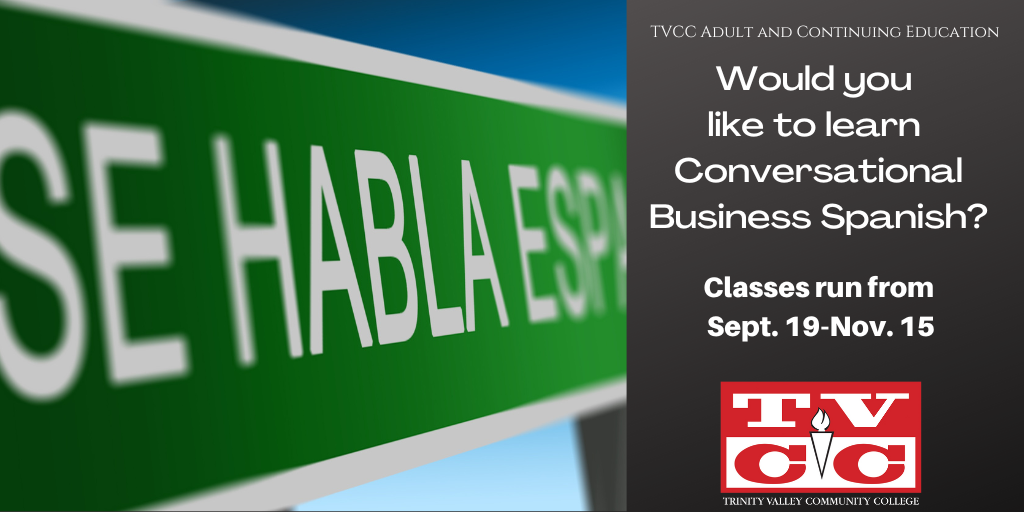 Would you like to learn how to speak Conversational Business Spanish?
The TVCC Adult and Continuing Education department is once again working with Adjunct Professor Austin Irigo to offer Introductory Conversational Business Spanish.
This is a course for those who want to speak Spanish such as business owners, workforce employees, educators, tourists, etc. The course is intended for those who are seeking an introductory and basic level Spanish class.
The class covers elements of the language including conversation and pronunciation. Students will be introduced to common vocabulary, phrases and concepts necessary for daily interpersonal interaction.
The cost of the class is $125 and runs from Sept. 19-Nov. 15 on Mondays and Tuesdays from 9 a.m. until noon. They will not have classes on Oct. 17-18.
Enrollment and tuition is due by Sept. 13 at 4 p.m.
They will be held in the Baugh Technology Building on the Athens campus in room TC-319.
Irigo has been teaching for almost 30 years and have been teaching Spanish for over 25 years. He has taught in correctional prisons, public schools, community colleges and at his local church.
For online registration, head to the Adult and Continuing Education site.
For more information, contact the TVCC Adult and Continuing Education department by email at conted@tvcc.edu or by phone at 903-675-6212 during business hours.