TVCC and Humana hosting Medicare 101 event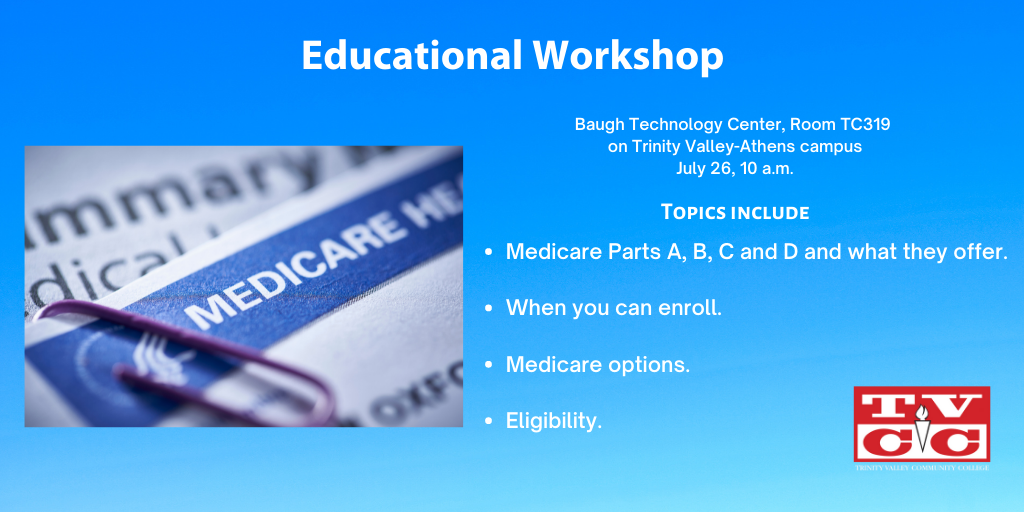 The Office of Continuing Education is hosting a Medicare Educational Workshop July 26 at 10 a.m.
The workshop will be held in the Baugh Technology Center Room TC319 on the Athens campus at Trinity Valley Community College.
The event is being led by Miranda Perry, who is a Humana sales agent. She will discuss topics such as Medicare Parts A, B, C and D and what they cover, when you can enroll, Medicare options and eligibility.
Seating is limited for the free event but you can register at https://www.tvcc.edu/Continuing-Education/category.aspx?z=256.
If you have questions, contact the TVCC Adult and Continuing Education by email at conted@tvcc.edu or phone at 903-675-6212 during business hours.