Saturday classes returning to Athens campus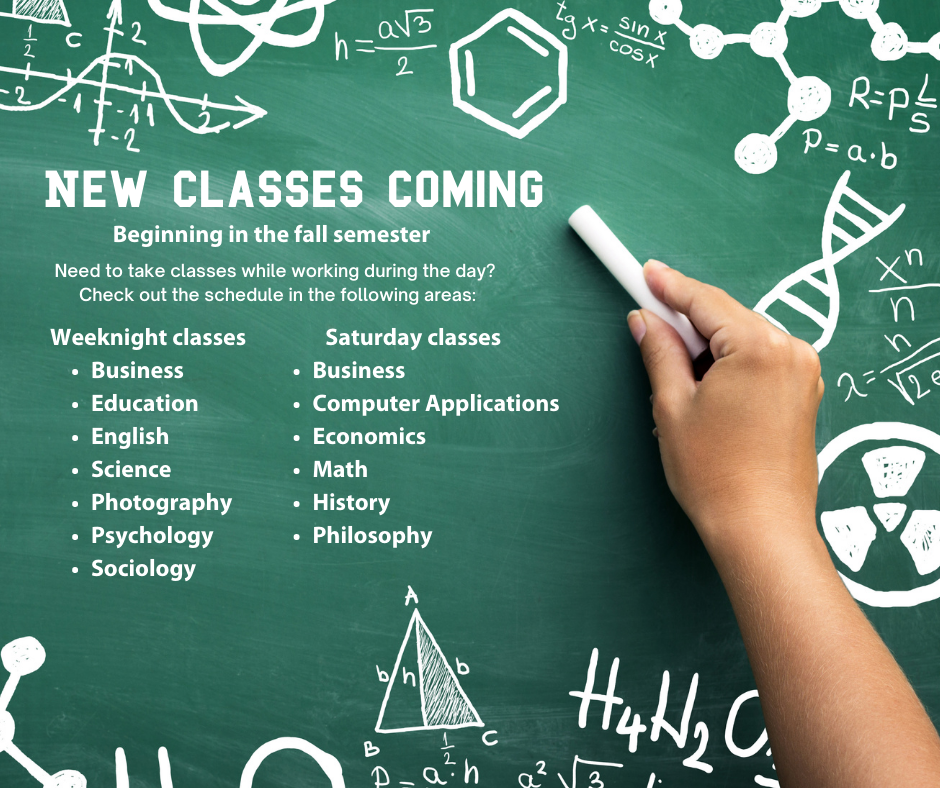 Are you needing to take classes while working during the day?
TVCC is offering additional weeknight and Saturday classes for students looking for some extra credits.
The last time Saturday classes were offered was at least 20 years ago.
"We have always offered weeknight classes," TVCC President Jerry King, Ed.D. said. "The number of classes and enrollment have dropped significantly over the last few years. We are providing additional weeknight and Saturday classes in the fall semester to provide greater opportunities for our students to attend college."
The weeknight classes include Business, Education, English, Science, Photography, Psychology and Sociology.
The Saturday classes are Business, Computer Applications, Economics, Math, History and Philosophy.
These classes are being offered in the fall and you can register for these new sections at MyCardinalConnect or at the advising office.
"During COVID, many students realized that while they enjoyed the convenience of online education, but it did not meet their specific learning needs," Vice President of Instruction Kristin Spizzirri, Ed.D. said. "In listening and talking with students, we have learned that students want to come back to face-to-face classes, but the traditional day classes do not work for every student.
"Based on this information, TVCC is expanding our course offerings to bring back more evening classes and adding Saturday classes. Evening classes are offered Monday–Thursday on campus with the Saturday classes being offered on the Athens campus. The classes that were selected for the Saturday classes were the classes that students struggle to complete online and would benefit from having face-to-face interaction with the instructor."