TVCC Advising Office giving away goody bags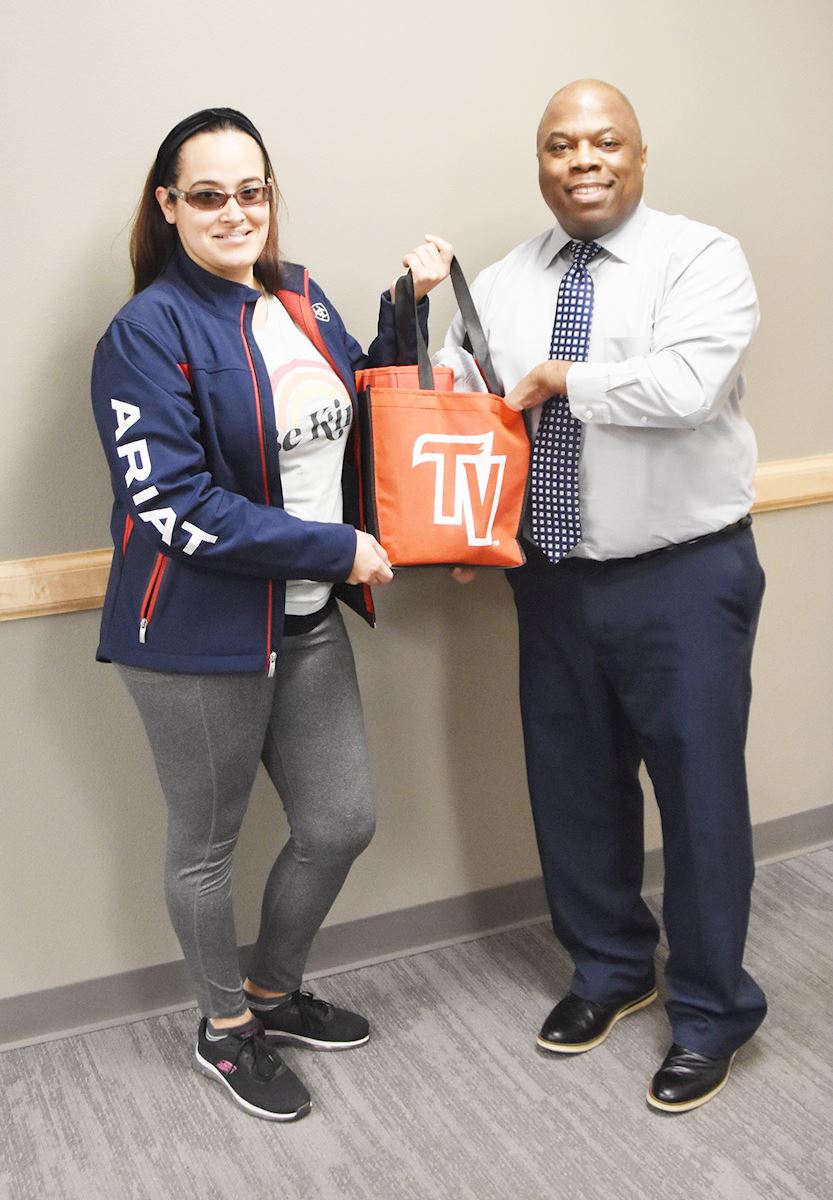 The TVCC Advising Office has awarded goody bags to two students following a contest involving early registration.
Elika Salazar from the Terrell Health Science Center, who is currently taking online classes and Colton Huddleston from the Palestine campus were the prize winners.
Salazar and Huddleston took part in the early registration and were placed in a drawing for the TVCC goody bags.
The contest is awarded to students who are not dual credit or are in the Texas Department of Criminal Justice program. They can self-register, take part in online or in person registration to qualify for the contest.
"This is the first time that the Advising Office has done a contest for students who registered early," Director of Student Pathways Janet Green said. "We opened registration a week early for currently registered students that no one else could register. The week after, we opened it for all students. We ran a contest for both of those time periods if they registered before Thanksgiving and then again if they registered before Christmas their names were put into a drawing."
Green said they wait until after the census date to make sure they continue to stay registered and haven't dropped prior to the census date.
The Advising Office is hoping more students come and take part in the next registration process to see what types of prizes the students would like to see in future contest.
"The next early registration begins April 11 for current students and April 18 for new students," Green said. "We plan to have bigger prizes for the fall semester, but those details are not set at this time."