Mary Waddell Scholarship applications underway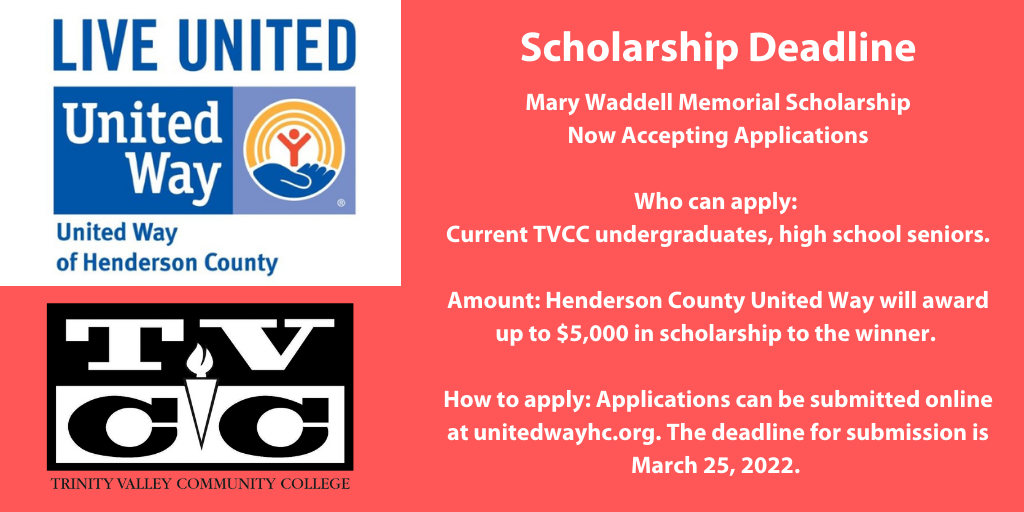 The United Way of Henderson County announces that it is now accepting applications for the Mary Waddell Memorial Scholarship.
In honor of Mary Waddell, a local community builder and former Executive Secretary of the United Way of Henderson County, the scholarship recognizes students passionate about volunteering and community service.
United Way of Henderson County believes that students and all young people will play an essential role in shaping the world's future.
By engaging with their community through volunteering, students can help build a more generous and caring society.
The scholarship is open to current TVCC undergraduates and high school seniors. Henderson County United Way will award up to $5,000 in scholarship to the winner.
Applications can be submitted online at unitedwayhc.org. The deadline for submission is March 25.
Zoom interviews will be conducted with all finalists. The winner will be announced on April 29.