TVCC hosts Region 3 Student Government conference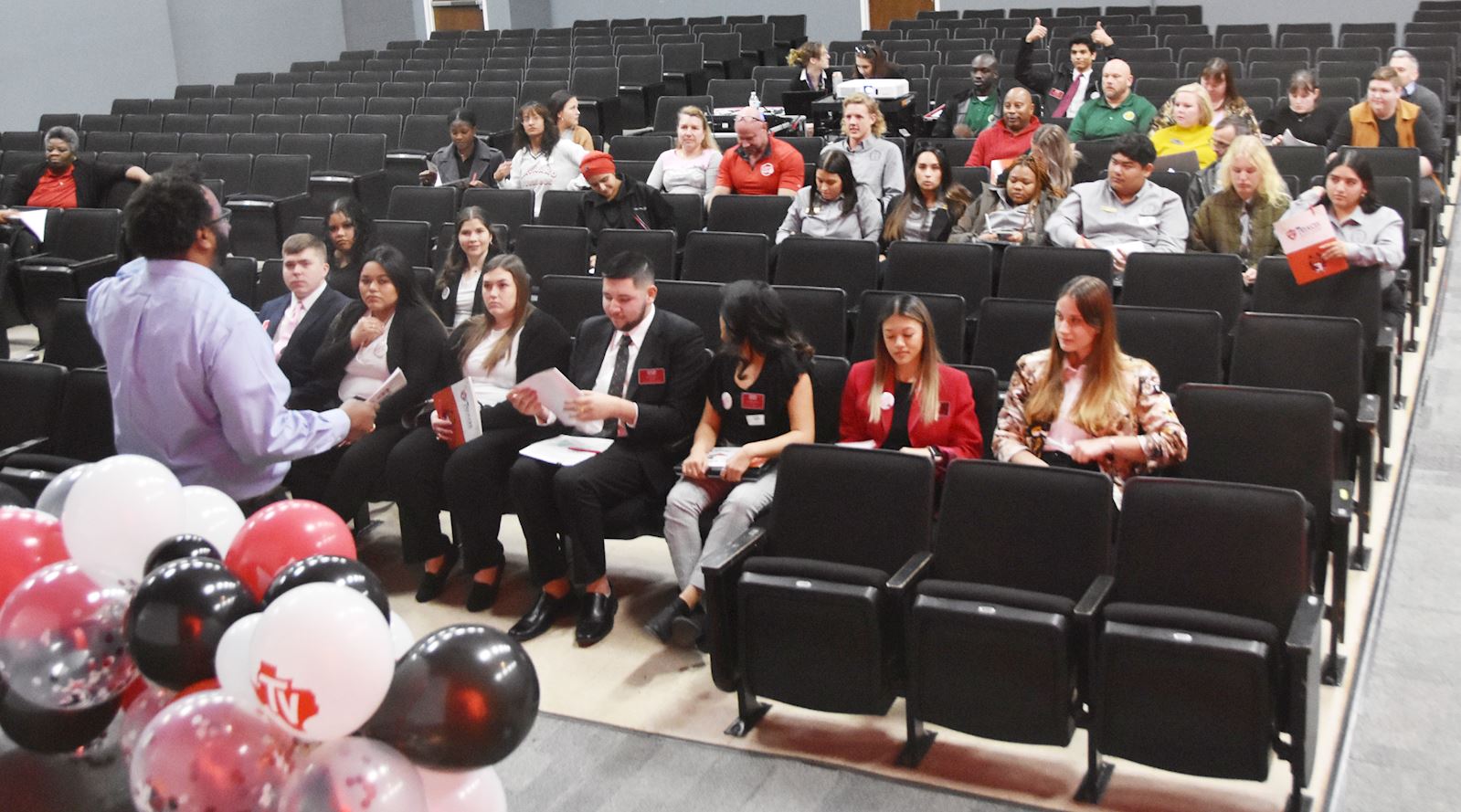 The TVCC Student Government Association hosted the Region 3 Student Government Association Fall Conference Friday at the Athens campus.
Student government chapters from Texarkana College, Paris Junior College, Tyler Junior College, Navarro College campuses in Corsicana, Midlothian and Waxahachie, Northeast Texas Community College and Trinity Valley Community College attended the conference.
The theme for the conference was "Leaders with a Cause" and focused specifically on SGA's ability to meet the specific needs of our peers, communities and the state of Texas.
Those in attendances heard from TVCC President Jerry King, Vice President of Student Services Phillip Parnell and Southeastern Oklahoma State University Dean of Students O.L. Kelly at the start of the event.