TVCC set to host redistricting meetings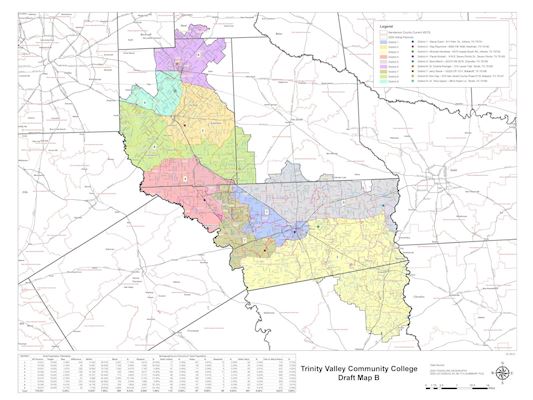 Trinity Valley Community College is preparing to hold public meetings to take comments on a change in redistricting Jan. 5-6.
The meetings are set for 6pm, January 5 at the TVCC Board Room in Athens on 100 Cardinal Drive and 6pm, January 6 at the TVCC Health Science Center at 1551 SH 34 South in Terrell.
TVCC is needing to rebalance its nine-member trustee districts in order to meet the "one person-one vote" standard.
At the Board of Trustees meeting held on Dec. 14, the Board of Trustees adopted criteria for redistricting and requested counsel to prepare a draft balanced plan. These documents can be accessed on the District's website.