TVCC Board of Trustees Appoint Terry Eason, Ed.D. to fill District 9 Vacancy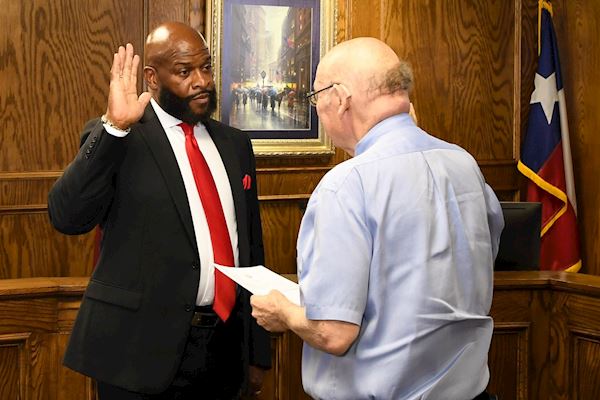 During last night's TVCC board meeting, trustees appointed Terry Eason, Ed.D. to fill the District 9 seat, vacated by the death of Homer Norville in December 2020. Eason was administered the oath of office by Henderson County Precinct 1 Justice of the Peace Judge Randy Daniel.
"I am excited to serve as a member of the board of trustees of Trinity Valley Community College to help the College continue executing its strategic plan, accelerate growth and deliver value to the students we serve," said Terry Eason, Ed.D. "I look forward to working with the entire board of trustees to build on the TVCC momentum and strong business fundamentals."
A career educator, Eason has more than 30 years of teaching, coaching and administrative experience and also brings higher education faculty experience to the board.
"We are looking forward to working with Dr. Eason to enhance our mission of transforming lives through affordable and accessible education," said Jerry King, Ed.D. "Dr. Eason has dedicated his career to helping students succeed, so we are thrilled to have him join the other eight board members with our students' success in mind."
Eason fills the District 9 vacancy for the remainder of the term that ends May 2022. At that time, voters will elect a candidate to serve the next six-year term.