Cardettes Showgirls Bring Home Two National Championships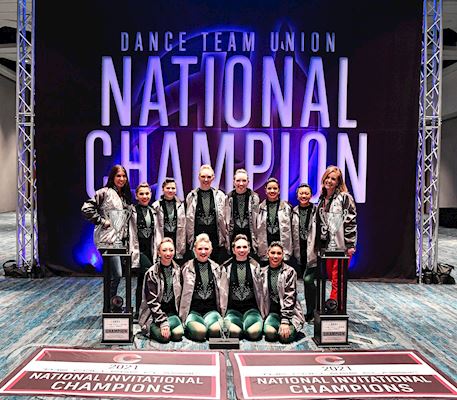 Trinity Valley Community College added two more national championship trophies to their collection of hardware Sunday. The Cardettes Showgirls earned championships in the Open Pom and Open Team divisions at the DTU & College Classic Nationals competition in Orlando, Florida.

The Cardette Showgirls also performed in the Open Battle Round of the competition, and earned a Legacy Recognition award.

"To say I'm proud of these ladies is an understatement. These girls have worked their muscles to get here, and worked incredibly hard last night to raise their scores after yesterday's preliminary round," said Cardettes Director Darla Mansfield. "I am in awe of their grit, determination and class."

Cardettes director Darla Mansfield's team beat out several four-year college teams to win their third and fourth DTU National Championship in five years. The competition was canceled in 2020, due to the COVID-19 pandemic.