Google Seminar Coming to Kaufman County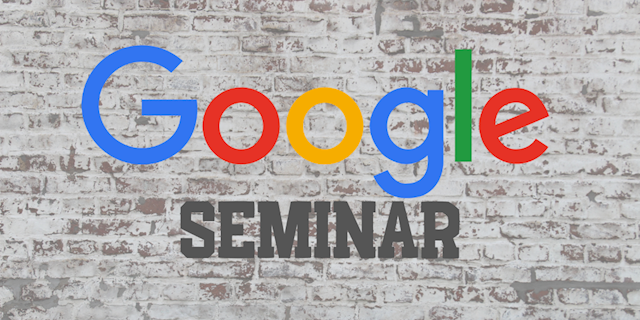 The Kaufman Chamber of Commerce, Forney Economic Development Center and Terrell Chamber of Commerce, along with the TVCC Small Business Development Center, have partnered to create a county-wide Google Seminar. This informative lunch & learn session will explore Google My Business, a free tool for local businesses who want to connect with customers on Google eearch and maps. Get hands-on help creating or updating your listing, and take advantage of a free website.
Maria Elena Duron, Grow with Google Specialist, will show you how to:
- Create or claim your Google My Business listing
- Manage your business info across Google Search and Maps
- Use Google My Business to connect with potential customers
- Create a free website using the info from your business listing
The seminar will be held at Trinity Valley Electric Coop in Kaufman on Thursday May 30 from 11:30 a.m. – 1 p.m. where lunch will be provided. Tickets are available for $15 and the event is open to anyone looking to increase their online business presence. To register, please call the Kaufman Chamber of Commerce at (972) 932-3118 or visit the Kaufman Chamber of Commerce website. Registration is currently open.?