Phi Theta Kappa Inducts 45 New Members at TDCJ Units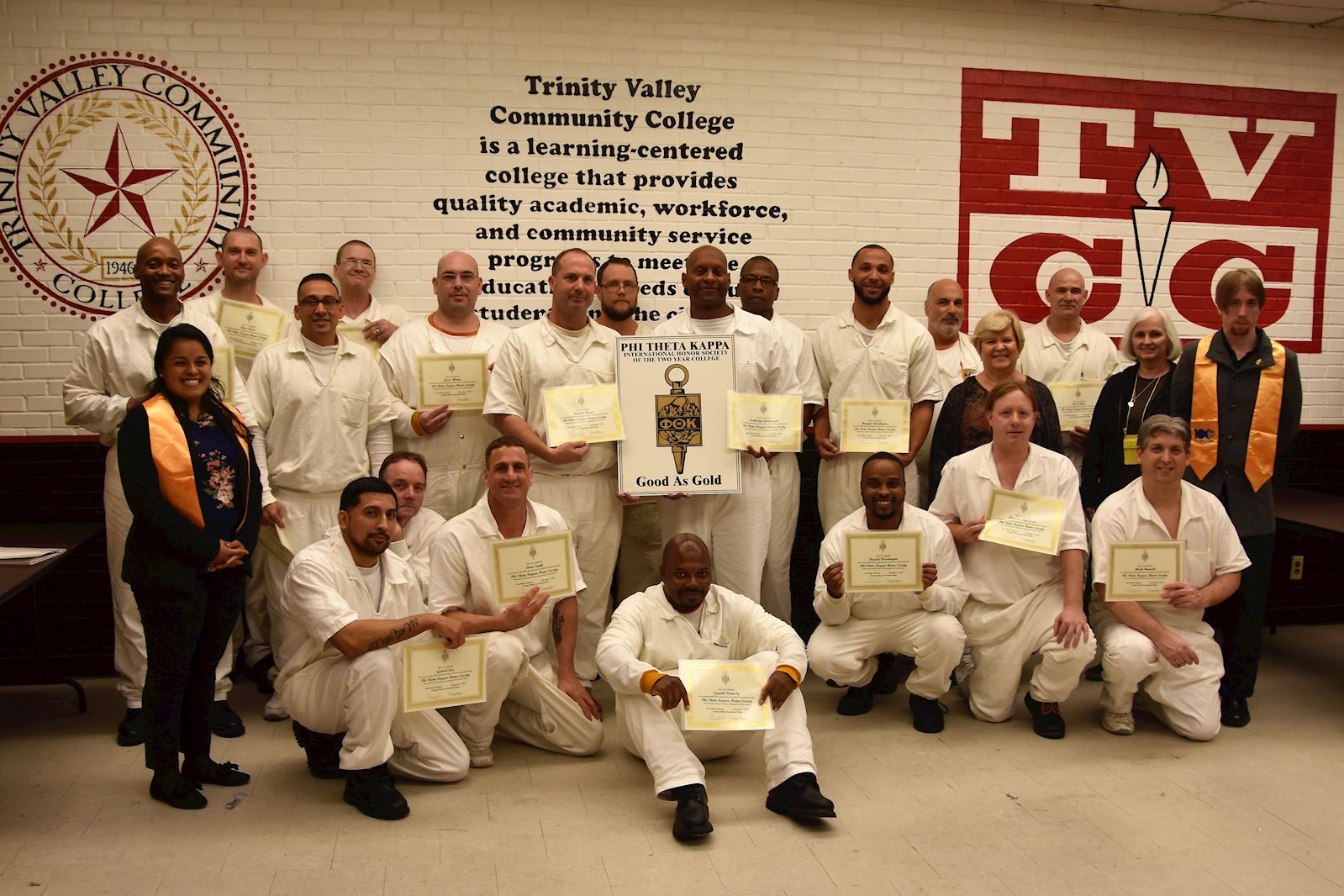 Trinity Valley Community College's Iota Alpha chapter of Phi Theta Kappa, the international honor society for two-year colleges, recently inducted 45 new members in a ceremony held at the TDCJ Beto, Coffield and Michael Units in Tennessee Colony on Dec. 6-7, 2018.
New members include Justin Agee, Adam Arteaga, Vincent Bates, Ralph Bianchi, Michael Boling, Paul Brooks, George Brown, Michael Bryan, Joshua Canales, Gabriel Cox, Alan Davis, David Ferguson, Daniel Gutierrez, Vincente Hernandez, Raven Johnson, Jamall Kennedy, Cavin Ludwig, Scotty Lytle, Randall MacIssac, Mario Martinez, James Mays, Michael Miears, Emmanuel Montanez, Jesse Munoz, Wesley Murray, Christopher Norried, Antonio Palm, Gatlin Rash, Jacob Reyna, Obiedo Reyna, Juan Samarripas, Rex Schulz, Mark Shumski, Dane Smith, Daniel Torres Jr., Edwin Washington, Donald Washington, Marquis Washington, Clayton Webb, Elliot Williams, Harold Wilson, James Vallejo, Jason Vallery, John Vodicka and Keithalyn Yarbrough.
To be eligible to join Phi Theta Kappa, a student must be currently enrolled, have completed at least 12 semester hours of college credit at TVCC, have successfully completed any required developmental courses, and have at least a 3.50 GPA on all college work attempted at TVCC.