Leaders of Tomorrow Honored at TVCC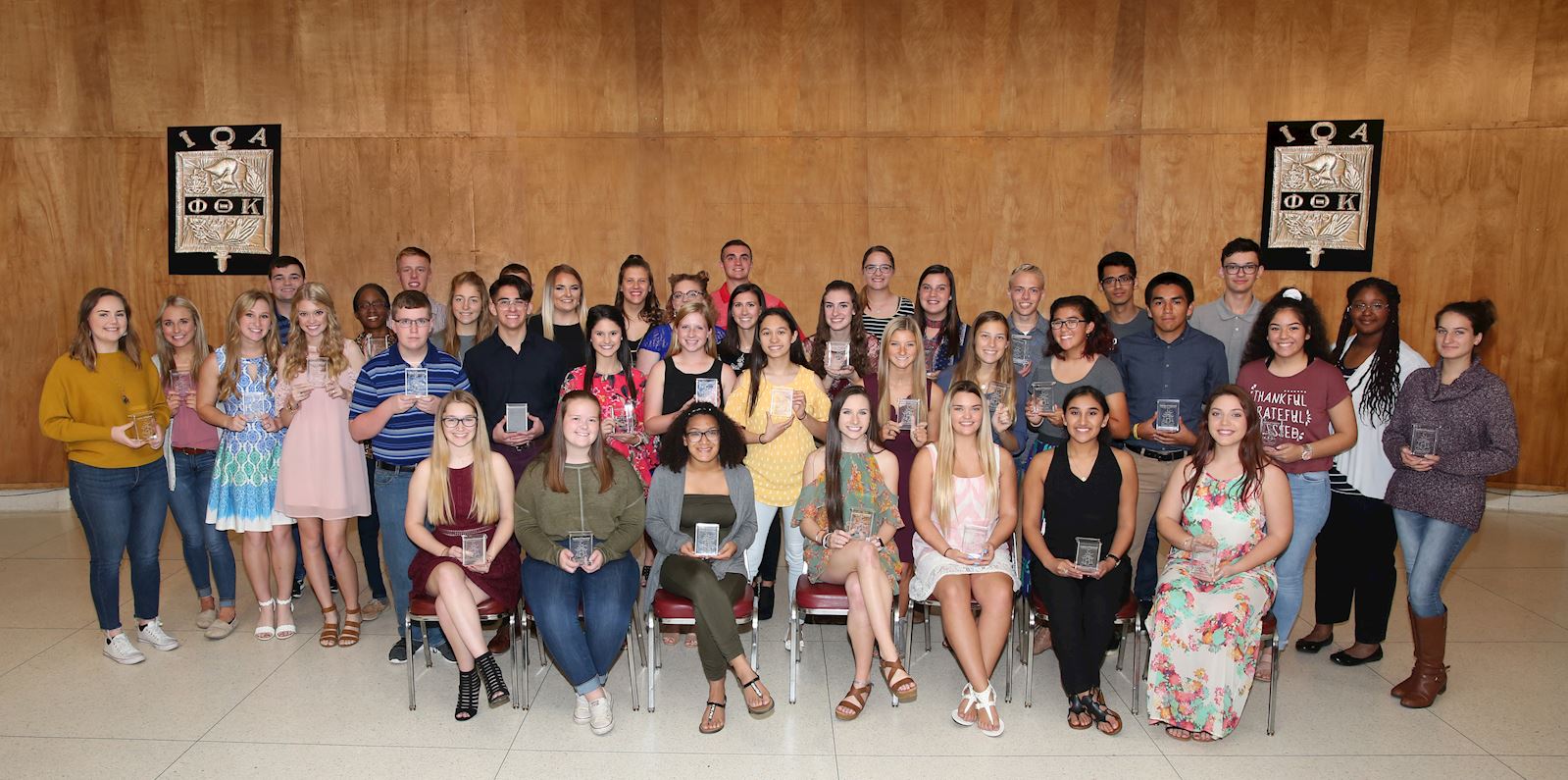 Students representing 29 area high schools visited the Trinity Valley Community College Athens campus Saturday to participate in the Leaders of Tomorrow Conference presented by Phi Theta Kappa.
Each student was selected to participate based on his or her exhibition of leadership qualities in the classroom, on the athletic field or in the community. A number of the students represented their local chapters of student government or the National Honor Society.
TVCC Phi Theta Kappa advisor Nancy Long said the conference not only aimed to build the participants into stronger leaders, but to encourage them to become servant-leaders by learning about leadership styles.
The students participated in team-building activities, a personality assessment and were presented with an award at the conclusion of the conference.
Participating schools and students were:
Athens High School - Reagan Bellah, Rachel Grey, Natalie Harrell
Athens Christian Prep Academy - Madison Fowler, Ashley Loflin, Madilyn Jones
Brownsboro High School - Landry Walthall, Lyric Patterson, Emily Womack
Canton High School - Luke Slider, Mattie Tullos, Matthew Hook
Cayuga High School - Abigail Bryant, Madilyn Poland, Peyton Sanders
Crandall High School - Kaelyn Black, Enrique Najera, Madison Shorter
Cross Roads High School - Danaleigh Stiles, Kloe Townson, Hope Johnson
Edgewood High School - Shannon Baker, Alison Simmons, Jordan Davison
Elkhart High School - Tyler Hardison, Hayley Warner, Caleb Rhyne
Eustace High School - Brooke McAtee, Noah Johnson, Reece Thorne
Forney High School - Emma Moore, Drisany Hernandez, Makenzie Demarest
Frankston High School - Navali Davenport, Alyssa Elton, Brooklyn Foscue
Fruitvale High School - Laney Rush, Lexus Teague, Lauren Brown
Grapeland High School - Abigaile Barrett, Carly Parker, Reagan Bishop
Kaufman High School - Spencer Keith, Priscilla Lopez, Katie Hayes
LaPoynor High School - Austin Dunn, Alyssa Jackson, Katie Wilkey
Mabank High School - Juliet Pridgen, Maria Sanchez, Om Ji KC
Malakoff High School - Paton Willbanks, Madelynn Dunklin, Everado Garcia
Martins Mill High School - Benjamin Burns, Eve Morrow, Landrey Rogers
Neches High School - Janiece Cleveland, Reagan Gray, Makenzie Hudson
Palestine High School - Nicolas Dominguez, Alexis Kiser, Camryn Lupo
Poetry Community Christian School - Preston Phillips, Taylor Darland
Rains High School - Skyla Acrey, Alex White, Saige Wiley
Scurry Rosser High School - John Croy, Dixie Anderson, Courtney Neely
Slocum High School - Jaimee Minton, Sara Easley, Jaidan Wickersham
Terrell High School - Diego Armendariz, Amy Vonnivong, Caitlynn Bishop
Trinidad High School - Hayley LeShaun Ned, Jaylinn Marie Womack, Johnathan-Ray Bryce Hernandez
Westwood High School - Danielle Blair, Jordyn Cobble, Lauren Tang
Wills Point High School - Olivia McMath, Ty Salisbury, Elizabeth Cockerham